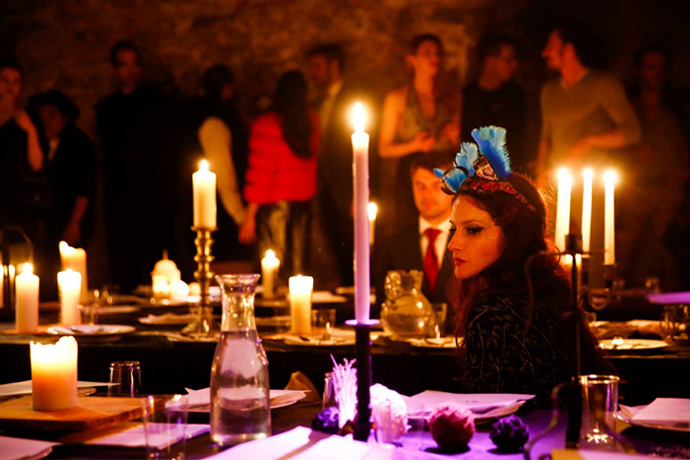 Love Medicine is back this Saturday with another dreamy dinner party followed by a night of dancing—and seeing as the weather's downright glorious this weekend, they're doing it up on a Brooklyn rooftop under the stars.
It's another fundraiser for the Rainforest Trust, in addition to a birthday celebration for Love Medicine founders Eli Light and Big Love. The night will begin with "a nine-course Pan-Latin culinary exploration of fire and heat": in-house chef Big Love has collaborated with special guest chef Alejandro Alcocer for a menu that draws from their collective memories and pasts: the refreshing coolness of a mojito on a sweltering Havana night and the spicy air of Oaxaca being a few choice influences. It's all vegetarian, served communally, with live tropical sounds inspired by the jungle as background music.
When you're good and full and maybe a bit red wine tipsy, DJ-producer Sabo will take to the decks and play his deep spiritual dance music that'll have you feeling like you're dancing in the Amazon rainforest (a lesson in fully leaning into the theme)—with resident DJ Eli Light and Turkish-Italian musician Carlita also contributing to the sounds.
Apr 14, dinner 9pm & dancing 12am, $45—$150, Love Medicine, location revealed to ticket-holders, tickets here