A proper Miami food hall should have... well, food, of course.
And vinyl. Maybe a towering slide to hurtle down. Plus, the availability of personal shoppers amongst some very photogenic nooks and crannies.
And so you know exactly where to find these extracurriculars while pursuing your lobster rolls and pizza slices, we've rounded up Miami's most captivating food halls. Which is so something we'd do.
Let's begin, shall we...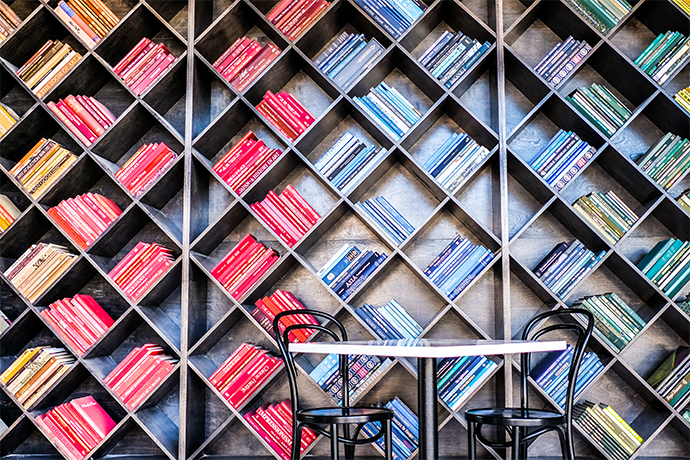 The Hall: St. Roch Market
The Standouts: When heading to this Design District food hall, beeline straight to Chef Chloe and the Vegan Cafe's counter. The butternut squash nachos with butternut-cashew queso could change your outlook on this whole vegan thing once and for all.
The Hidden Gem: Those bookshelves with their rainbow display of novels are Instagram gold.
St. Roch Market Miami, 140 NE 39th St
The Hall: Treats Food Hall
The Standouts: The lamb from Zuuk Mediterranean Kitchen. The corned beef from Hank & Harry's. Shake Shack's Shack Burger. Luke's Lobster's lobster roll. A healthy salad from GoGo Fresh Food. Just come extremely hungry and plan to leave extremely happy.
The Hidden Gem: Just outside is the 93-foot-tall Aventura Slide Tower sculpture that you can race down. Though we suggest doing this before eating.
Treats Food Hall, 19501 Biscayne Blvd, Aventura, 305-935-1110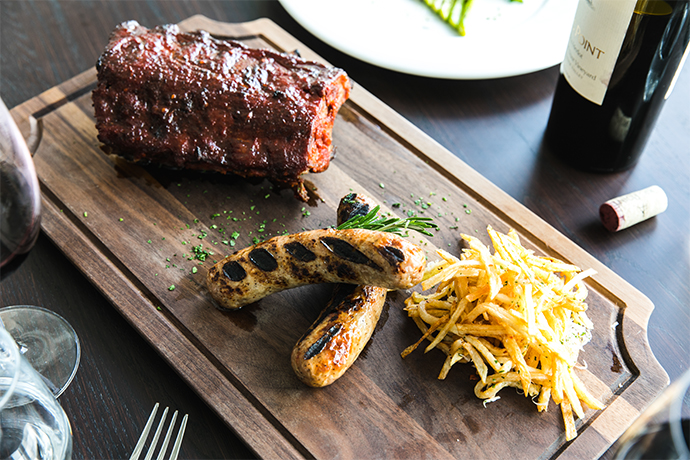 The Hall: La Centrale
The Standouts: It's an all-Italian affair here, with multiple bars, multiple restaurants, even some grab-and-go. But it's the second-floor Aperitivo bar that you'll want to hit up for happy hour before heading out for the night. Trust us, order the Negroni.
The Hidden Gem: The soon-to-launch personal shopper service will hit the hall's market to help you stock up on whatever you need while you're busy eating.
La Centrale, 601 S Miami Ave, 305-720-2401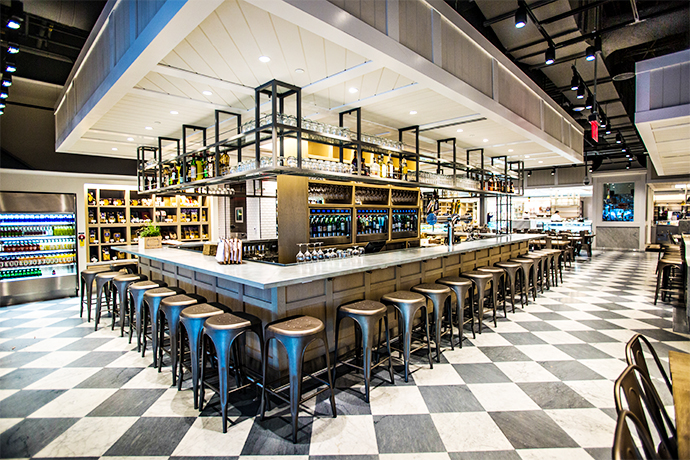 The Hall: Casa Tua Cucina
The Standouts: Let's get right to the point: the truffle pizza here is worth the trip alone. The 30-person wine, beer and cocktail bar isn't a bad excuse to pop over either. Pair the two together and that's an outing you'll require seconds on.
The Hidden Gem: The flower market, the home goods shop of kitchen items and the private label Casa Tua ingredients will make you look like you have this cooking and entertaining thing all figured out back home, whether or not there's any truth to that.
Casa Tua Cucina at Saks Brickell City Centre, 70 SW Seventh St, 305-755-0320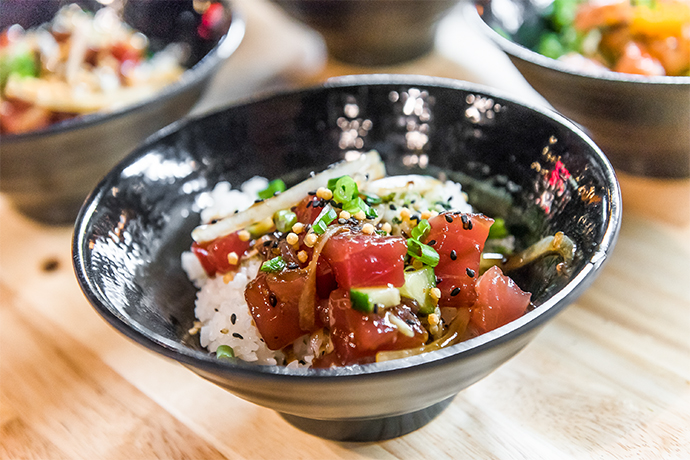 The Hall: 1-800-Lucky
The Standouts: The Asian-only food hall is packed with sushi, dim sum, banh mi and ice cream in fish-shaped cones. But it's the Poke OG bowls that stands out. Particularly the veggie options that swap fish with fruits like watermelon.
The Hidden Gem: The karaoke room. The vinyl shop. The convenience store. Take your pick. Just don't skip the frozen beer.
1-800-LUCKY, 143 NW 23rd St, 305-768-9826