Welcome back to The Buy Line, wherein we recognize the market forces of menswear—driven by the rise of the savvy consumer—that'll have you looking 100% sharper than everyone else. Today we're focusing on a timeless sartorial classic for the warmer months: the white buck. After all, you've got The Masters this weekend, a Kentucky Derby shortly after and an endless summer to contrast those perfectly toned calves against an off-white oxford after that. It's Buck Season.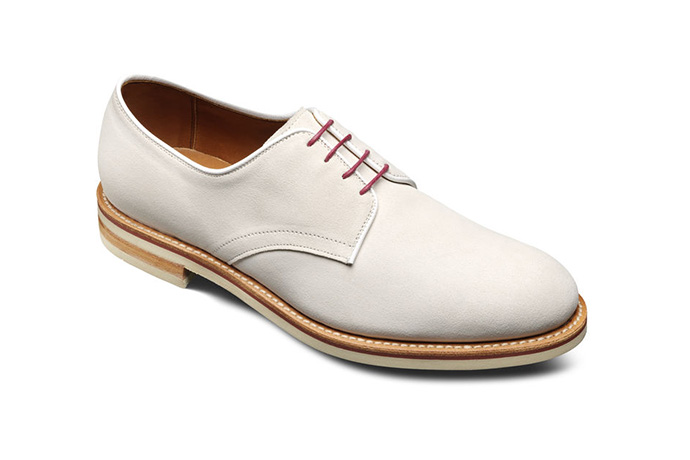 The Shoe: The Nomad Buck Suede Derby from Allen Edmonds.
The Buy Line: $325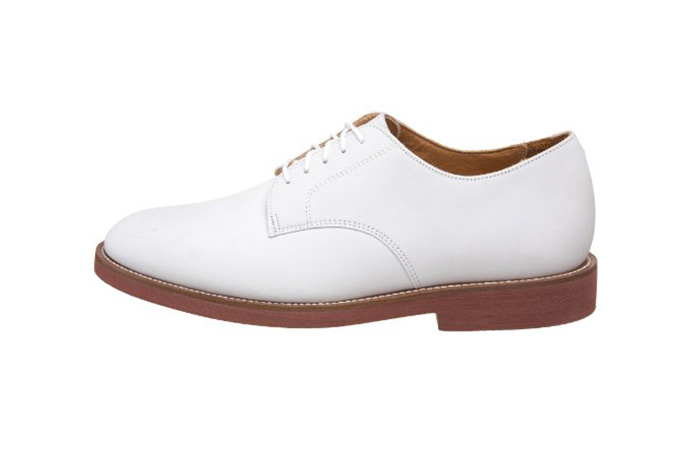 The Shoe: The Cambridge Oxford from Neil M.
The Buy Line: $220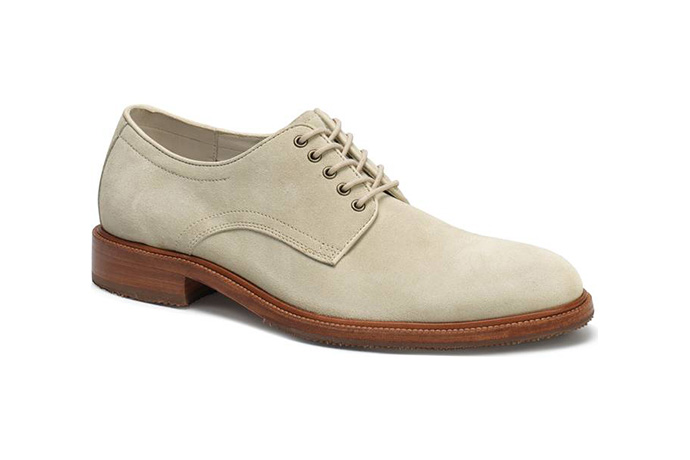 The Shoe: The Landry Plain Toe Derby in Stone White Suede.
The Buy Line: $245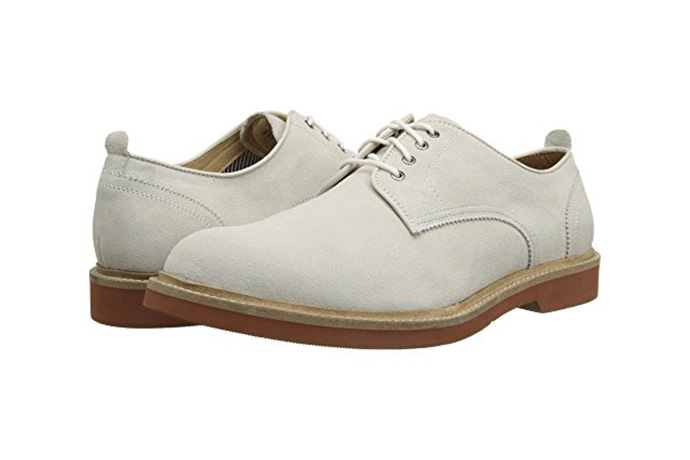 The Shoe: Florsheim's Bucktown Plain Ox in White Suede.
The Buy Line: $115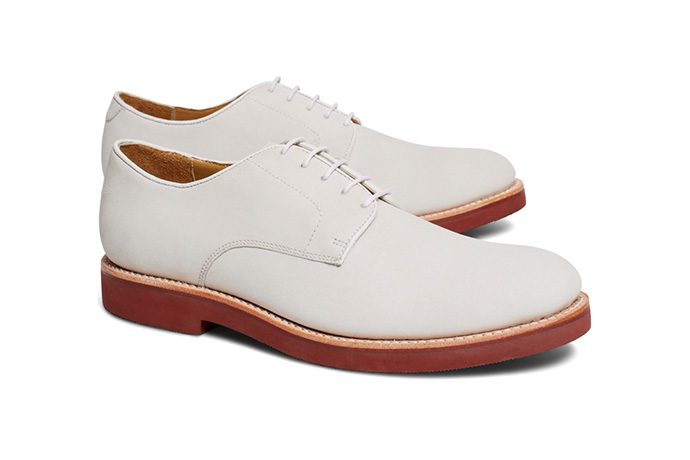 The Shoe: Brooks Brothers Classic Bucks. As Alex Rodriguez will tell you whilst champagne-popping a bottle of water open mid-broadcast, "Brooks Brothers, baby."
The Buy Line: $186