Japanese Whiskey. Kentucky Rye. Italian amaro. They're all Irish tomorrow. And they're all variously going into these four Irish coffee-inspired recipes we wanted to pass off to you today.
So you can fend off the late-winter cold by a fire tonight. And wish tomorrow's holiday a "top o' the mornin' to you." And heck, to drink right this very second with your co-workers, because it's Friday and you guys worked hard this week and just trust us, everything will be okay once the whiskey hits your bloodstream.
So enjoy these Irish coffee-inspired whiskey drinks that are easy to make at home. And have a happy Saint Patrick's Day.
Irish Coffee Rift, from Tim Hollingsworth, The Robey, Chicago:
1oz Jameson
0.5oz Averna
0.25oz Tempus Fugit Creme de menthe
4oz hot coffee
1oz soft whipped cream
0.5oz Demerara Syrup*
Demerara Syrup* (2:1)
1 cup Demerara sugar
0.5 cup hot water
Combine top four ingredients together in a heat-proof glass. Pour hot coffee on top. Spoon on soft whipped cream.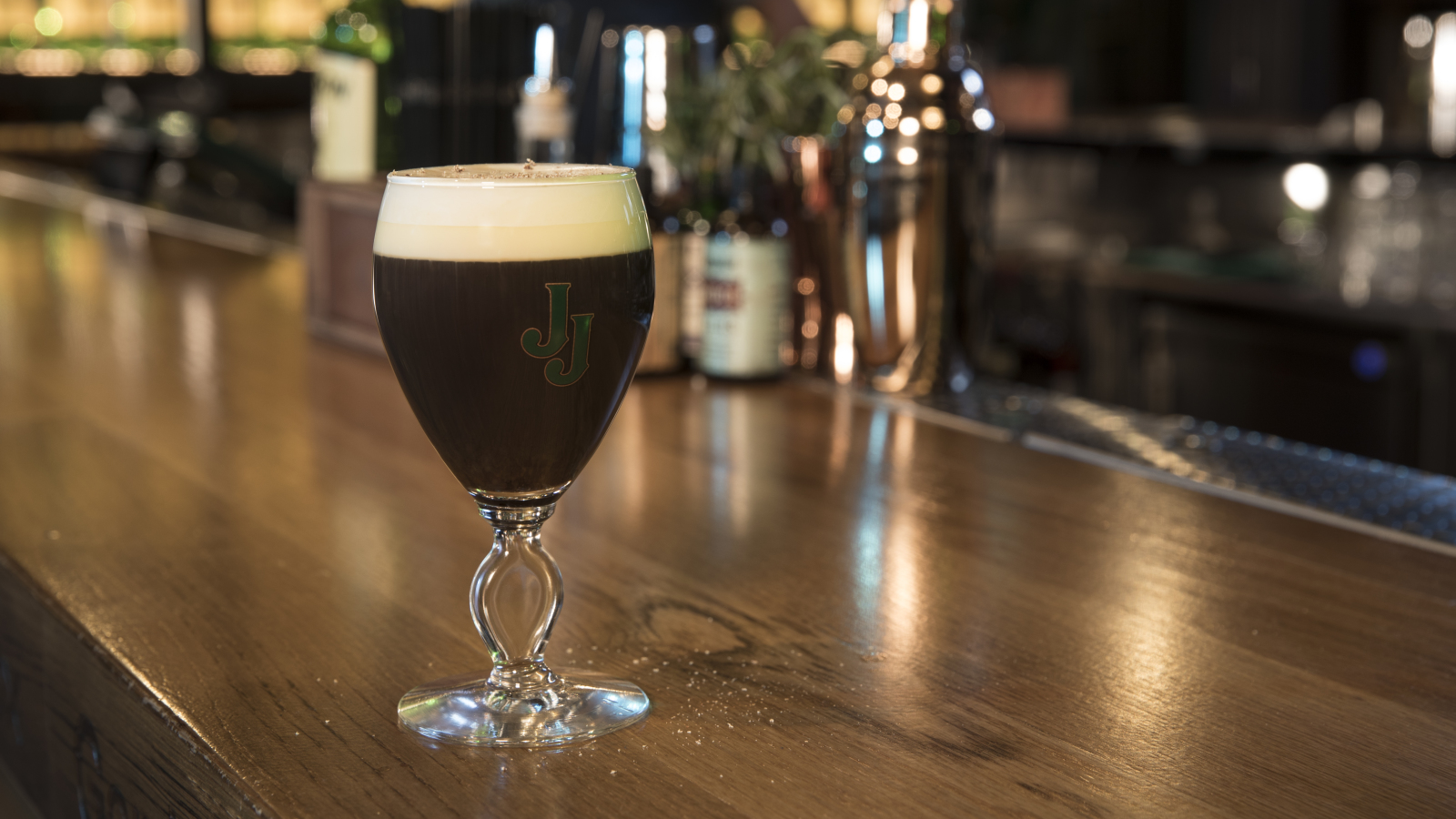 Iced Irish Coffee:
1.5oz Jameson Caskmates Stout Edition
1oz simple sugar
4oz cold brew coffee
2oz heavy cream
In a high ball glass filled with ice, pour in Caskmates, simple, cold brew and stir. In a shaker, shake cream vigorously until thickens and layer on top of the coffee.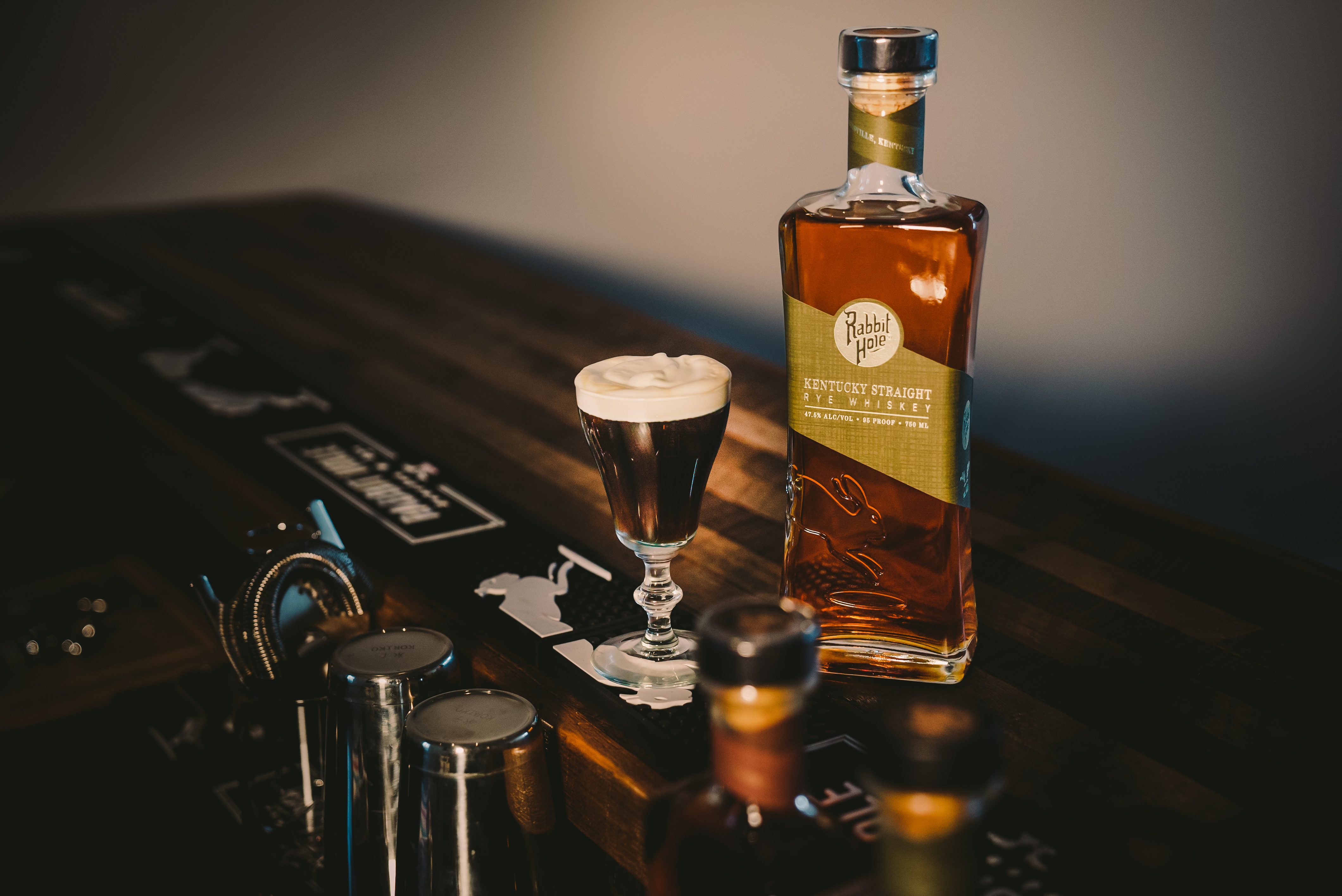 The Irish Hare, from the Rabbit Hole, Chicago:
1.5oz Rabbit Hole Kentucky Straight Rye
.25oz simple syrup
4oz fresh coffee
Heavy whipping cream (whipped)
Combine ingredients, except cream, in Irish Coffee glass. Gently float cream on top of drink.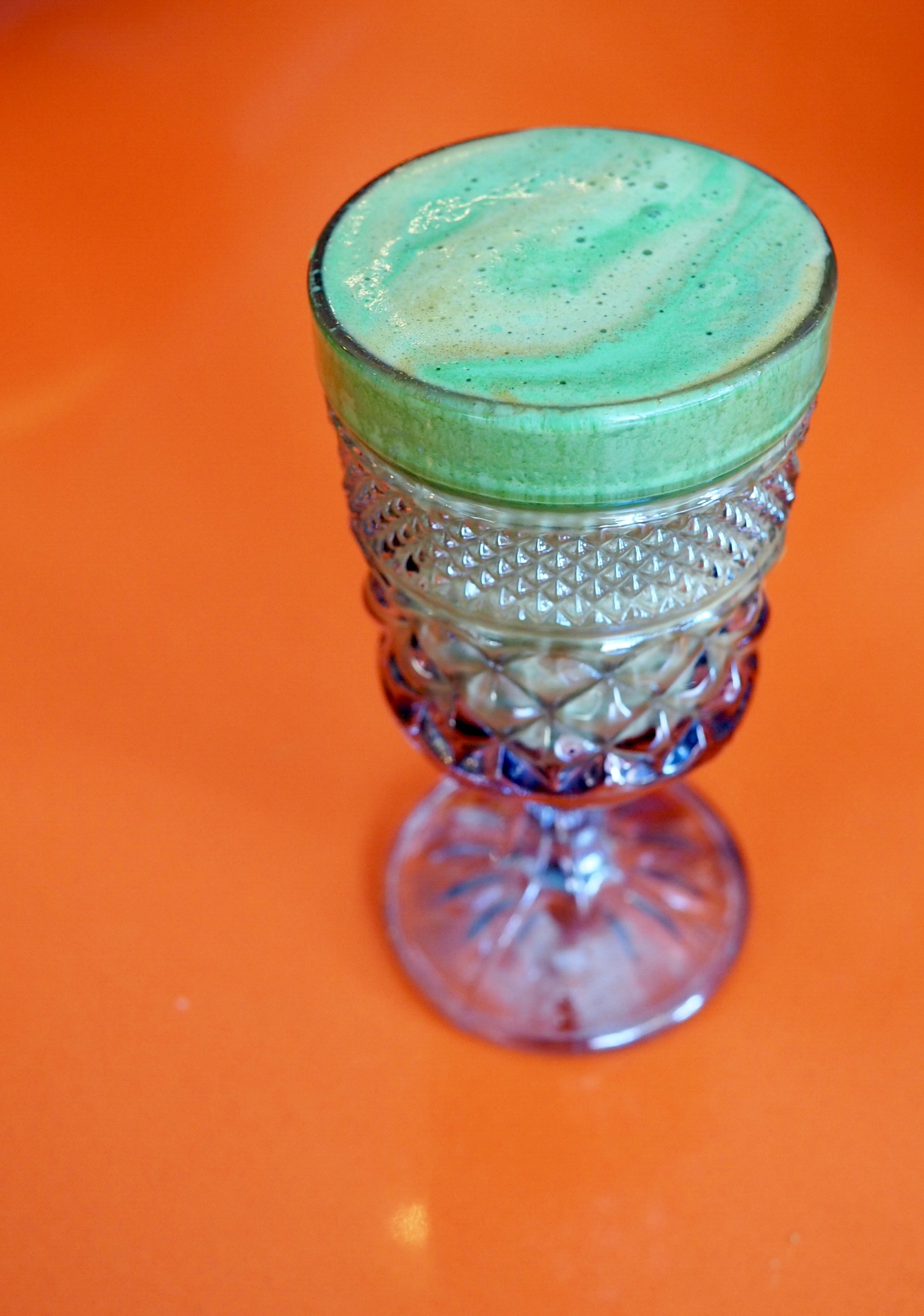 Japanese Coffee, from Nikki Allen, Chicago's soon to open West Town Bakery + Tap:
Double shot of espresso
2oz Toki Whiskey
4oz milk
1 1/2 teaspoon matcha powder
In a heated mug, or Nick and Nora glass, pour in the double shot of espresso and whiskey. In a stainless steel pitcher, pour in milk of choice and matcha powder. Steam milk until it is 135-140 degrees to create latte milk. Pour steamed matcha milk over the espresso in glass. Garnish with a dusting of matcha powder.