For the most part, this year's Oscars went off without a hitch. Host Jimmy Kimmel's opening monologue was pretty good. Almost everyone and everything predicted to win won. And Warren Beatty and Faye Dunaway got the redemption they so deserved, by reading off the right winner for Best Picture. It was boring and self-congratulatory, like it always is, punctuated with genuinely interesting moments from the Hollywood's storied past (which were, at times, hard to reconcile with the consciously forward-thinking message about diversity and inclusivity). All in all, it was fine.
Thankfully, though, there was one cadre that managed to surprise us with a beacon of pure, menswear-related joy: the Call Me By Your Name crew, represented here by red carpet darling and nominee Timothée Chalamet, his co-star Armie Hammer, the Oscar-winning screenwriter James Ivory and, last but not least, Sufjan Stevens, who performed his nominated song "Mystery of Love" during the ceremony. It was a show of perhaps unintentional sartorial solidarity, a combination of good taste with a healthy dose of "I don't give a fuck" risk-taking.
Let's take a look, shall we?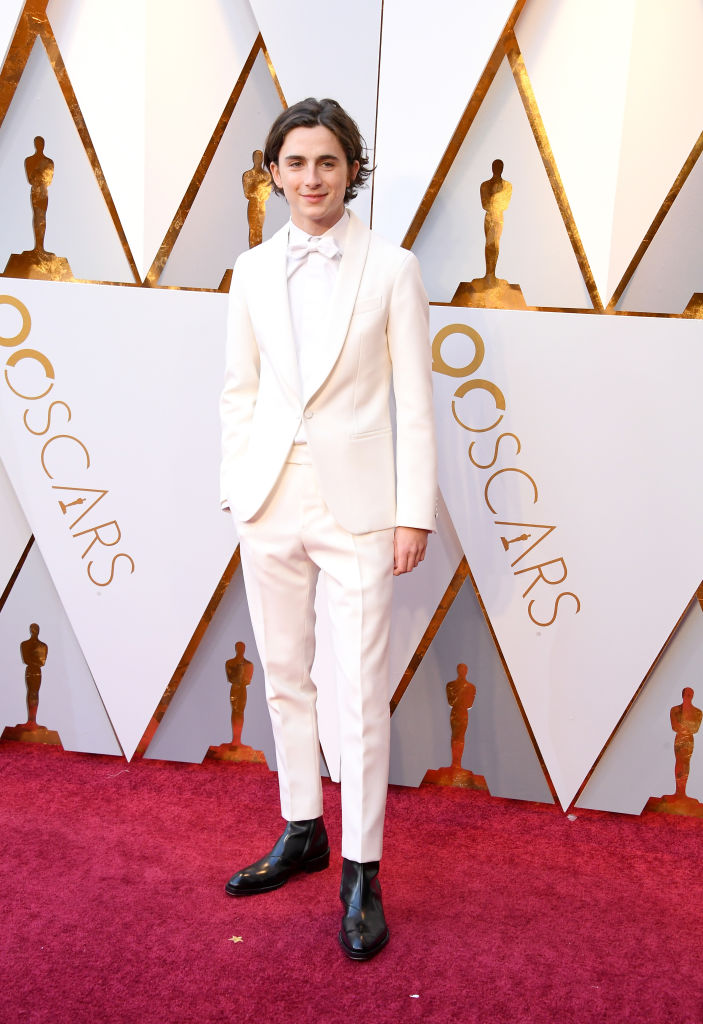 Timothée Chalamet's All-White Tux
The 22-year-old star has proven his ability to take measured risks on the red carpet. This one pays off. Extra points for the perfect black boots.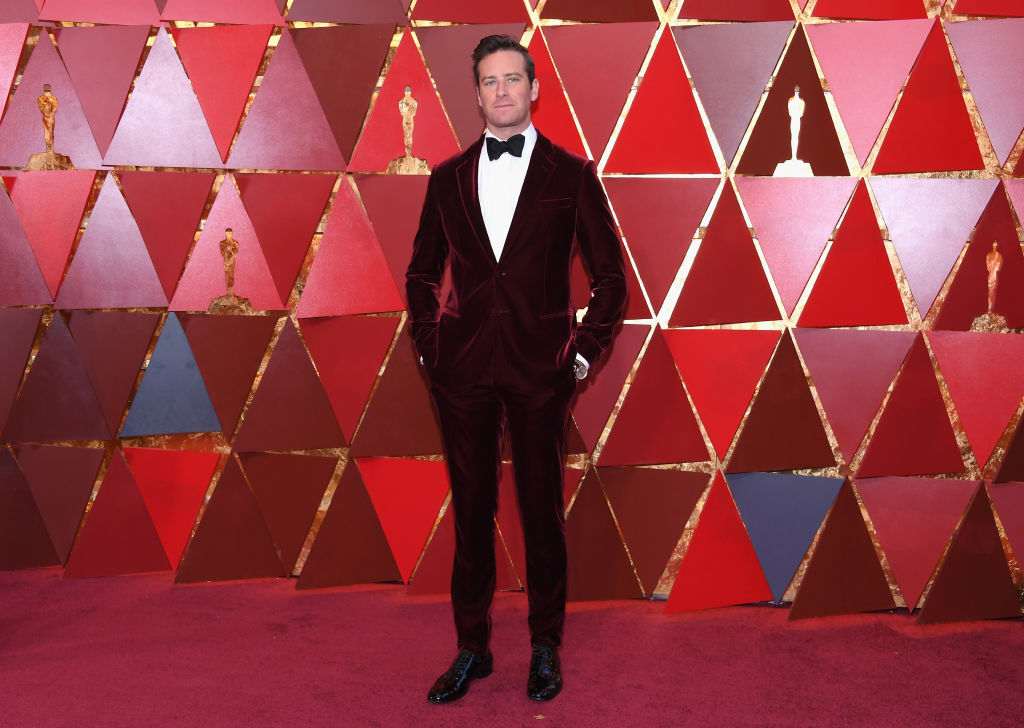 Armie Hammer Wears Velvet
Nobody does it better. Not even Ansel Elgort.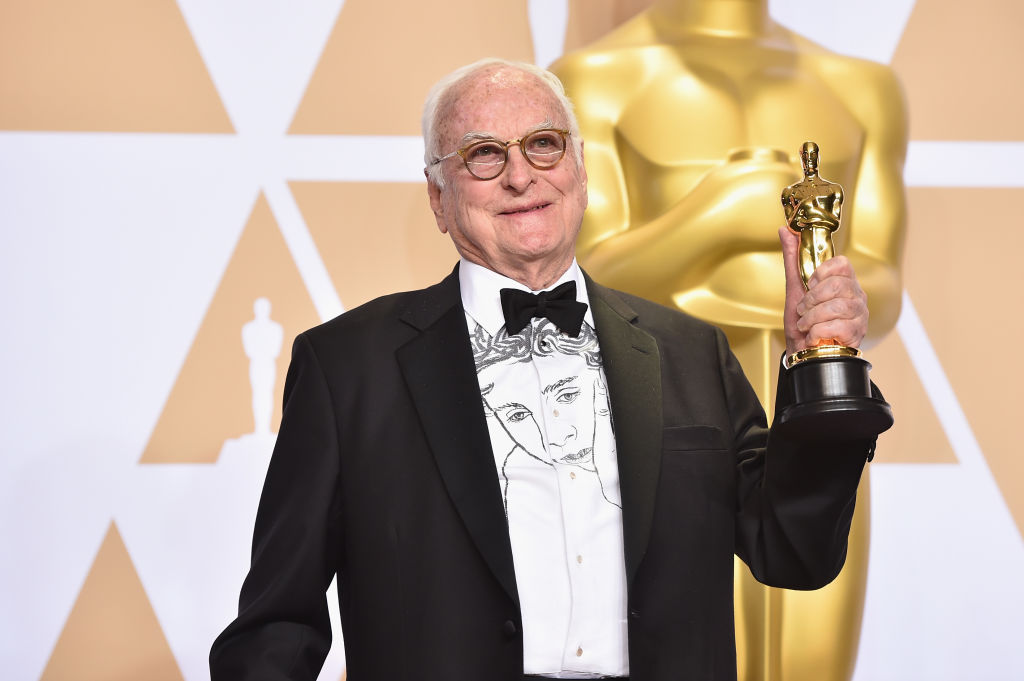 James Ivory's Timothée Chalamet Shirt
You know you're passionate about the movie you just wrote (and won an Academy Award for) when you commission an artist to paint the movie's star on a shirt you plan on wearing to the Oscras. A simply absurd move that somehow works?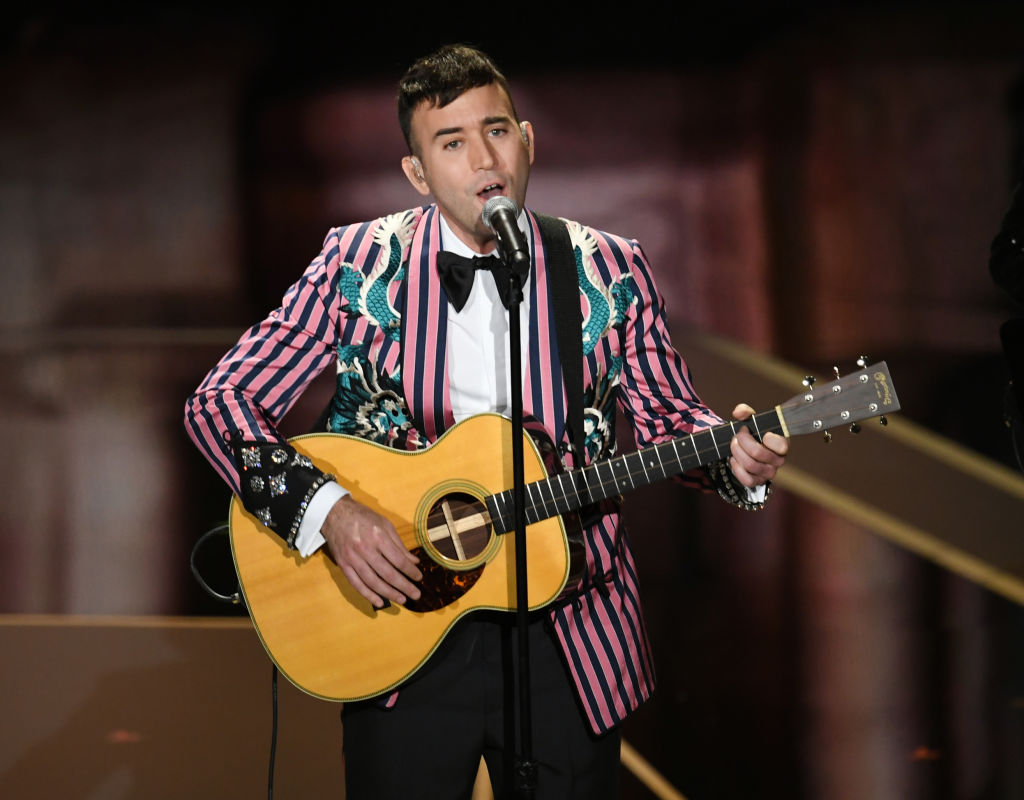 Whatever the Hell Sufjan Stevens Was Wearing
Might this be the most outlandish article of clothing to ever grace the Oscars red carpet? Quite possibly. It's a pink-and-blue candy man-like striped jacket with frickin' dragons emblazoned on front, plus bejeweled cuffs. Stevens, who's no stranger to bold sartorial choices, stole the show here; he may've performed the quietest song of the night, but he certainly had the loudest outfit.