There's a case to be made that eyeglasses themselves were history's first piece of wearable technology.
But the high-tech versions being rolled out over the past few years have sacrificed every last shred of stylishness for the sake of technology. And the results were not things you'd consider wearing daily—outside of a weeklong tech conference or social media binge.
Luckily the, ahem, visionaries at The Shop—the innovative design lab at VSP Global—have cooked up a line of smart glasses that will actually make you look smart: Level Smart Glasses, which will begin trickling into local optometry shops in the coming month.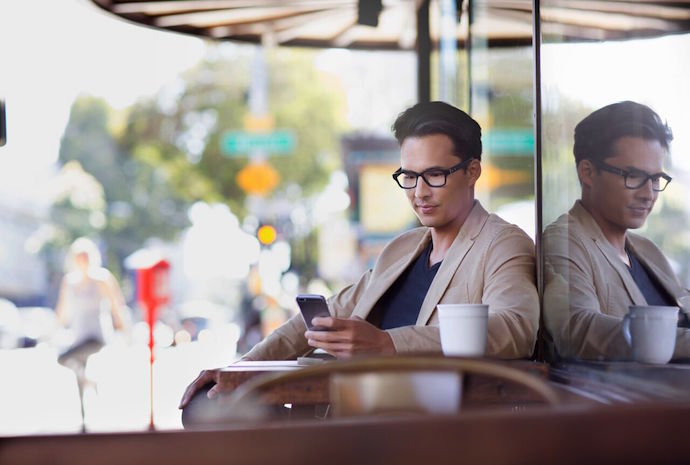 You've got three face-flattering designs to chose from that come in tortoise, black, grey tortoise and smoky slate—all designed in the US, then handcrafted in Italy from polished acetate. Oh, and we almost forgot to mention the tech, because it's so sleekly incorporated into the design you might not even realize you're wearing a wearable. Tucked into the left temple is an accelerometer, gyroscope, and magnetometer that track your daily fitness and sync with an app on your phone via Bluetooth.
And, in case you need any greater incentive to get in your steps, there's a game-ified charity component that awards free eye exams and eyewear to individuals in need through their Eyes of Hope initiatives when you reach certain milestones. Then there's the function people might end up using most: the app's Find My Glasses feature.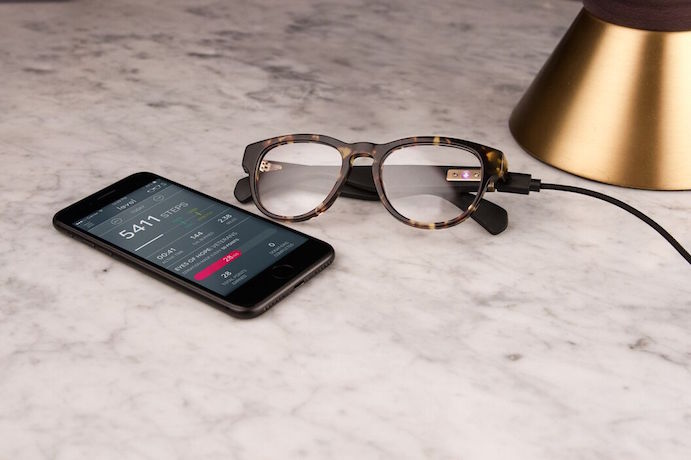 There's a slick integrated micro-USB port for charging and it only takes about 30 minutes to fully charge your glasses for the next five days or so. (Not to mention, if you do forget to charge them in time, they'll still be fully functional eyeglasses.)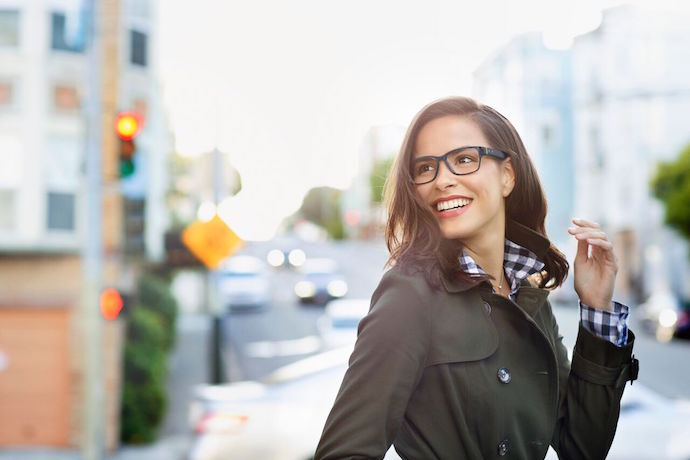 The real genius here lies in the fact that if you're already wearing glasses daily, there's no additional wearable to remember to put on—you've basically got a Fitbit on your face whenever your eyes are open. It's the sort of convenience we're always asking from our technology yet rarely receive.
Score another one for the four-eyed.