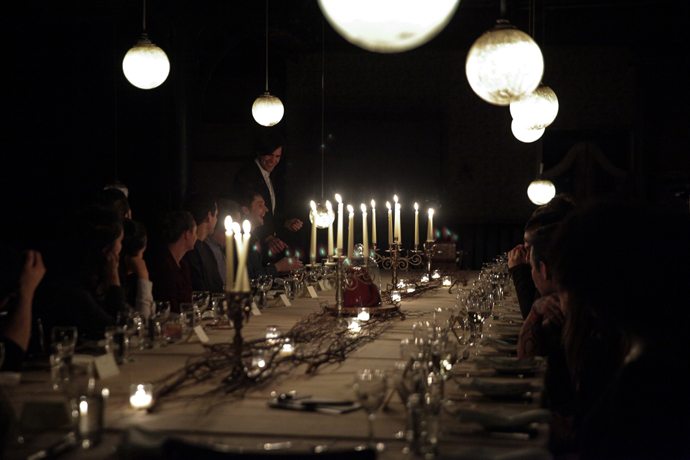 The McKittrick Hotel, home of necessary date-night show Sleep No More, unveiled their newest immersive experience this month.
It's called At The Illusionist's Table, and it's an intimate dining experience-slash-magic show hosted by illusionist Scott Silven. Your night will unfold with a three-course meal interwoven with illusion and storytelling—served alongside pours of whiskey in the hotel's dark, sexy dining room The Heath.
They've just added a slew of new dates and times, so get on it before you're too late.
Through Jan 14, $190-$300, At the Illusionist's Table at The McKittrick Hotel, 530 W 27th St (between 10th and 11th), 212-904-1883, calendar and tickets here