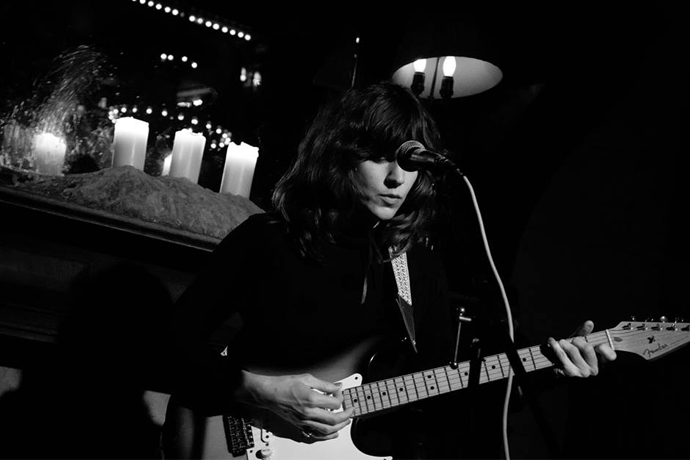 The Tell, a unique live storytelling and music series, celebrates its second anniversary this Sunday evening with a performance followed by slow-dance party at The Jane Ballroom.
The monthly event, which was started by musician/photographer Michael Leviton in 2015 and began at National Sawdust before moving into its current home at The Jane, keeps the lineups under wraps—but those who know, know to expect an entertaining evening and usually some familiar faces behind the mic. The last time I dropped by, I caught Moses Sumney play two songs in a pared down solo acoustic set, his haunting angelic voice echoing through the living room-like space in a performance that I can only describe as magical. I suppose I could also describe it as other-worldly, or ethereal, but I digress.
Other musicians, actors, filmmakers, and well-known writers have also shown up to share personal stories or play a few songs: Zoe Kravitz, Matt Sharp of Weezer and Heems of Das Racist, to name a few.
The beauty in The Tell is in not knowing what to expect, but always being pleasantly surprised at the way the night unfolds, who you see, the strange, wild, humorous stories you have the chance to hear. It feels like an event from another time, somehow—before we had the Internet to learn everything about everything before going anywhere—an assessment that strikes a strong parallel with Leviton himself.
Nov 19, 7pm Doors, 8pm Performance, 10pm Slow Dance Party, $10 Donation, The Tell at The Jane Hotel, 113 Jane St (at West), RSVP at thetell@michaelleviton.com