Five years ago, The Onion introduced me to Mr. Autumn Man, who, wearing a "gray sweater over a plaid collared shirt as he cradled a cup of pumpkin-spiced coffee" relished all things fall, including butternut squash soup, apple-picking, haunted hayrides, the crunch of leaves under his feet and watching Meet Me in St. Louis on DVD with his girlfriend. Ever since, I've wondered what it would take to become the personification of the season myself. But I've never acted on the impulse, content instead to half-ass autumn with chunky cardigans and the occasional "Autumn in the Park" Yankee Candle, pilfered from the shelf above my mother's suburban fireplace.
That is, until now.
This year, I told myself, I would go bobbing for apples near a picnic bench in a crowded city park. This year, I would stroll through a pumpkin patch at the gloaming under the soft pink October sky. This year, I would venture to use the word "brisk" more often as a means of describing that little extra nip in the air. This year, I would really do autumn. And autumn—autumn would really do me.
But just acting like the "Duke of Fall" would not be enough. I'd need to look the part, too. So, naturally, I scoured the Interwebs for a few supplies—objects, decorative items, articles of clothing and, yes, DVDS, that would help me embody the "walking, talking essence of the Northern Hemisphere's tilt away from the sun." But, you know, the more stylish, 2017 version.
I've shared those things with you below, should you want to take up the cause yourself. To demonstrate proof of concept, this is my Before picture: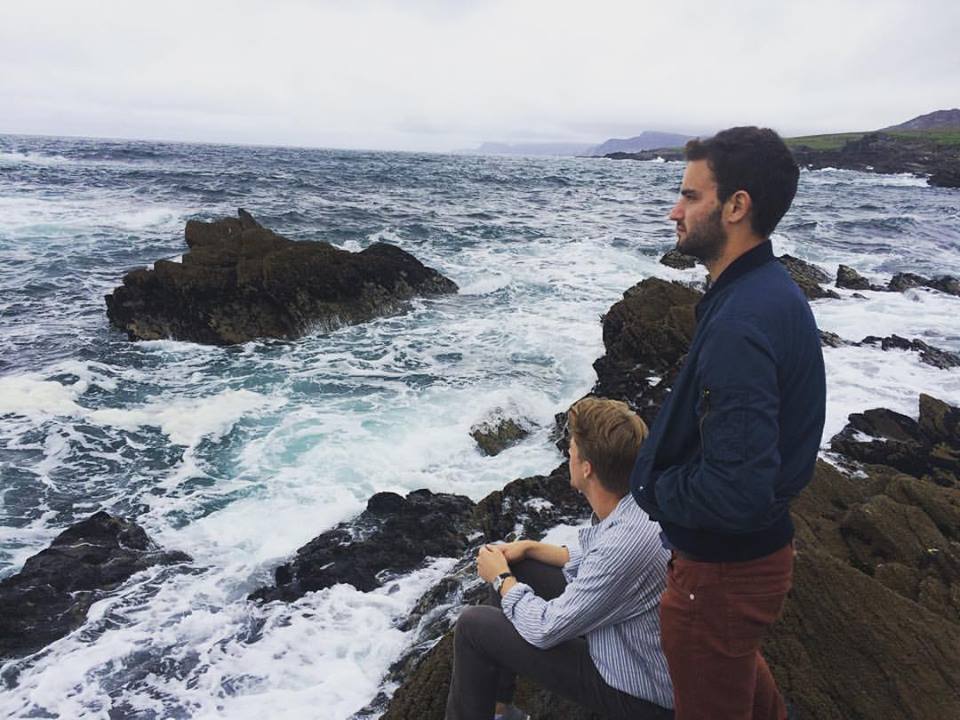 And this is my After picture: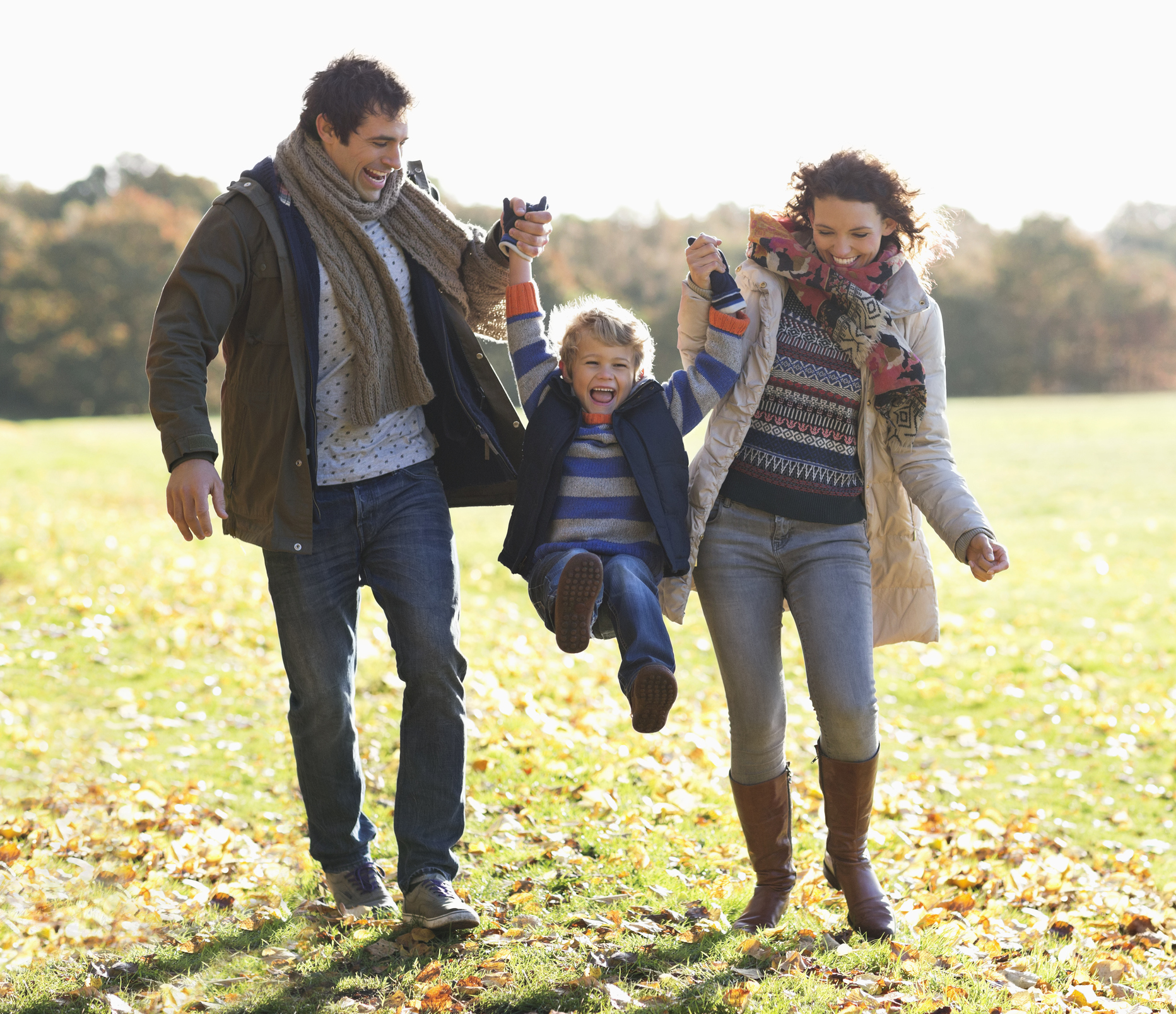 As you can tell, I have a beautiful wife and child and physique now.
Here we go...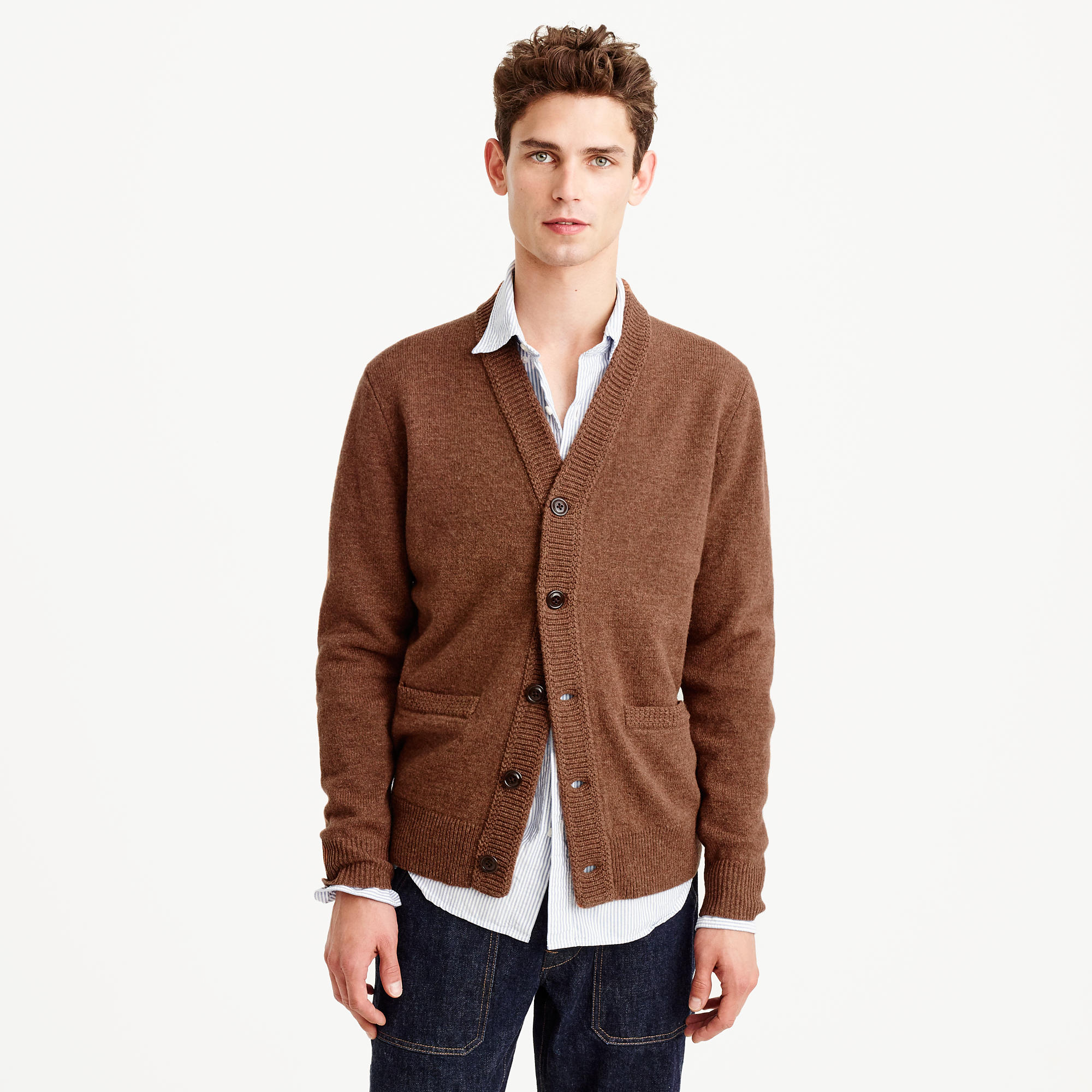 Lambswool cardigan sweater from J.Crew, $98
Nothing says fall like a basic J.Crew cardigan.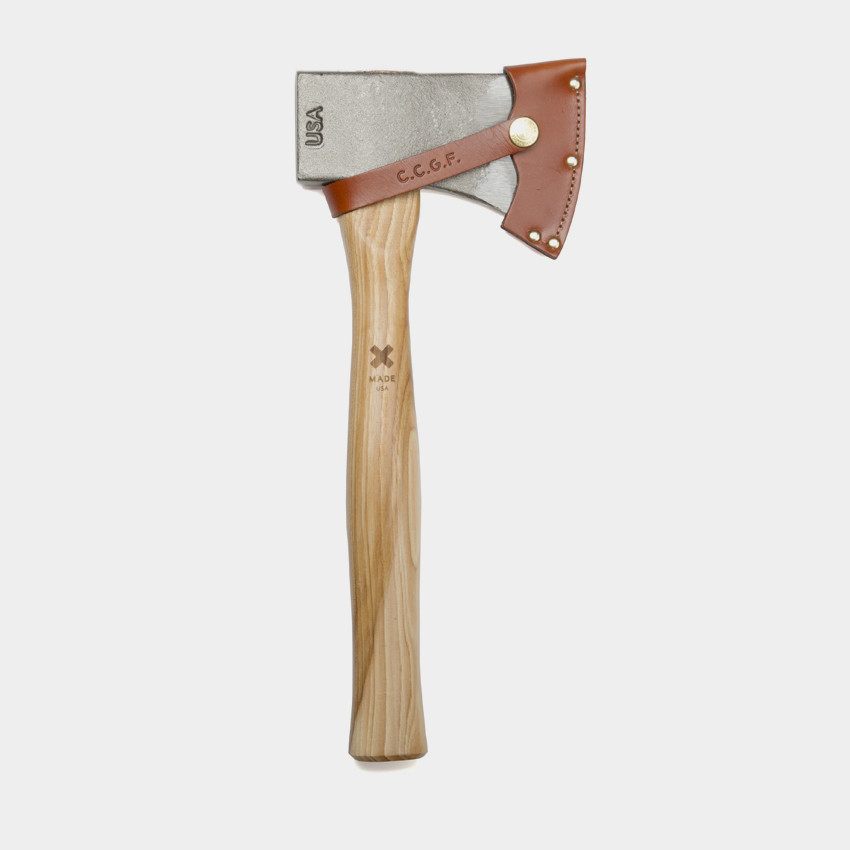 Straight-hold hatchet from Best Made Co., $88
This is your "just-for-show" hatchet. You probably don't own a "not-just-for-show" hatchet.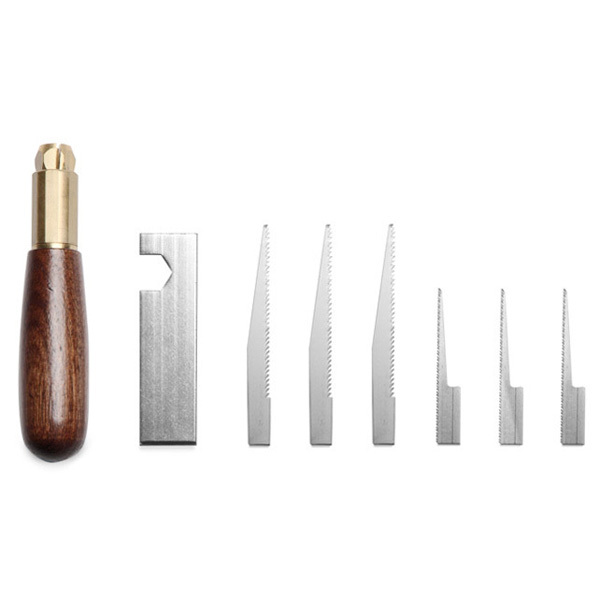 Pumpkin carving set from Kaufmann Mercantile, $21
Every autumn man worth his salt should own a handsome pumpkin carving set. And know how to use it. And then also know how to make pumpkin pie with the innards.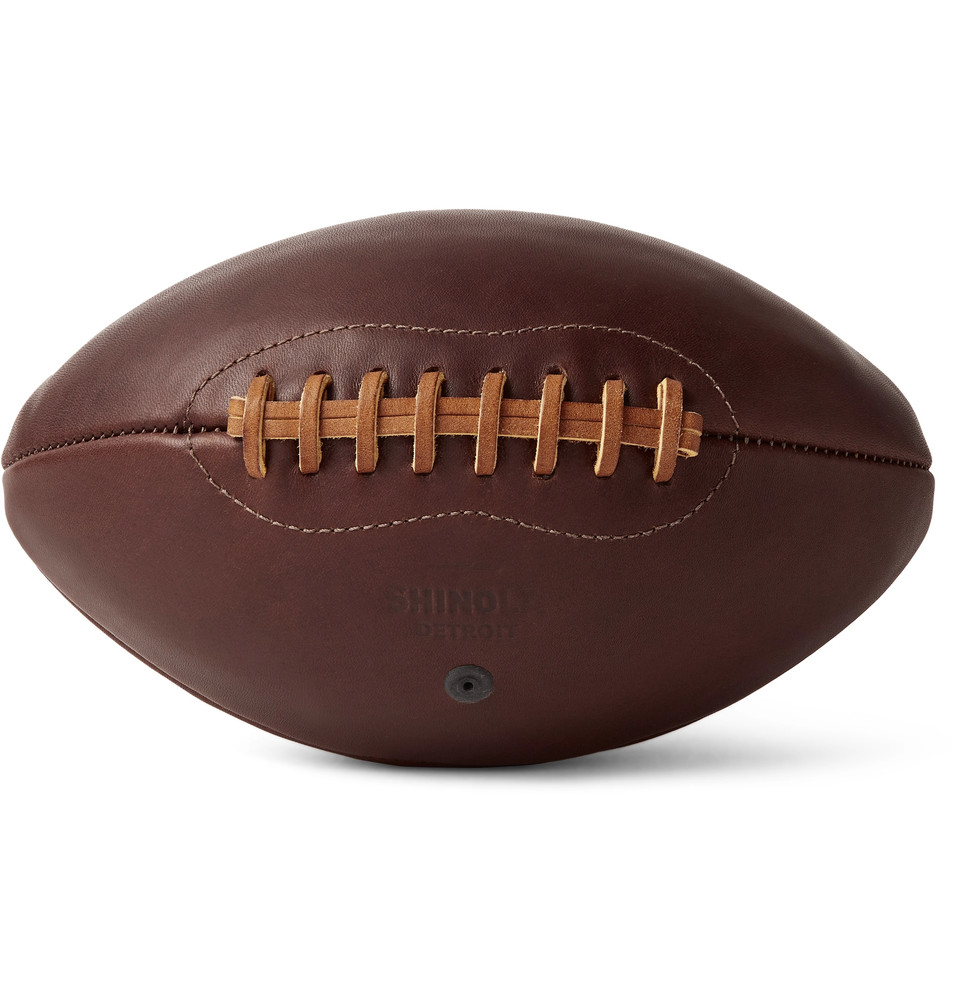 Shinola leather American football from Mr Porter, $150
This is a hand-cut leather football for when your buddies come over to toss the pigskin in fancy leather boots and pullover sweaters and nice jeans, as if you're all play-acting the prologue to a Viagra commercial.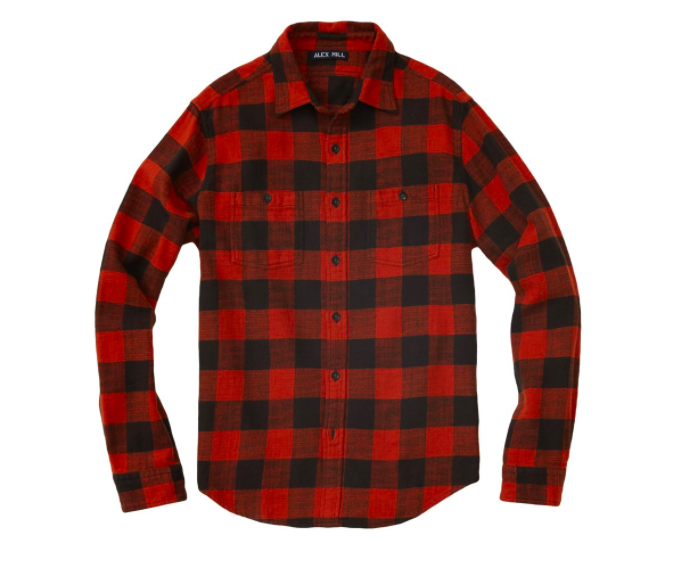 Buffalo check flannel shirt from Alex Mill, $185
[Mandatory buffalo check flannel shirt.]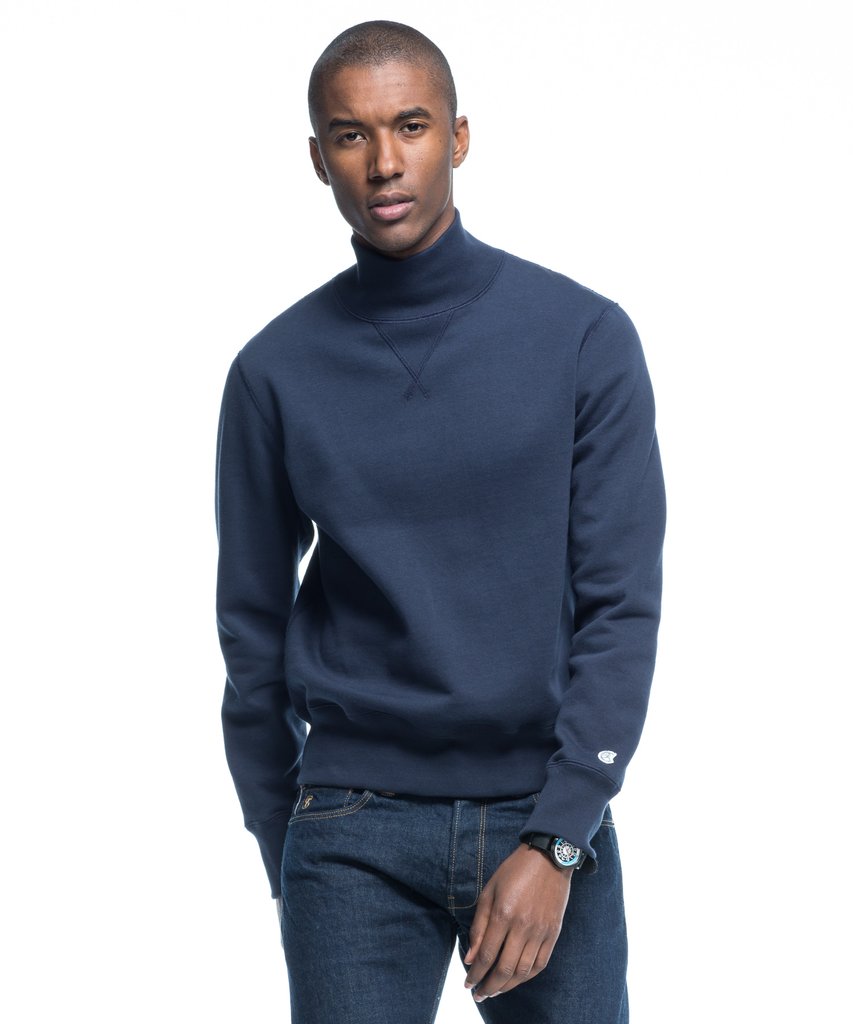 Todd Snyder x Champion turtleneck sweatshirt in navy, $98
You're kind of killing two autumnal birds with one stone here, given it's a turtleneck with the DNA of a classic crewneck sweatshirt.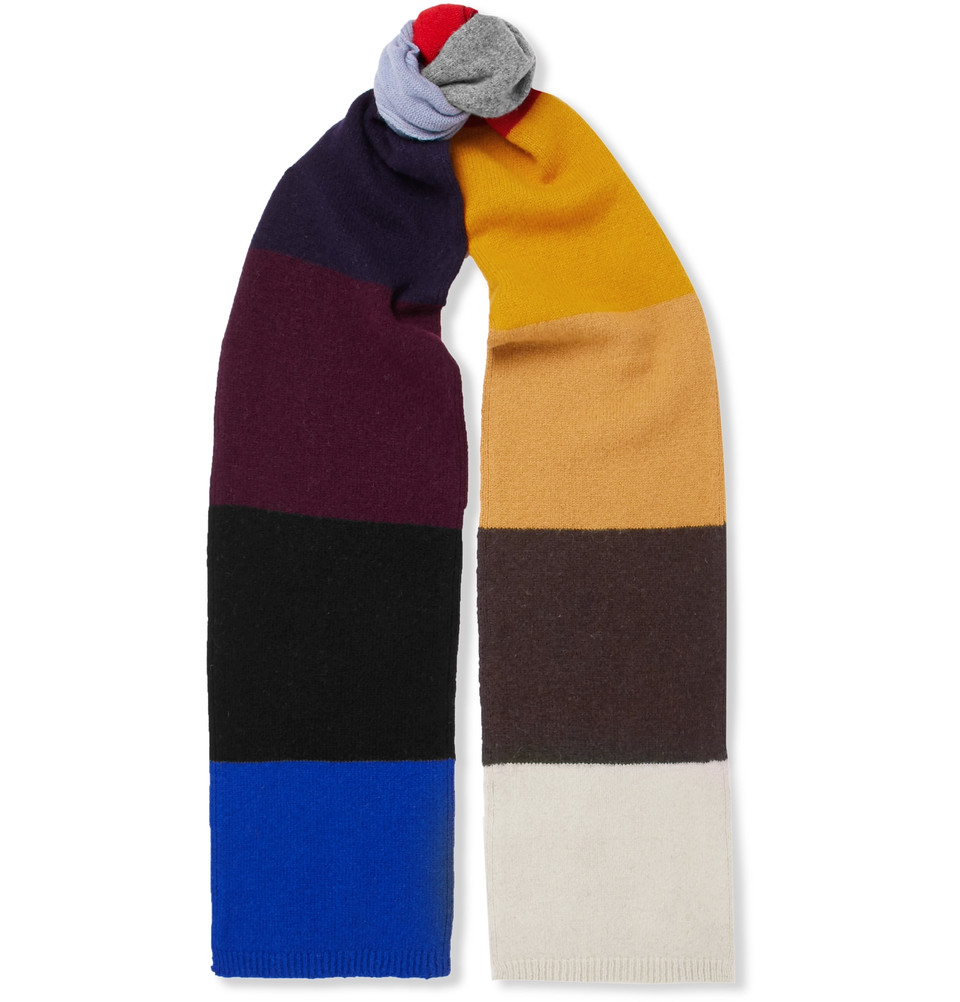 Dries Van Noten Colour Block Wool Scarf from Mr Porter, $245
As the Lord of the Leaves, you're contractually obligated to wear a scarf at pretty much all times. Make it this one.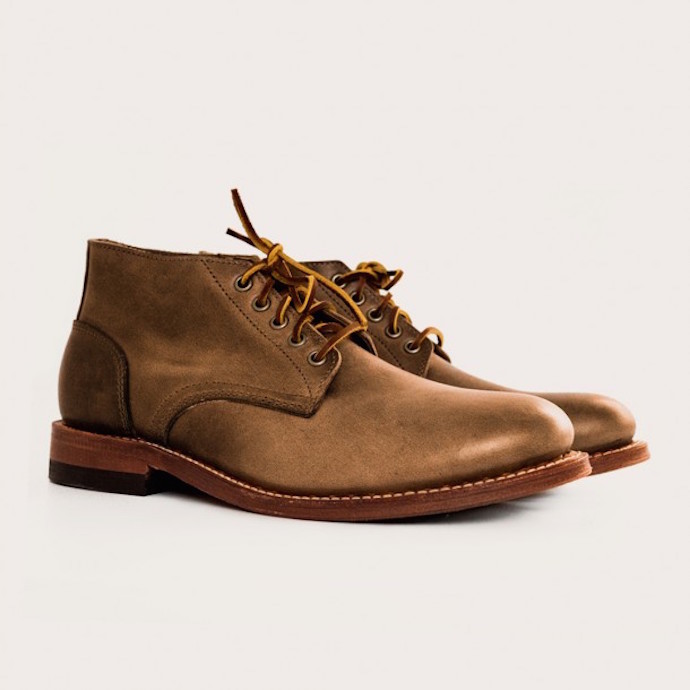 Natural trench chukka from Oak Street Bootmakers, $416
The ur-fall boot of the modern era.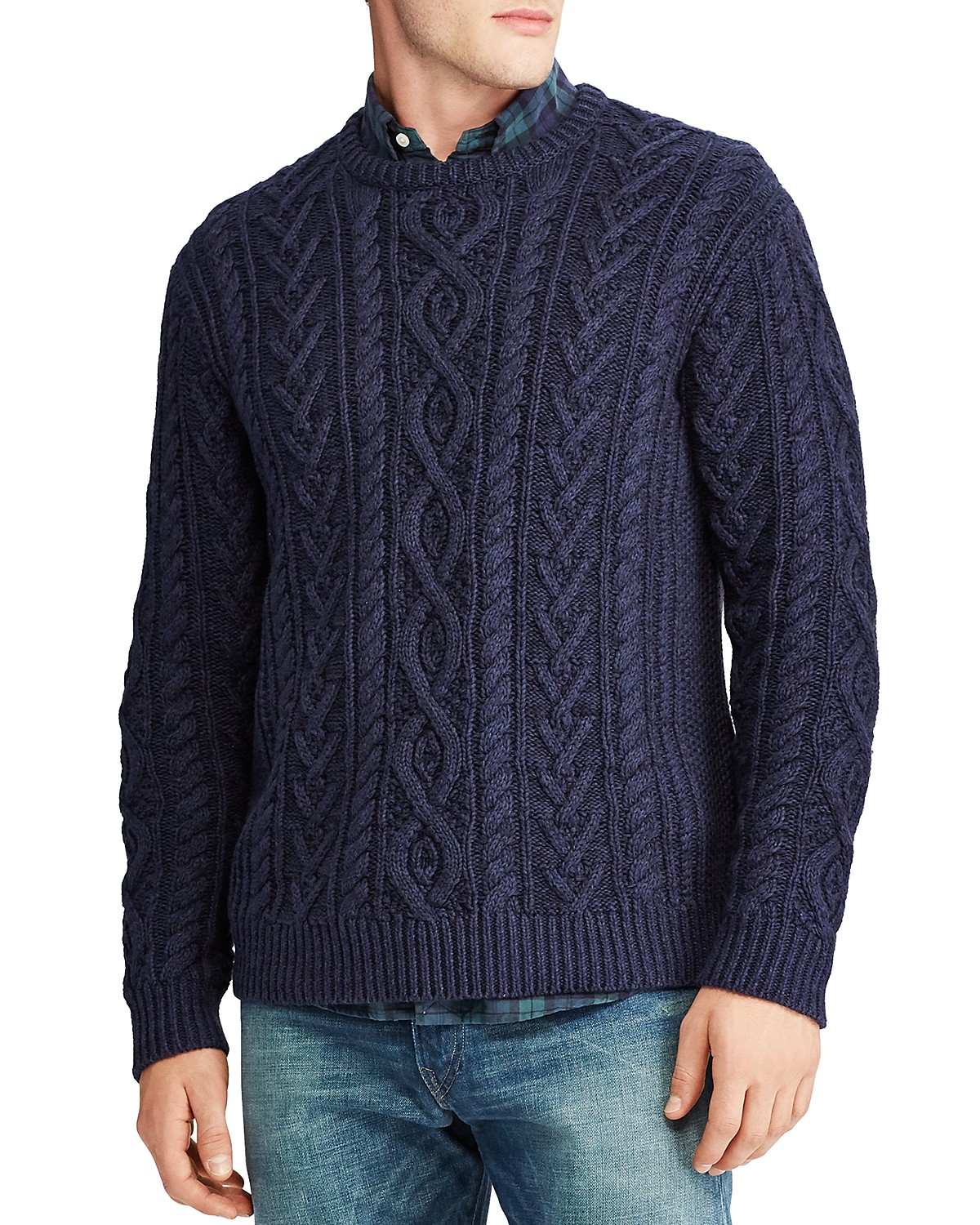 The iconic fisherman's sweater from Ralph Lauren, $195
Your emblematic fall wardrobe would not be complete without Mr. Ralph Lauren.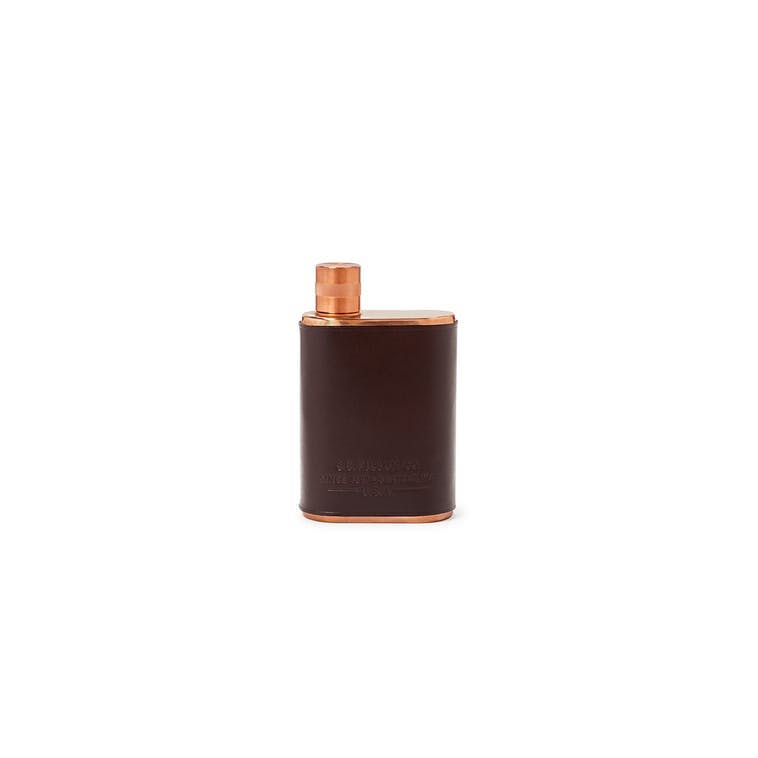 Leather wrapped Vermonter flask by Jacob Bromwell from Filson, $345
For surreptitiously sipping hot spiked apple cider and nothing else because this is is fall motherfuckers.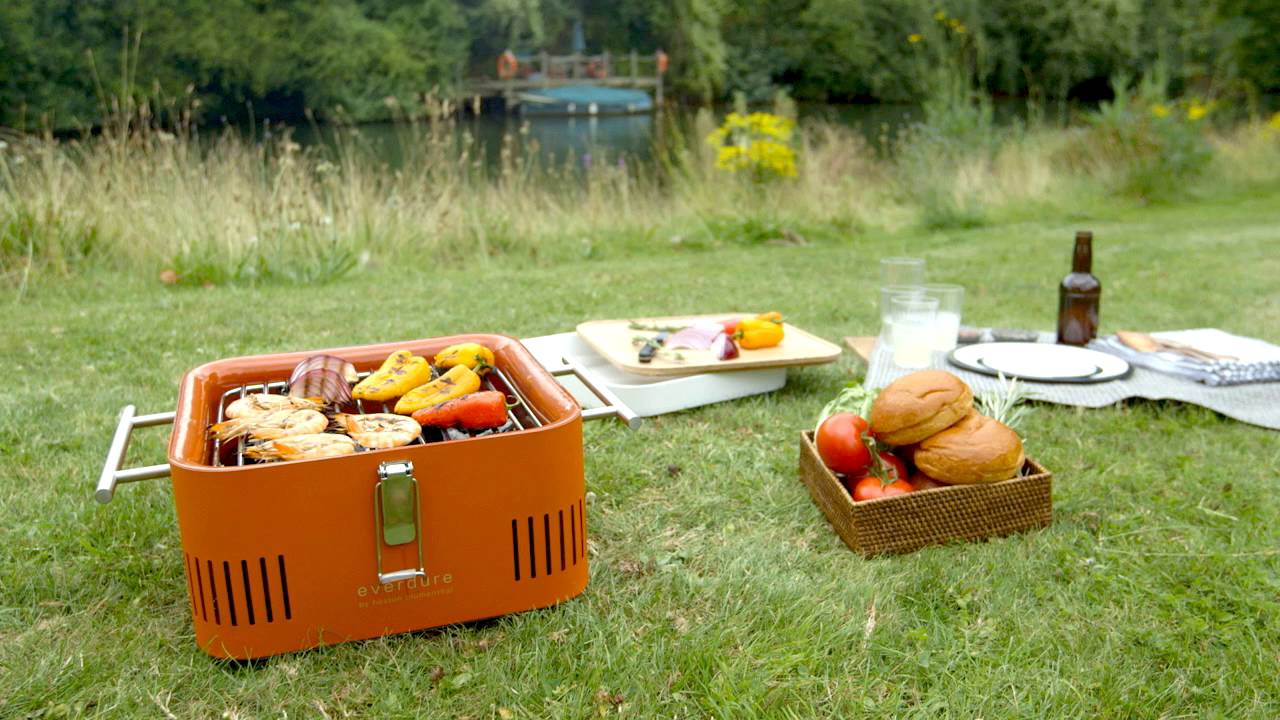 October Sky special edition DVD, $5
It's got the word "October" right there in the frickin' name.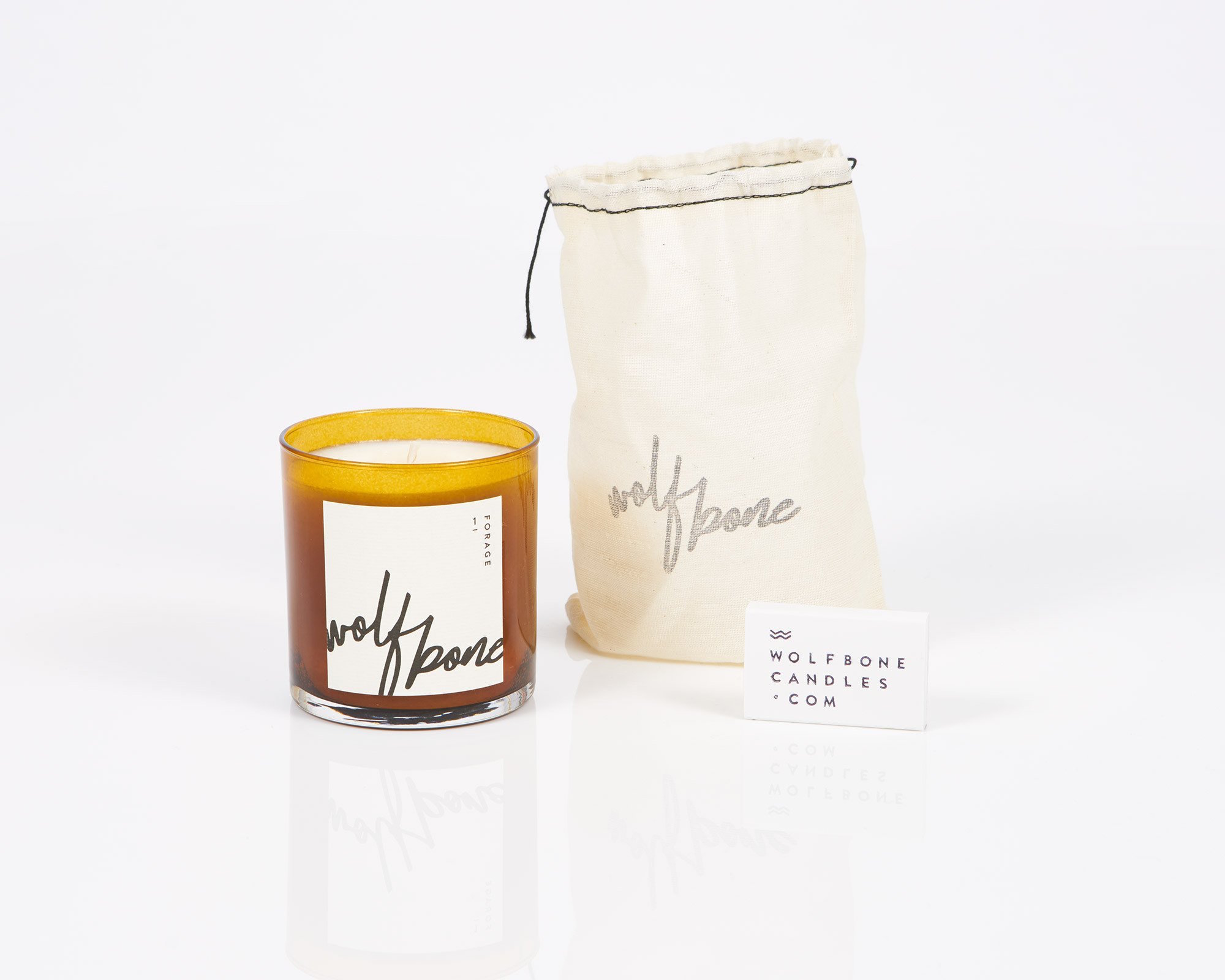 Wolf Bone Candles (forage) from Rider, $34
I mean come on, the scent is called "forage."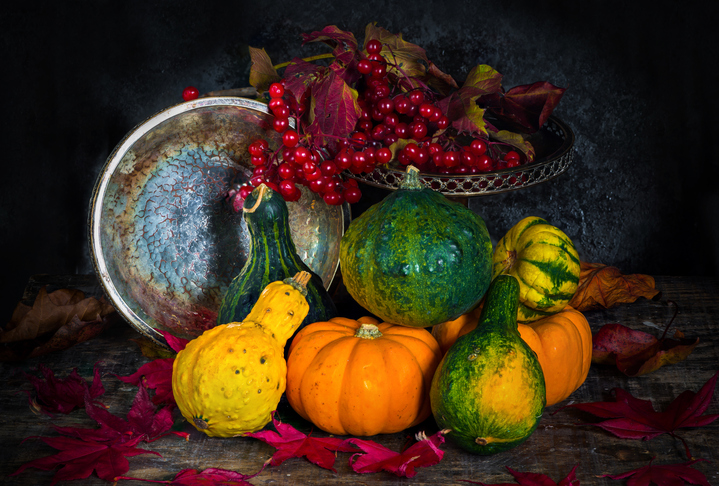 A box full of gourds from Amish Gourds, various prices
You don't fuck around when it comes to gourds. Get a whole damn box.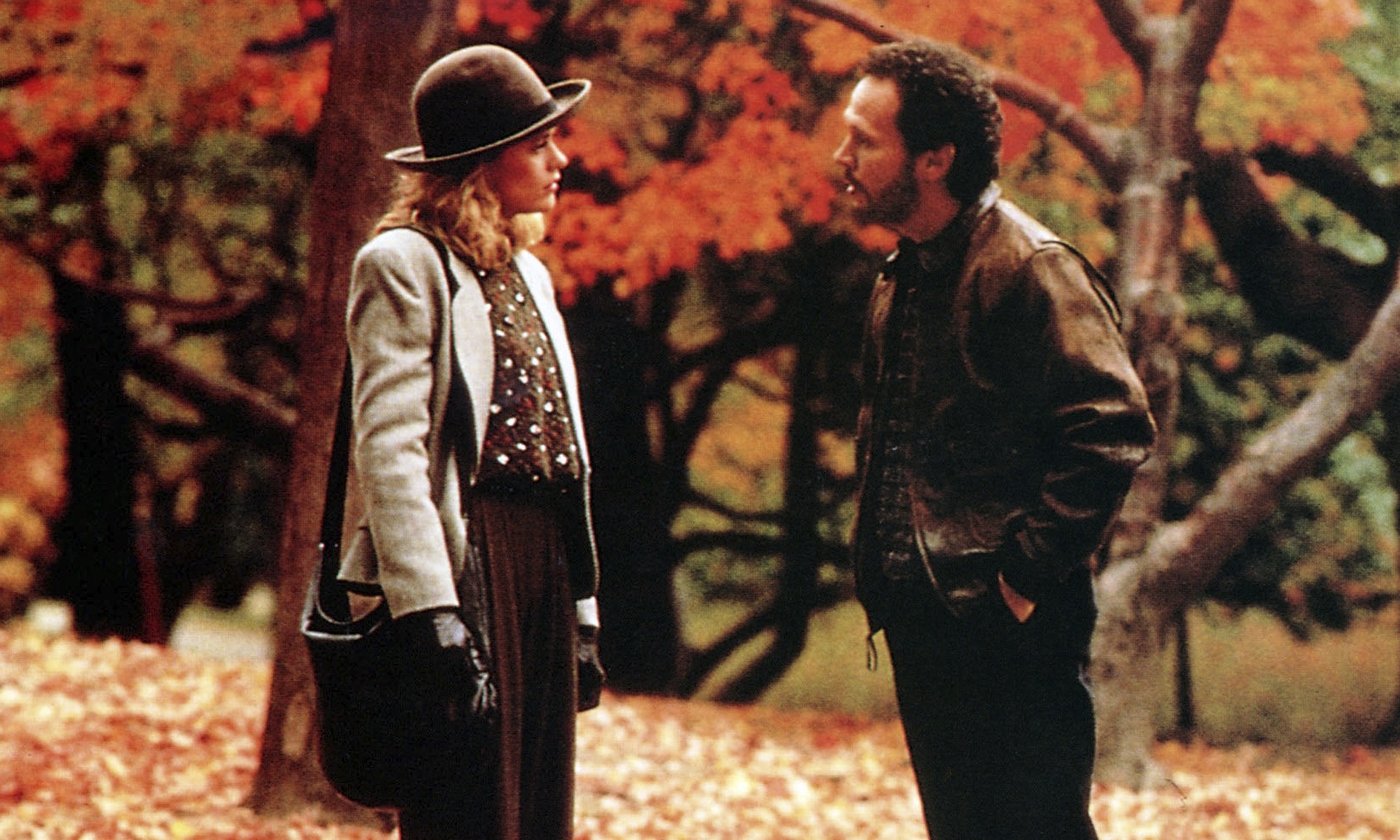 When Harry Met Sally special edition DVD, $8
A classic American rom-com, the selection of which I don't feel the need to justify. Just look at that picture of Harry and Sally and fall foliage. Light a few candles. Brew something pumpkin-spiced. Bake some apple pie. Set out those gourds. Fluff those pillows. Put on your favorite sweater. Unfurl your coziest blanket. Call your cutie. Curl up on the couch. And settle in.
Side note: wow, fall date nights for Mr. Autumn Man must be exhausting!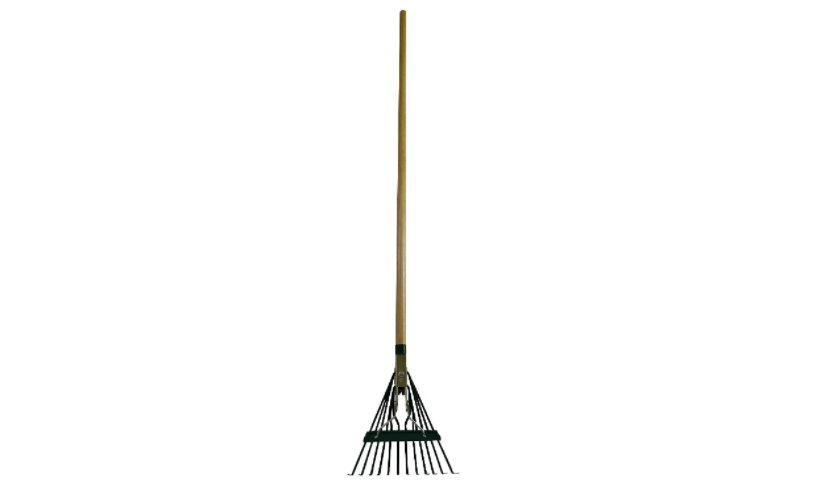 This rake, $17
It's a rake.