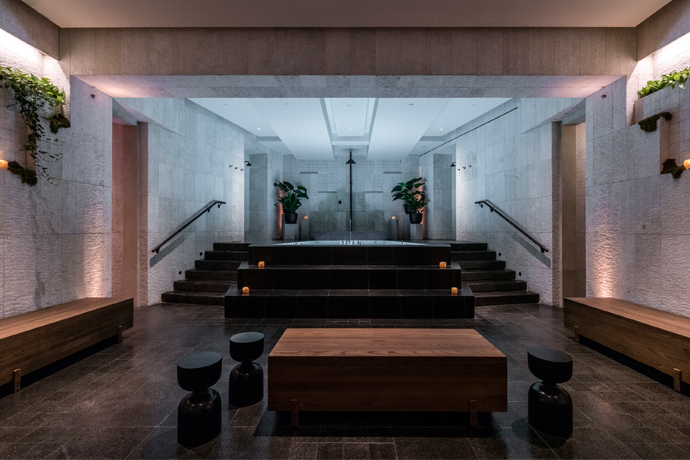 WeWork strikes again, this time with their first gym-slash-holistic wellness space, now open FiDi. It's called Rise by We, and it's really a very beautiful space you may soon be using for a work out, yoga class, massage, or other thing you do to better yourself.
The Rise by We space features three different studios, Flight (running, rowing and the like), Fight (kickboxing, MMA and the like) and Mindful (yoga, meditation and the like)—all under the same roof.
Should you be looking for more of the spa experience, they've also got a "superspa" with a saltwater pool, aromatherapy, sauna, cold water plunge and communal hammam area. Should you be looking for more of the 3D body scan leading to a personalized workout program experience, well, that can happen here, too.
Now open, Rise by We, 85 Broad St (at Stone), 646-694-8079