Last summer's Netflix sensation Stranger Things had it all: 80s nostalgia; a no-bullshit cop with a troubled past; a gang of pre-teens working together to save their friend from evil forces; Barb. The only disappointing aspect of the show was that it wasn't also a bar. That was a real bummer.

Fortunately, the good people from Emporium Arcade Bar in Chicago have rectified this situation. They've opened a Stranger Things-themed bar in their ever-changing pop-up space, aptly named The Upside Down, and it's pretty much as close as you're going to get to drinking and dancing inside the world of the show. As of now, the owners say they plan on running it through September 23rd, but we're hoping it'll remain open at least until the release of season two on October 27th.

What you can expect, should you make the trip, is an amalgam of several recognizable Stranger Things design elements, like Joyce Byer's living room wall, strung up with Christmas lights, and Castle Byers in Mirkwood Forest, sans a frightened little boy. There's also furniture hanging upside down from the ceiling, in the event you forget you're in a place called The Upside Down.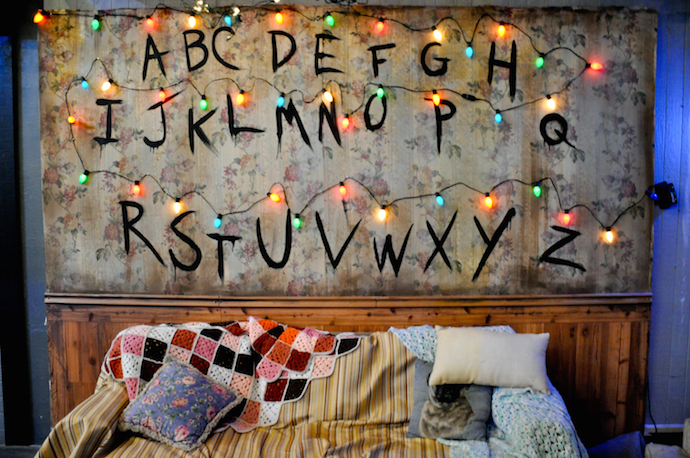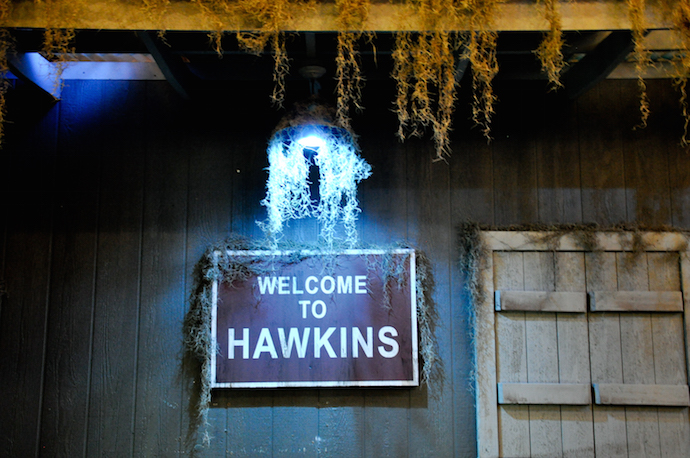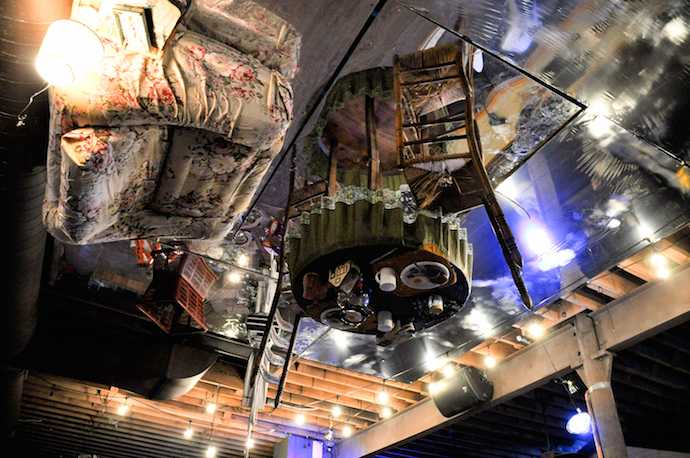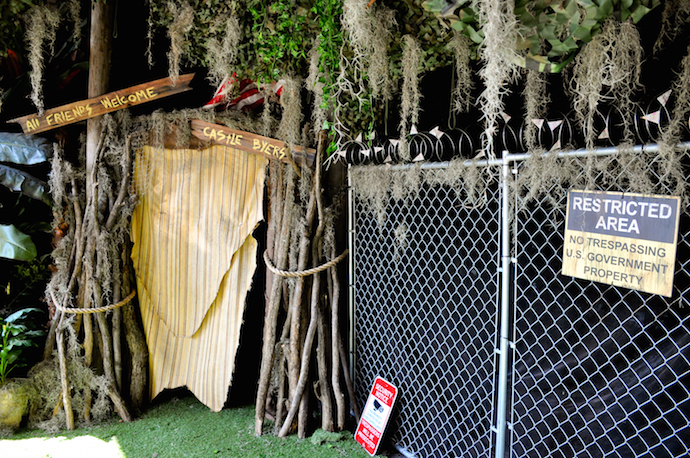 The drink menu includes six cocktails, all of which take their cues from the show. We'd probably opt for the mezcal-and-chocolate-syrup creation, dubbed Snack Pack, or the Demorgorgan slushie with overproof rum, blood orange, lime and allspice dram. Of course, you can always enjoy cans of Chief Hopper's favorite beer, Schlitz, and a special Goose Island brew made with the help of the band SURVIVE, who happen to be responsible for that perfectly synth-y Stranger Things score. Indeed, these fine barkeeps have thought of everything.

Vibe-wise, the pop-up has been billed as an end-of-summer 80s dance party, featuring live DJs and perhaps some bands reminiscent of the era. Although we're obviously holding out hope that the Stranger Things crew shows up to perform "Uptown Funk" again.

Or literally anything else.