Things to do for April 26, 2017
You'll Be Going to No More and No Less Than Two Tiki Pop-Ups This Weekend
And You'll Like It
By Sarah Freeman
Wednesday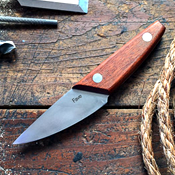 Thursday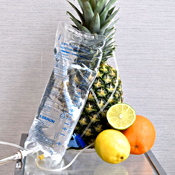 DUCK AND RECOVER
Apparently You Can Never Have Too Many IV Spas
If getting vitamins injected directly into your arm sounds relaxing, there's yet another place to make that happen. IVme's new spot in the Marina City Towers offers its signature intravenous hydration therapy, plus custom treatments following a diagnostic lab work-up. Not exactly a massage, but you'll take it.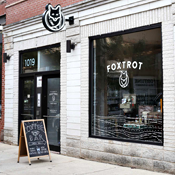 FOX HUNT
Foxtrot's Friday Night Party Starts on Thursday
On-demand delivery service and West Loop corner store Foxtrot is about to launch its new Foxtrot Friday Eve series on… Thursday. Confusing, but we don't make the rules. There'll be cocktails featuring Few Spirits and samples of Revolution's new Sun Crusher brew, plus deals on in-store purchases. Semantics be damned.
Saturday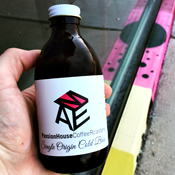 DOUBLE SHOT
Coffee and Kombucha Flights in, Where Else, Logan Square
"Should I start my day with a coffee or one of 20 types of kombucha?" If you find yourself asking this question, you're probably in Logan Square pondering the new Passion House Café and the Kombucha Room. Pair cold brew with ube donuts and have a kombucha flight while you figure it out.
Sunday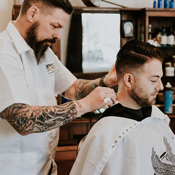 SUPPLY AND DEMAND
Haircuts. Beer. Haircuts and Beer.
Iron Heritage Supply Co. has just soft-opened its first storefront with three barber chairs and all the products you need to keep a fresh face. And there's a beer-forward grand opening party that you should probably go to. Mostly because of the "beer-forward" part.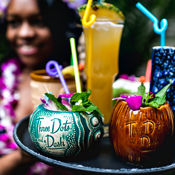 RUM LIKE THE WIND
You and Tiki: A Love Story
It's James Beard Awards weekend, which mostly means it's going to be difficult to get a dinner reservation. Sooth that burn with a Trash Tiki pop-up at Broken Shaker or a less trashy tiki takeover by Paris' Dirty Dick and San Franciso's Trick Dog at Three Dots and a Dash. Basically, tiki stuff's happening.