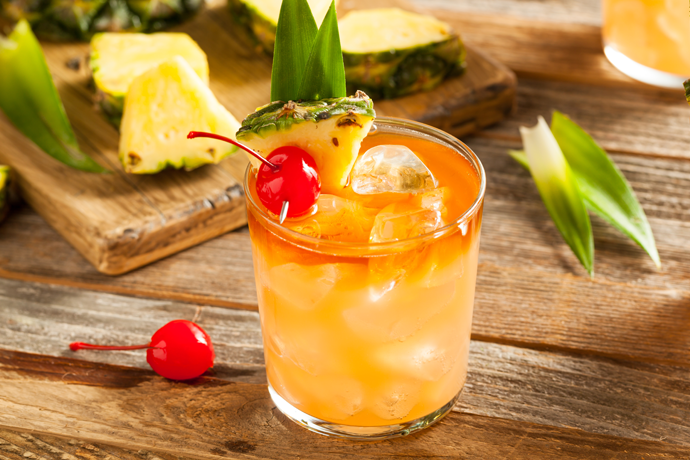 Thinking about tiki cocktails probably conjures sunny images of pineapples and beachside umbrellas and does not make you think of the UK.

But that's all changing, because our friends across the pond are responsible for the Tiki Cocktail Box. It's a bi-monthly subscription kit from a team that includes the founder of the UK Rum Festival (that's a nice pedigree), and it's filling your mailbox with rum, syrups, spices, recipes and tiki-themed drinking vessels. This all matters even more now, because they've just launched stateside deliveries.

You've got a few options here. You can purchase individual boxes, gift one to a thirsty friend or sign up to receive a new box every two months. The initial box included a starter kit for making the classic Painkiller. April's box is stocked with Angostura seven-year-old rum, Angostura bitters, some mango puree and a couple of limited-edition tiki mugs. And June's box is still a mystery, to be revealed once the release date nears.

This all results in you bolstering your rum arsenal, employing those recipes to drink better at home and amassing a formidable, Instagram-ready army of Polynesian glassware. That, and you'll start going through a lot more limes.

So no scurvy for you.