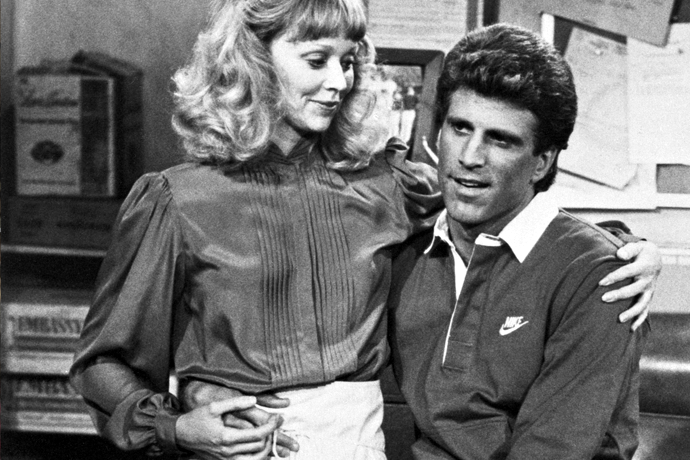 One tends to notice a few strange things about the seminal sitcom
Cheers
while binge-watching its first season on Amazon Prime.
Like the fact that it's simply not possible, in the era of instant streaming, to watch the introduction and wonder whether the place you want to go, where everyone knows your name, and they're always glad you came, is Cheers the bar or
Cheers
the show (or any sitcom, for that matter), and subsequently ponder the fate of future TV-watching generations.
But on a visceral level, the aspect that's hardest to ignore is Sam Malone's ever-expanding array of rugby shirts, many of which were made by Nike. Just look at this
Brady Bunch
–like collage that another enthusiast—bless their heart—decided to spend actual time putting together. They're beautiful.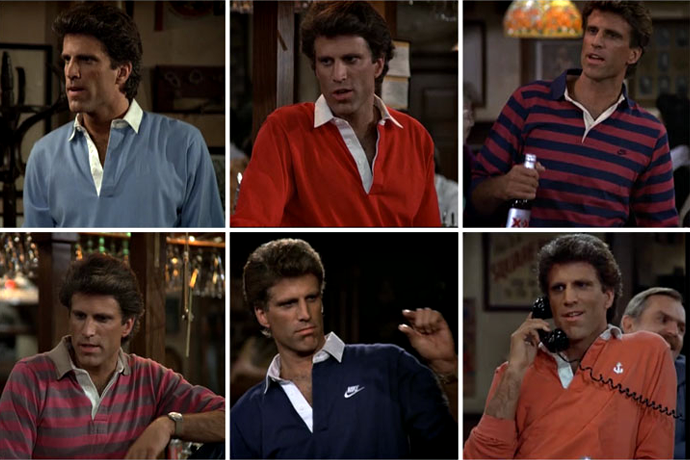 As far as I can tell, Nike has long since discontinued this line of rugby shirts. It's a shame. Seeing them today, they feel ahead of their time, a prophecy for the resurgence of casual '80s and '90s sportswear that was swept up in our collective nostalgia for '80s and '90s everything.
Look at Reebok's Club C line of tennis shoes
. Or the highbrow resurgence of Fila.
Or the Todd Snyder + Champion collaboration
, which probably comes closest to approximating Malone's (Danson's) timeless, charmingly blasé style. This stuff has
been
having a moment. A moment that reminds me of my own below-average athletic ability, sure, but a moment nonetheless.
Which is why I hereby submit this plea to Nike: bring the rugby shirts back.
The time is now. Call it the Nike x Les Charles capsule collection. Include a few oversize sweater-vests and some cropped slacks and, for fun, something Woody might wear. Then stage a cool pop-up shop in a to-scale model of Cheers. Bring it to South by Southwest. Invite Ted Danson. He'll be down. We'll be down. Everyone will know your name, and they'll all be glad you came.
Except Carla.