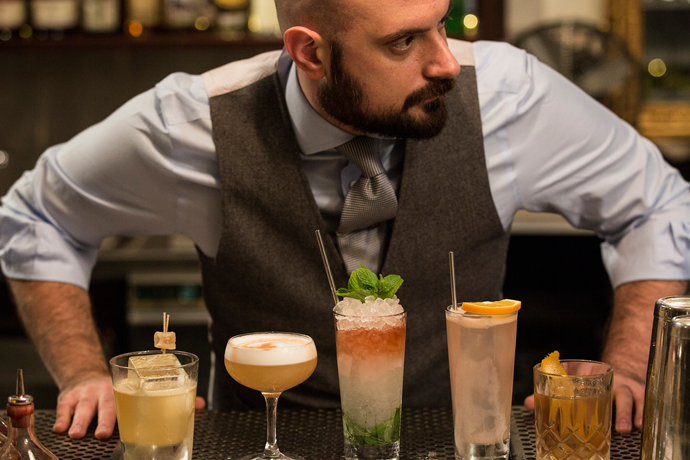 There's a bar in Melbourne called the Everleigh. It was started by one fellow named Michael Madrusan and another named Sasha Petraske. Yes, that Sasha Petraske, the man behind New York's Milk & Honey and a handful of other legendary bars. Point is: the Everleigh is a fine place to spend your free time.
And now, there's a book.
A Spot at the Bar: The Art of Good Drinking in Three Hundred Recipes
is a heavy, handsome tome filled with practical concerns like mixing up nightcaps, curing hangovers and wearing the hell out of some oxford shoes. It comes to us from Mr. Madrusan and Zara Young, and it's available online now.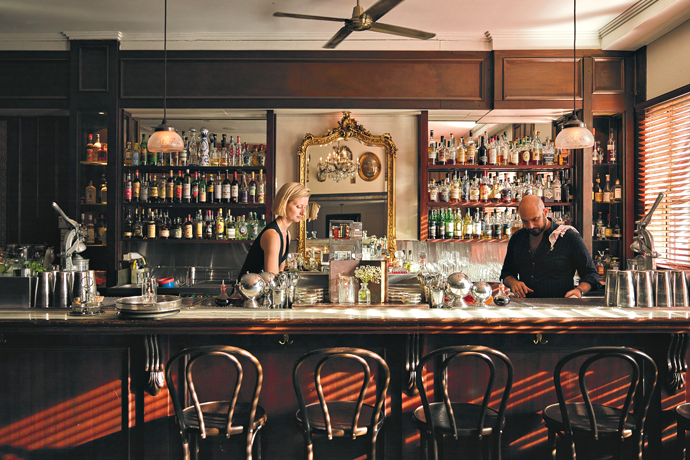 As the title states, the book is sporting 300 drinks, spanning classics and originals, and broken down into categories like aperitif hour, nightcaps and savory drinks. You'll get a primer on the tools of the trade, spirits, modifiers and ice. And joining all the fine photos and illustrations are hand-scribbled notes on bar coasters, napkins and matchbooks. There's plenty to look at, which makes this thing a welcome addition to your coffee table, personal library or home bar. But give it a thorough read, and you just might learn a thing or two or five. Like: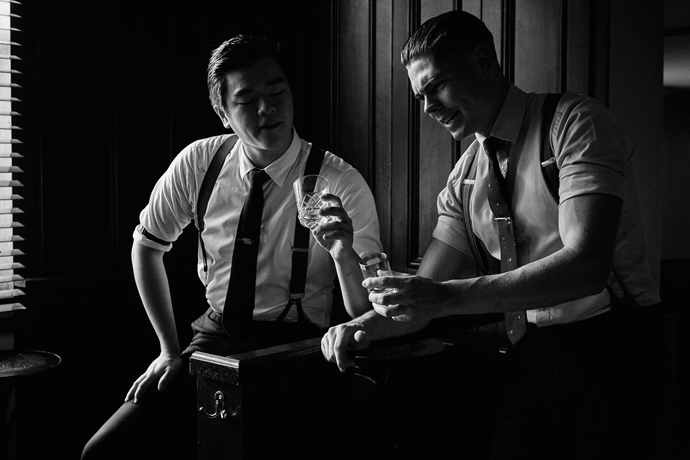 —If you sub cognac for gin in your French 75, you get a French 125.
—Madrusan starts each shift with a lemonade-spiked beer, something we should all adopt in our respective workplaces.
—The classic Coffee Cocktail contains nary a drop of coffee, but it does include cognac, tawny port and a whole egg.
—Dressing well won't make you a better bartender, but investing in some good shoes and a tie sure as hell won't hurt.
—Bloody Marys and mimosas have their place, but if your eventful evening turns into a rough morning, you might require a more suitable eye-opener, like the Corpse Reviver #2, a traditional morning drink. And while marmalade may have its place on toast, it's an even better companion to gin.