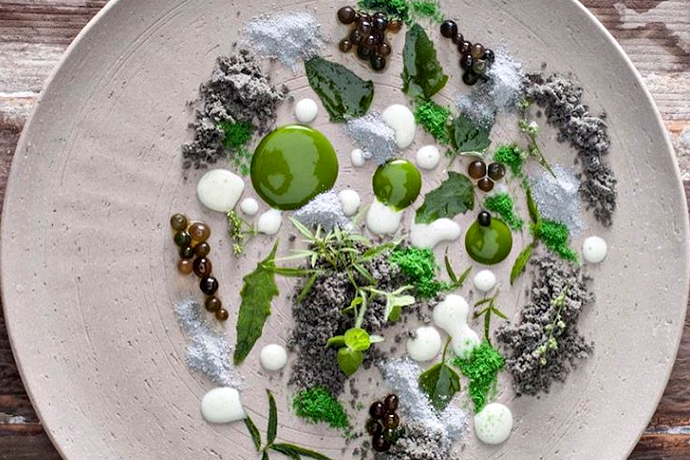 When evaluating a dinner out, the average diner is usually confronted with a single, easy question: was it good?
The same cannot be said of those who dine at
Central
, which is, according to
the powers that be
, currently the No. 1–ranked restaurant in Latin America, and No. 4–ranked restaurant in the world.
Instead, as with anything that can be classified as avant-garde, a meal here prompts a few more questions beyond just how it tastes. Questions like:
What are we looking to get out of a world-class dining experience?
Does good art equate to good food?
Should I drop 200 bucks on one dinner in an otherwise not-so-expensive country?
Since 2012, chef Virgilio Martínez, together with his wife/chef de cuisine, Pia, and his sister, Malena, who holds the unexpected title "Director of Research," has been responsible for creating some of the most consistently unique tasting menus on the planet.
Hopscotching the diverse ecosystems of Peru, each course represents a gastronomic snapshot of life at a particular altitude, from close to 4,000 meters above sea level to 10 meters below. In total, the team uses approximately 180 different native ingredients, half of which were unknown to the general eating public before the team at Central—and its exploratory organization, Mater Initiative—brought them back from the wilderness, tirelessly tested them in the kitchen and made them worth eating.
Last week, armed with a reservation made months in advance and a few friends in tow, I had dinner there. The restaurant spans two busy floors in a nondescript building, with a cozy bar area, a sleek, slate gray color palette and the subdued atmosphere of a five-star hotel lobby. The other diners, mostly couples, were dressed smartly, but casually; nobody but me thought it appropriate to wear an ostentatious Hawaiian-print shirt. We were seated at a table near the kitchen, visible through a floor-to-ceiling glass panel, and stole covert glances at Chef Virgilio, who stared, cool and unmoving, back out into his dining room. I imagined rapping on the pane to see if he'd reanimate, like an idle fish in an aquarium.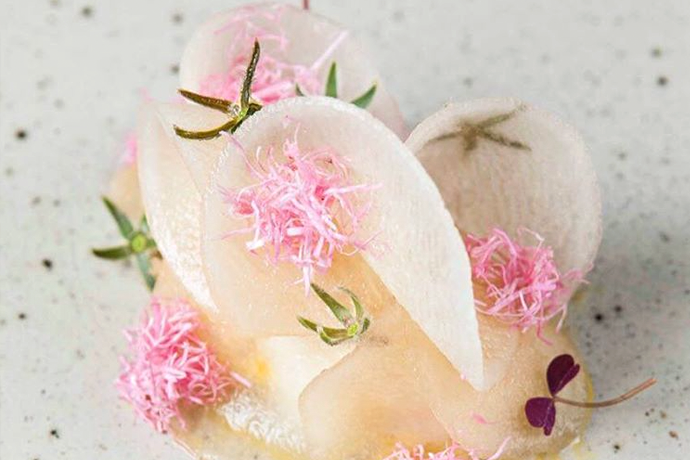 Though a 17-course tasting menu exists, we selected the more civilian
11-course option
. We also added the beverage pairing, which comes with six to seven drinks—admittedly, I lost count after drink four—and ranges from a cocktail with cactus extract to German wine. (There's a separate juice pairing, too, should you for some reason value juice over German wine.)
Among the more complex courses were an Amazonian whitefish, rolled up in a leaf with river shrimp and edible flowers, and Forest Cotton, consisting of a teriyaki-like broth in a shot glass, a freshwater South American fish and the satiny innards of a pacae bean. There was also something called Marine Soil—a bright combination of sea urchin, pepino melon, razor clam and seaweed, which, taken together, had a refreshing, almost yogurt-y flavor.
My favorites, by contrast, were also the most simple. A savory mix of octopus, squid and crab, in varying forms and textures. A tender cut of pork, slow-cooked for six hours, lathered in a salty black sauce and topped with ají panca chili pepper. A bowl filled with several different kinds of Peruvian corn. (You really can't go wrong with bowls full of corn.)
The final course, following a thoughtful dessert I'll crassly reduce to "chocolate ice cream," involved drinking plant dye. It was fun to try, but I'm thinking there's a reason we don't make a habit of it.
In short, everything tasted good. Everything looked stunning. And yet, I wasn't blown away, at least not in the way I have been at other, unranked restaurants.
From what I can tell, Central, with its ambitious premise, faces an inherent challenge: how to provide, on a nightly basis, the context necessary for its guests to truly value their food.
But they don't hide behind a wall of mysticism or pretension. The kitchen is in full view, and guests can take a peek inside the research areas upstairs. The waiters, too, make an admirable attempt to explain the origin of each dish* and give instructions on how to eat them, but with all the esoteric vocab, and the wine, and the engaging conversation you were undoubtedly having about your totally unreal expectations for the bathrooms at the best restaurant in Latin America, the whole spiel can be hard to absorb.
Even if you watched the
Chef's Table
episode on Virgilio, experiencing Central feels like reading
Ulysses
outside of an English class—you can grasp the importance of the style, feel awe, understand why you should, in general, be impressed, but it's difficult to appreciate the full scope of the concept. The visceral sensation of eating the food—or even witnessing its spectacular presentation—cannot, for me, at least, match the intellectual awareness that what you're eating is one chef's insanely detailed, unbelievably creative vision of his native country.
Of course, the best art is not always the easiest, the most sensually pleasing or the most entertaining. That's why for every foreign film I watch, I binge four to five hours of reality television.
*Pro tip: apparently, if you stump the waiters, they'll bring out the chefs themselves to explain the dishes. Also, anecdotal evidence suggests that if they catch you snapping photos of the kitchen, they might just take you back there for some close-ups. Which is downright hospitable of them, provided you don't get tricked into washing dishes.