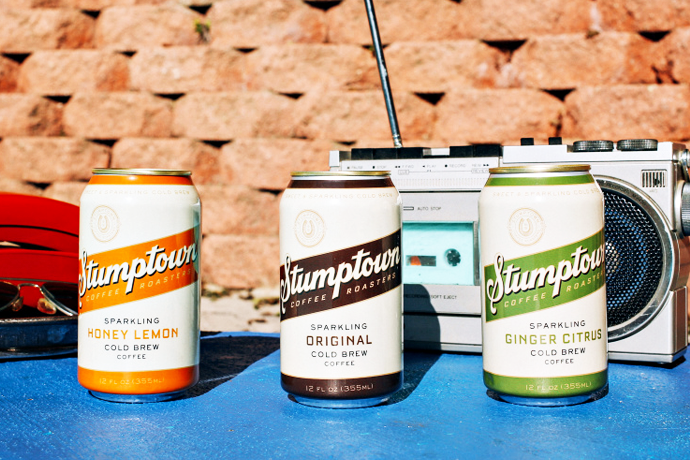 Aluminum cans are a perfect vessel for safely transporting vitally important beverages like beer.

But if someone wants to can some carbonated cold brew, hey, you'll make room in your cooler.

Especially when it's Stumptown. Those Portland-based coffee people haven't led you astray yet, so you might as well try their brand-new line of sparkling cold brew. It's available at all their cafés now, and hitting store shelves this month. You can find it in three flavors: Original (tastes like sparkly coffee), Ginger Citrus (kind of a ginger beer vibe) and Honey Lemon (imagine an Arnold Palmer, but coffee).

This stuff contains half the caffeine of their regular cold brew, plus bubbles. So it's got some effervescent lift, but without the trembling hands that slosh coffee all over your desk, car or unsuspecting lap.

Now, here are a few instances when you might employ such a beverage:

—In the morning.

—Poolside.

—When you're hungover.

—When you're hungover in the morning while poolside (it happens).

—Anytime you require an afternoon pick-me-up.

—While sitting on a sunny park bench in the afternoon and debating whether to go back to work.

—When you've got a flask full of rum.

Anyway, it's cans of carbonated cold brew. You'll figure it out.