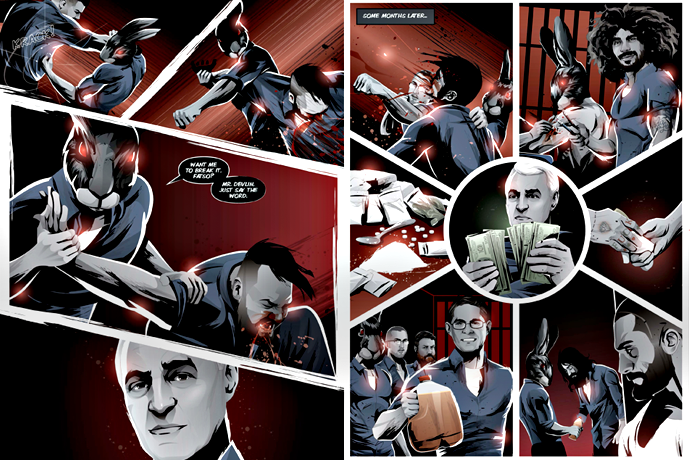 It's a tale as old as time: an Irish gang leader gets reincarnated as a rabbit in the 1970s, goes to prison, figures out the lay of the land and starts running the place.
Yes, that old chestnut.
It's the Dead Rabbit Mixed Drinks Menu – 4th Edition, a violent, six-part graphic novel that happens to contain some of the greatest cocktails on the planet in the margins. It's at the bar now, but you can actually buy the first two issues
right here
, right now, and you've got first access to the third installment from us,
here
.
The Dead Rabbit has been named world's best bar by just about every authority on the subject at one point or another, and part of the experience has always been the intricacy and literary nature of their cocktail menus. Some highlights from the newest issue in the series include:
—Cocktail luminaries from all over town and the world rendered as hardened criminals. Leo Robitschek is a bodybuilder, for instance.
—A vicious laundry room beatdown.
—The cranial explosion of a prominent Irish whiskey cooper.
—Jesus.
—30 cocktails that didn't exist before now.
... Just like Bennigan's.