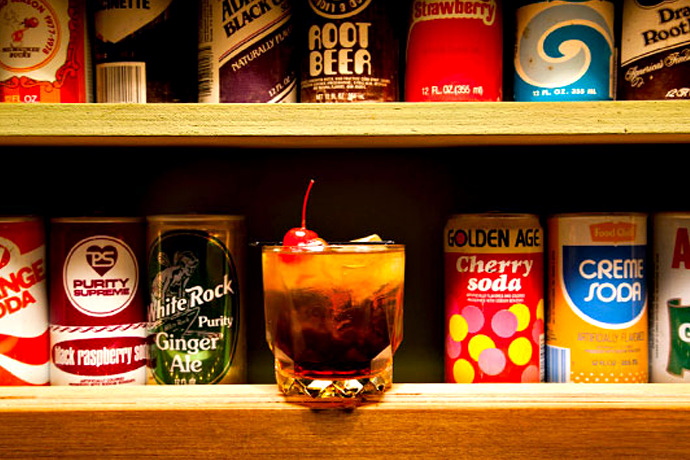 Some people go to bartenders to discuss their troubles.

You go to bartenders to discuss your next trip to Europe.

Make sure to pack Where Bartenders Drink, a cosmic guide to the world's best watering holes, as picked by some famous cocktail makers. It's out now.

What you have here is more than 200 notable bartenders advocating 700 notable bars in 60 countries. The authors had them weigh in on important subjects like favorite late-night haunts and local dives to get at the most obscure and unique global drinking experiences for your consideration.

There are plenty of familiar names in here. Like LA's Julian Cox recommending the '70s-themed place called Good Times at Davey Wayne's (pictured). And New York's Sam Ross urging you to the bar in Keens, Manhattan's 130-year-old steakhouse with an enviable scotch selection.

But let's say you find yourself in Amsterdam. It happens. Simply crack the book, get into the Netherlands section and find insider suggestions from eminent Dutch bartender Timo Janse. Like a café with more than 1,400 whiskeys or a genever distillery offering tours and tastings.

It may even compel you to book trips to see these places. Say you wanted to go see the oldest sherry bar in existence in Madrid. Or thought a South African bar called Ronnie's Sex Shop sounded like a good place to see on vacation.

A bartender suggested it. What could go wrong?