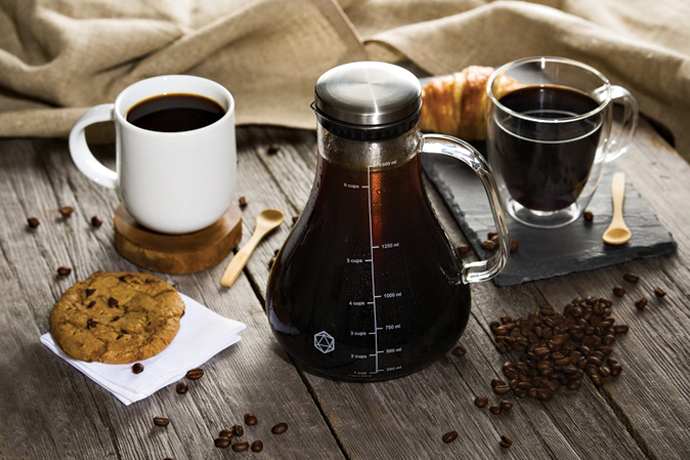 Every so often, it's important to stop, take a step back and really evaluate your life as it relates to your knowledge of the latest happenings in all things coffee.
So let's do that right now with a roundup of new brewing machines that'll take you from bean to macchiato in one fell swoop, coffee shops manned by honest-to-God robots, coffee-infused shaving creams and other caffeinated items you may wish to employ en route to improved mornings.
Some are available now, and others are so new that you'll want to preorder them, thereby securing their future real estate on your kitchen counter.
Away we go...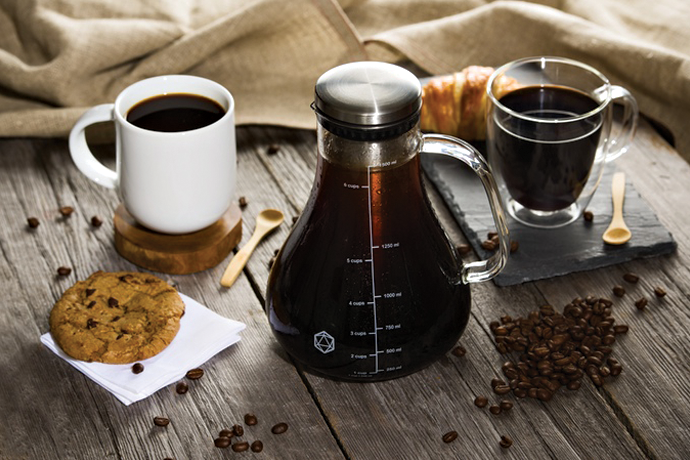 Here's this super-simple and beaker-esque cold brew machine, which you'll like because having a pot of perfectly smooth and balanced cold brew in your fridge at all times is better than not having that.
$59, Arctic Cold Brew Coffee System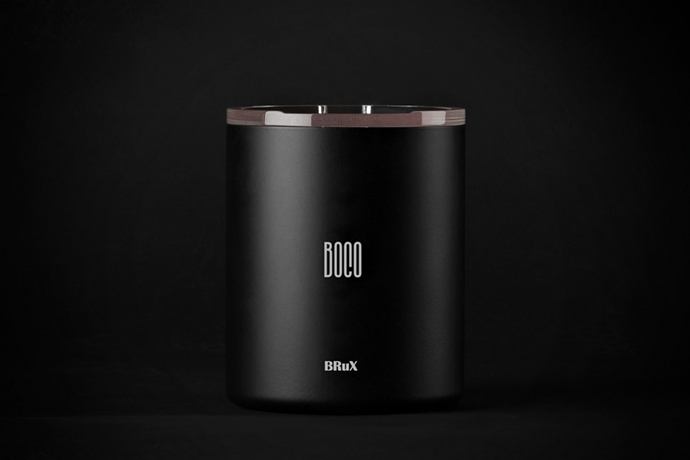 It's a stainless steel mug that'll enable you to make pour-over coffee on the go, and then keep it hot for hours. To assist you in your noble quest to never wake up earlier than absolutely necessary.
$49, Brux Brewer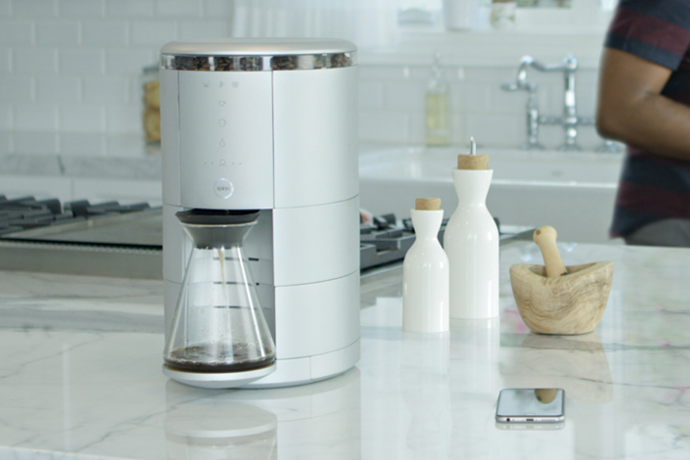 This is the first machine to turn full roasted beans into, well, anything you want: drip coffee, a macchiato, an iced latte... You can customize the settings from your phone, and when you're running low on beans, it'll automatically order you more from the roaster of your choice. You still have to drink it yourself, though.
$299, Spinn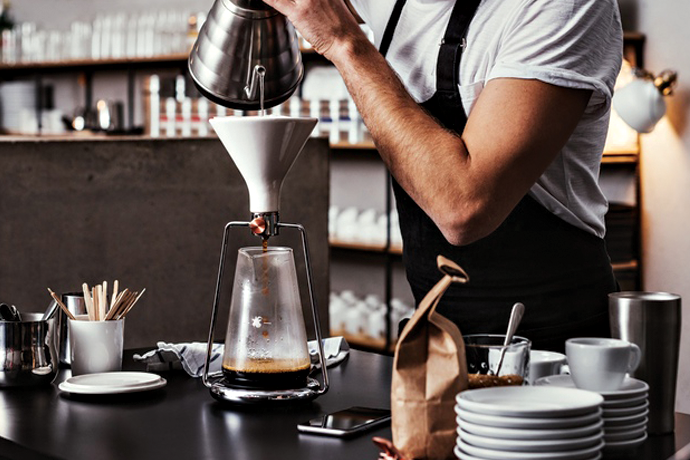 This apparatus has a built-in scale so you'll always have the right bean-to-water ratio for your pour-over and cold-drip coffees. And if nothing else, it'll look great next to your toaster.
$170, Gina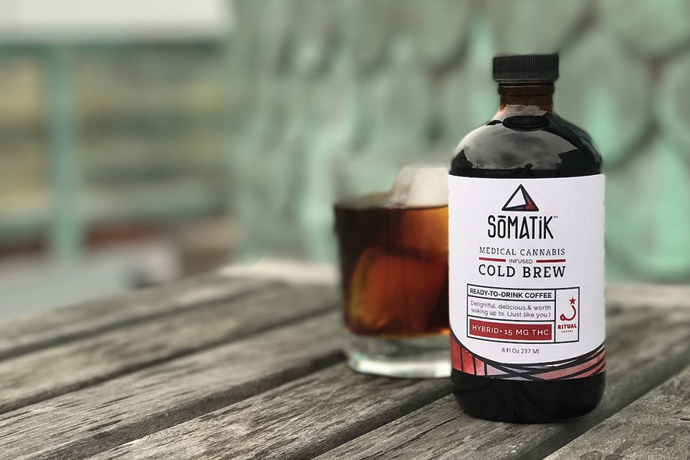 Single-origin cold brew and California-grown pot, together at last, and available in select medical dispensaries. You knew it was only a matter of time.
Prices vary, Somatik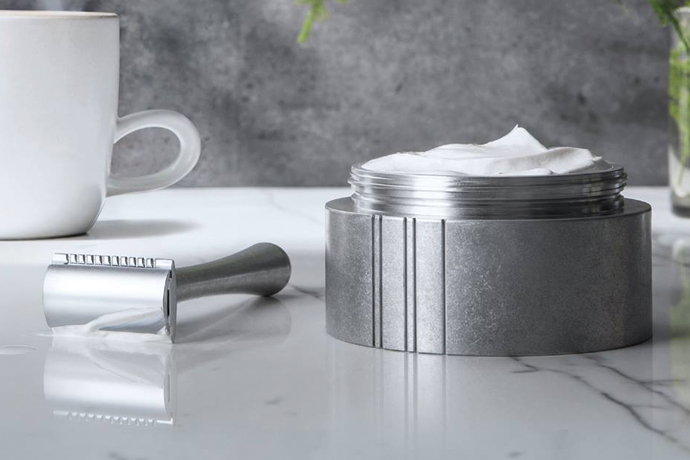 Sure, these guys sell single-origin roasts, like everyone else. But they've also infused Costa Rican coffee grounds into an exfoliating rinse and added coffee oil to a shaving cream and moisturizer, like pretty much no one else.
$5-$125, Honour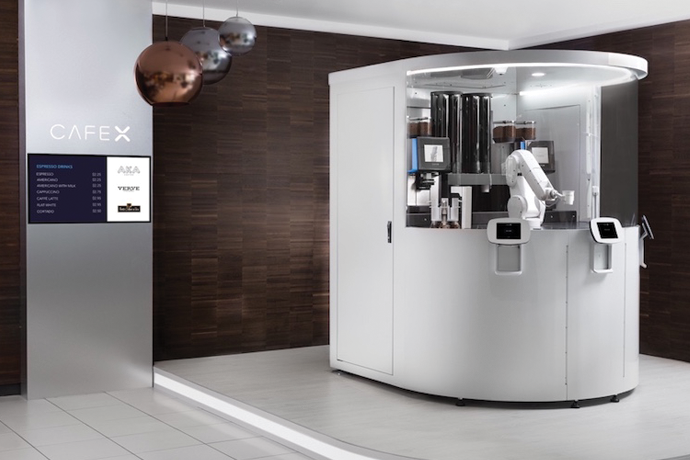 It's true. You now live in a world in which your barista is actually a robot that uses its industrial-shaped claw to make your latte after you order it through a touchscreen. And what a wonderful world at that.
Now open in San Francisco and Hong Kong, Cafe X