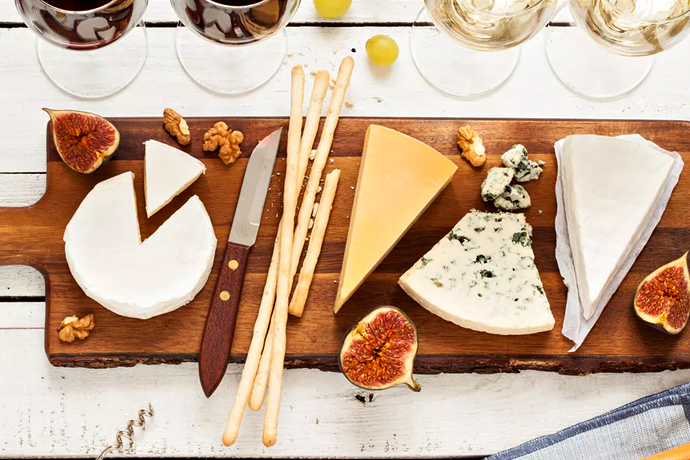 Hey, heads up: cheese quiz.

Did you study?

Of course not. That would be ridiculous. But since we've already established there's a cheese quiz, seems like anything goes.

We speak of Bright Cellars Cheese Club, a new monthly offshoot from the same-named wine club that's dedicated to keeping you flush with good cheese, now and into the future. You can join online to begin receiving four of Wisconsin's finest exports each month. Seems like the kind of thing you might enjoy this time of year, what with all the holiday parties, hosting friends and generally being a fan of dairy products going on.

But first, the cheese quiz...

Before joining, you'll be asked seven questions concerning your snack-related likes and dislikes, your level of adventurousness and whether you prefer hard or soft cheeses. Think carefully, and answer truthfully. Then, once you're all set up, these guys will use that info to match you with four new cheeses each month—mostly small-production stuff from Wisconsin that you can't find at your local store.

Once you try each cheese, you can mark your favorites and rate them on the site. They'll use your feedback to create even better matches moving forward. And lest you think this is some fly-by-night operation, their 11-point algorithm was created by a pair of MIT grads who decided to pursue the greater good.

After all that, if you're still not happy with one of the selections, just contact the Cheese Concierge (not making this up), who will help you select a free replacement in next month's shipment.

That feeling you're experiencing now is job envy.