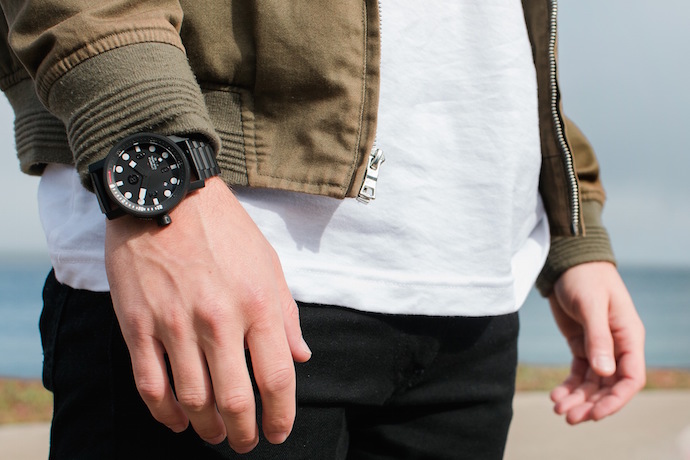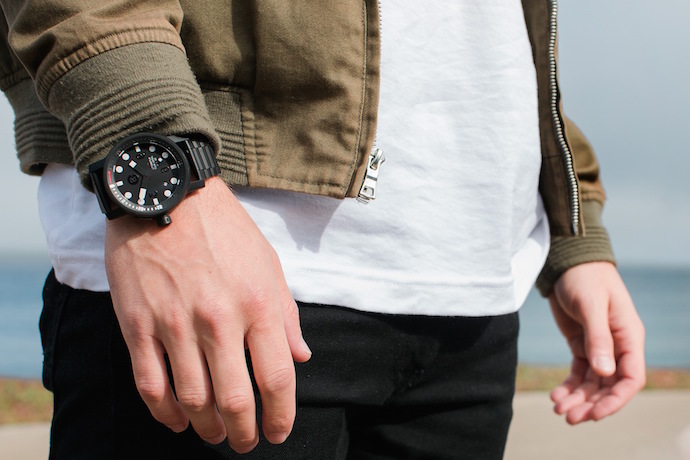 Minus-8 Diver Watch.
"I've been looking for the right watch to gift my brother for quite some time now—and this matte black, sporty-but-not-overwhelmingly-so diver watch came across my radar the other week, and fits the bill just so. It's super-lightweight titanium, a Seiko automatic movement and damn good-looking. Oh, and it's waterproof up to nearly 1,000 feet. So whether he takes up diving, or just needs a good conversation starter, it'll make for a killer Christmas gift. Now, let's just hope he doesn't come across this roundup."
—Ilana Dadras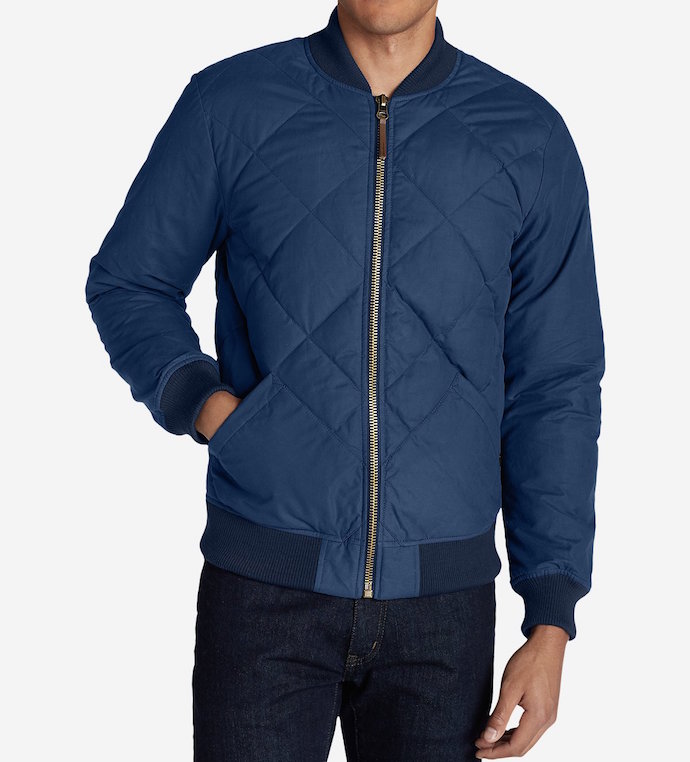 Eddie Bauer 1936 Skyliner Jacket.
"Apparently, Eddie Bauer patented the first down jacket in America. So that's a nice pedigree. And with their what's-old-is-new-again line of
Eddie Bauer Originals
, they've brought back some classic pieces from the past, including this bomber-style down jacket with diamond quilting. It's warm, but not suffocating, and it's a good option for throwing over lighter layers this winter. I assume that's all true, anyway, but I'm hoping to know for sure on Christmas morning. Mom, are you reading this?"
—Kevin Gray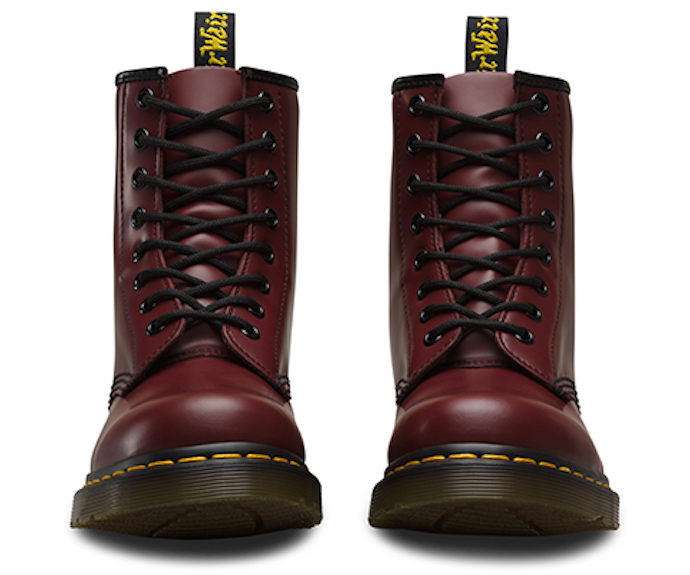 Dr. Martens 1460 Smooth Boots.
"When it comes to my autumn boot repertoire, I'm generally pretty pleased with what I've got going on. Chelsea boots, over-the-knee boots, dress boots, moccasin boots... all present and accounted for. However, there remains one glaring, gaping hole in the collection: I don't have a solid pair of combat boots. This is obviously an egregious error that must be quickly corrected, and I can think of no better solution than the classic 8-eye Doc Martens. Back in high school, I used to rock a pair with a Ramones T-shirt from Hot Topic and some hot-pink Manic Panic hair streaks, but I think they'll work just as well with some straight-leg jeans and a white oxford."
—Taylor Tobin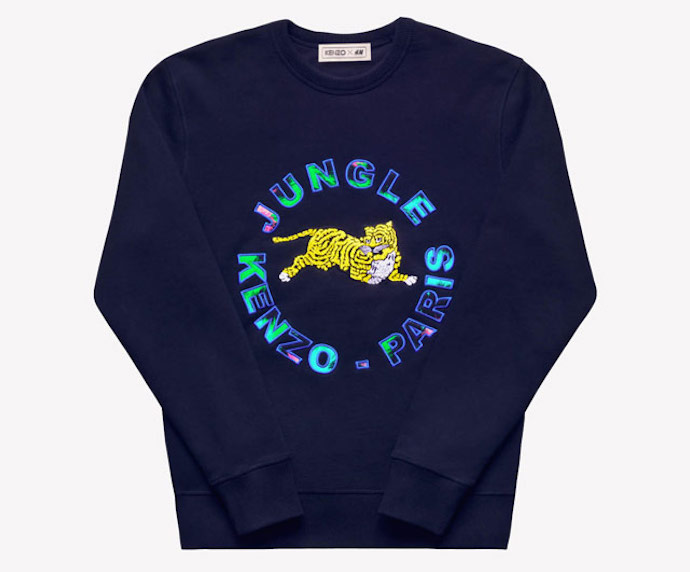 Kenzo x H&M Collaboration.
"I have a style rule of thumb: when looking to add a statement piece to my wardrobe and I find myself asking the question 'Can I pull this off?' the answer is always no. It's a philosophy that's saved me from being a fashion victim on many overly zippered occasions. And yet... Kenzo's line for H&M has me asking that very question. Okay, sure: the green tiger stripe faux fur jacket is a firm fashion don't. But the knit sweater tempts me. Maybe it's the rubberized-and-embroidered appliqués. I don't know. But can I pull this off? Maybe. Yes, I think even I can pull this off. Maybe."
—Chris LaMorte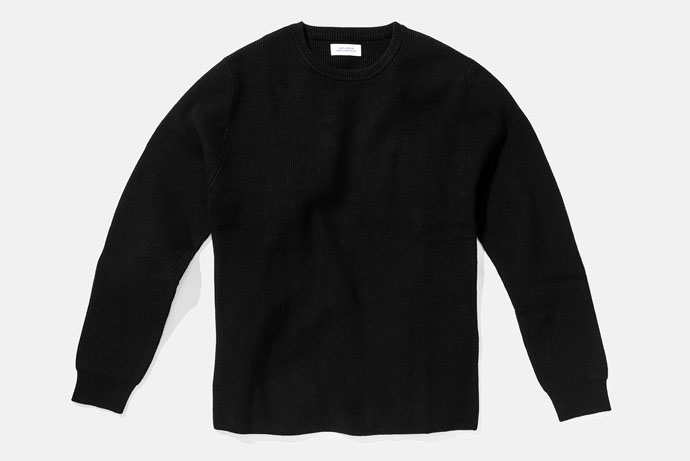 Not Layering.
"Maybe it's just that we've had an unseasonably warm fall in New York, or maybe I'm just getting lazy, but I've actually been enjoying just tossing on a sweatshirt or a crewneck sweater and calling it a day. I can fit any jacket I own over them if I need, it takes less coordination, and it's pretty foolproof style-wise. I love a good Mr. Autumn Man look as much as the next guy, but I've enjoyed zagging on that this year."
—Geoff Rynex