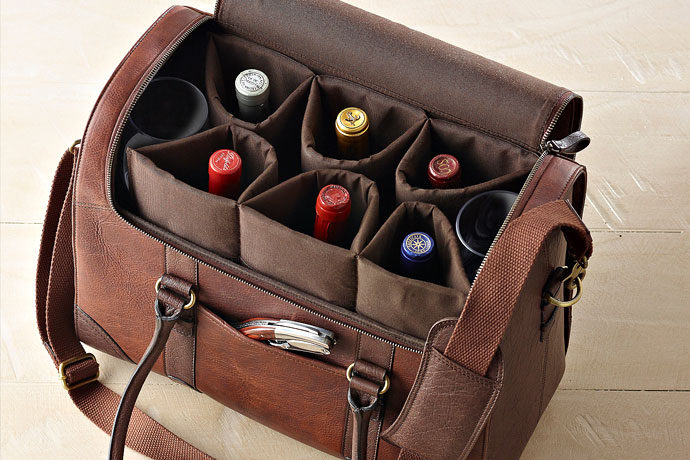 So you've checked off everyone on your gift list this year except for that one special someone...
Your bartender.
But you didn't forget. You just hadn't yet seen this helpful collection of items that the tender of bar at your trusty watering hole might want, need or dream of acquiring, like a gorgeous Italian muddler.
Also mustache wax, if it's one of those kinds of bars.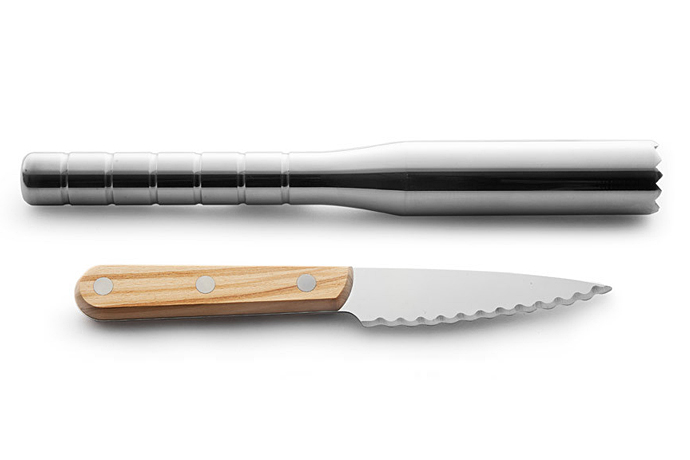 Perhaps you've noticed your old pal could use an upgrade in the Italian-made-muddler-and-knife department. This set should do the trick. $129,
Kaufmann Mercantile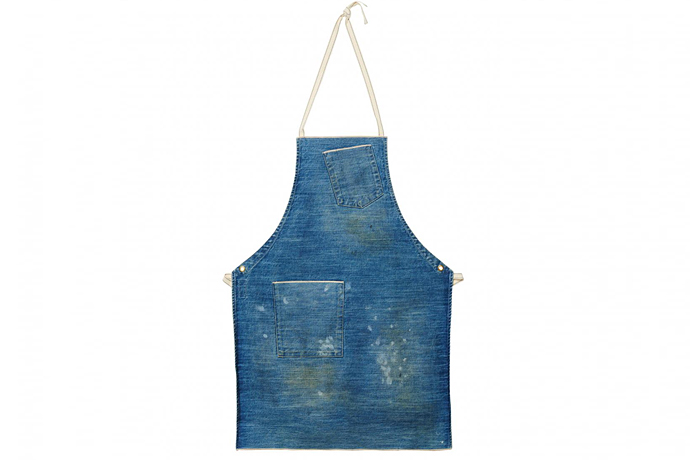 Sure, an apron is an apron. But there's nothing wrong with upgrading to this handsome number—and all while still keeping your favorite tipple-swizzler safe from errant bitters splashes. $150,
Gant Rugger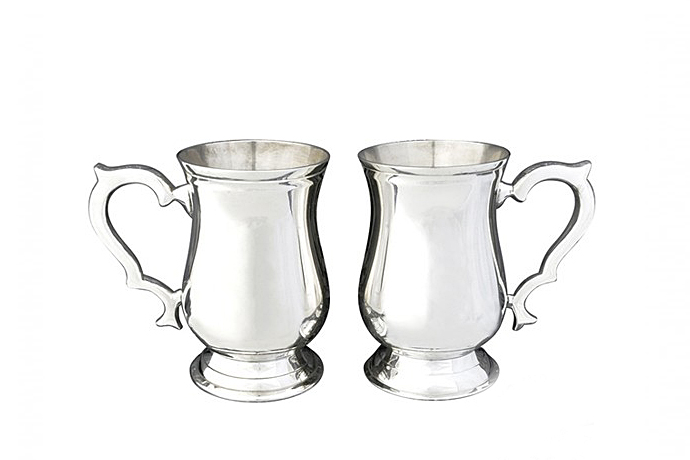 'Tis the season for staying warm by the fire—of a flaming cocktail—which is why they'll need a couple of these Blue Blazer mugs for doing just that. $80,
Cocktail Kingdom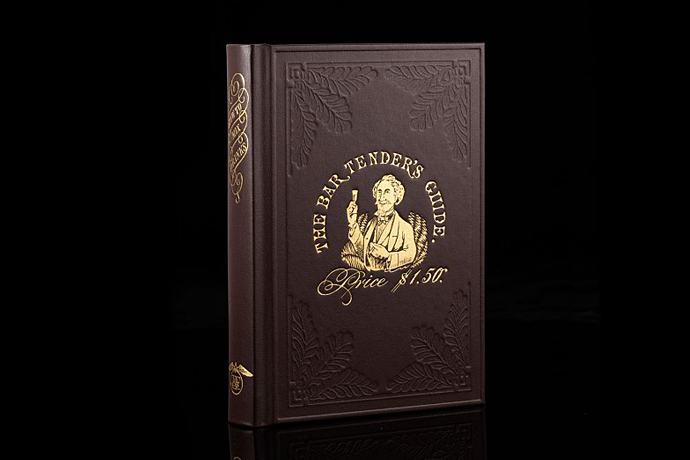 There are cocktail books and then there are cocktail books bound in rich leather. Give 'em the latter. $100,
How to Mix Drinks; A Bon Vivant's Companion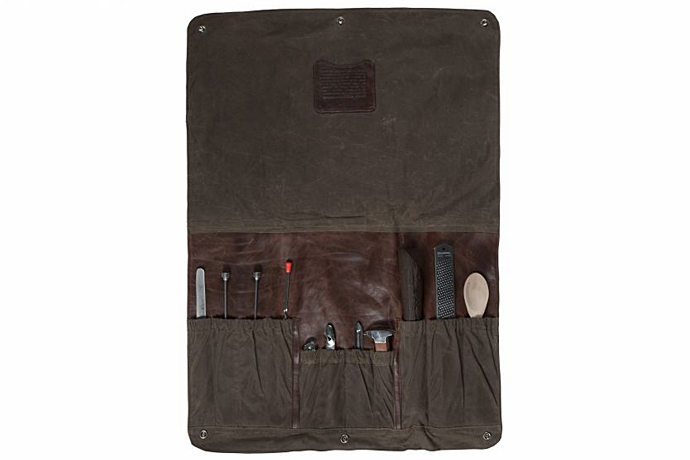 For the bartender on the go, you'll want a Meehan-approved roll-up from Moore & Giles. Or at least they will. $220,
Moore & Giles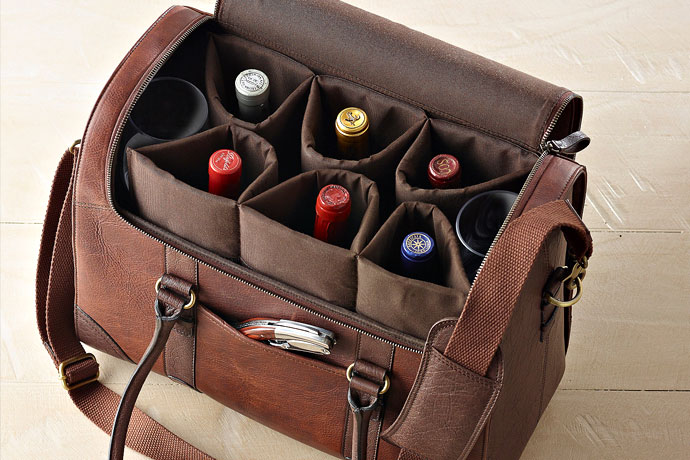 Wine was made for weekends. And this weekender bag was made for wine. It fits up to six bottles, if you forgo packing any clothes. Hey, what your bartender does on their own time is their own business. $350,
Wine Enthusiast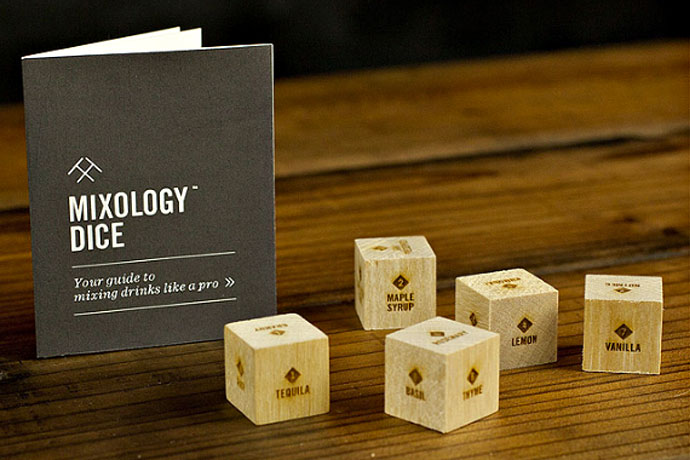 The old-timer at your local watering hole has told you time and time again that life is a crapshoot. Well, give them this set of mixology dice, and your drinks can be, too. $24,
Uncommon Goods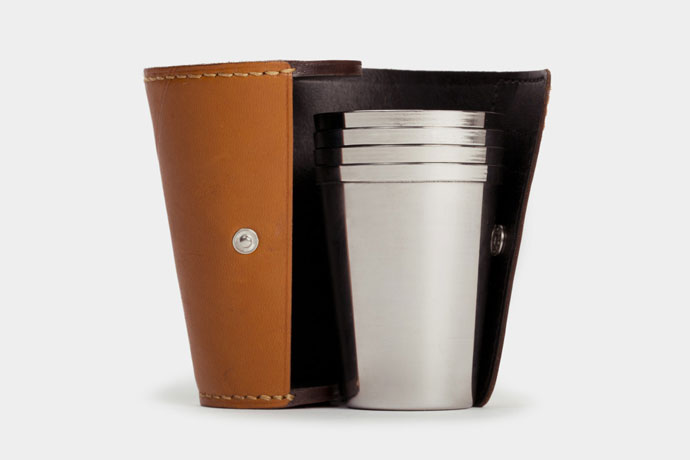 There's a time and a place for ordering shots—and the time is usually when you two are closing down the bar. The place: from within a leather case that houses a four-pack of mini metal tumblers. $98,
Best Made Co.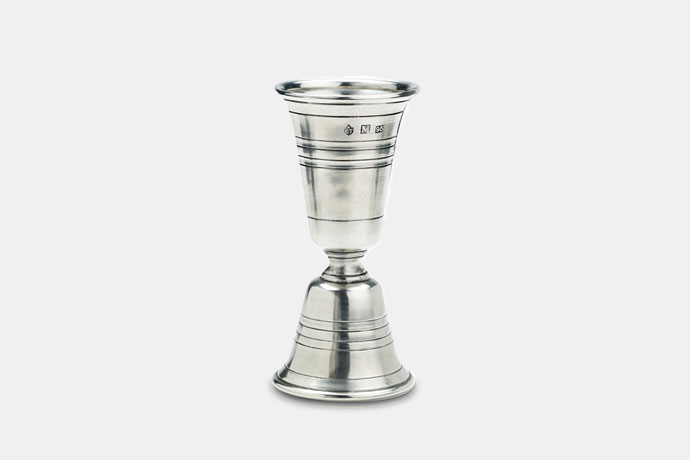 If showing a small token of appreciation while encouraging precise measurements is what you're going for, there's really nothing better than a handmade pewter jigger. $100,
The Future Perfect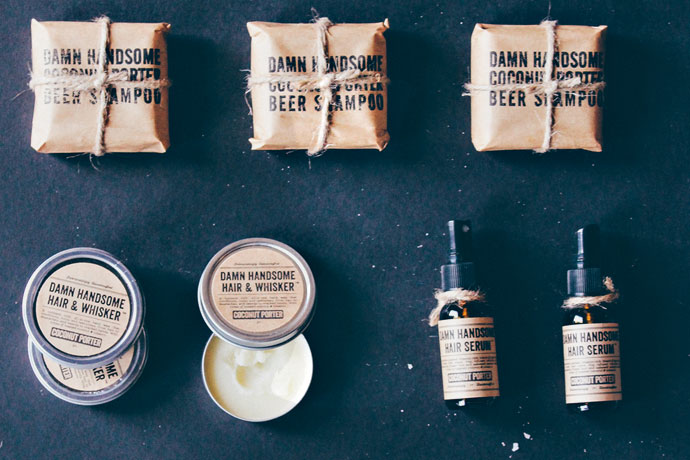 It's a fine line between channeling an 1800s bartender and looking like a 2009 "mixologist," so even if they never do grow that handlebar mustache, this hair-and-whisker wax will always work on their head. But don't let that stop you from getting in some light ribbing. $24,
Apothecary Off Main