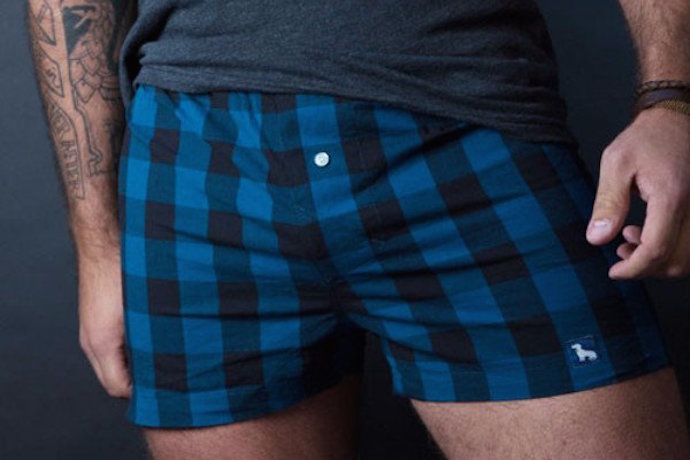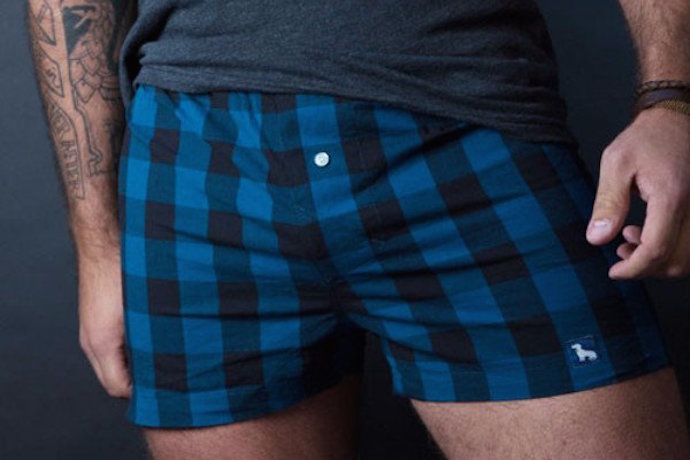 Blade + Blue Slim-Cut Boxer Shorts.
"Now that slimmer cuts and sharp tailoring have become the norm in menswear, it's great to see all that finally make its way to the humble boxer short—by way of SF-based small-batch operation
Blade + Blue
. They've gotten rid of everything that's plagued the frumpy undershort for decades and even managed to improve it in ways you wouldn't expect: the trimmer cut is offset by just the right amount of stretch in the fabric, the waistband is lined in chambray, and you've got two buttons to ensure a perfect fit—even after a large meal. Plus they're all made locally in the SF area, to the same high standards Blade + Blue uses on its shirting and everything else they do. I could continue to shower more praise on these, but I'm already late to a boxer-brief burning."
—Najib Benouar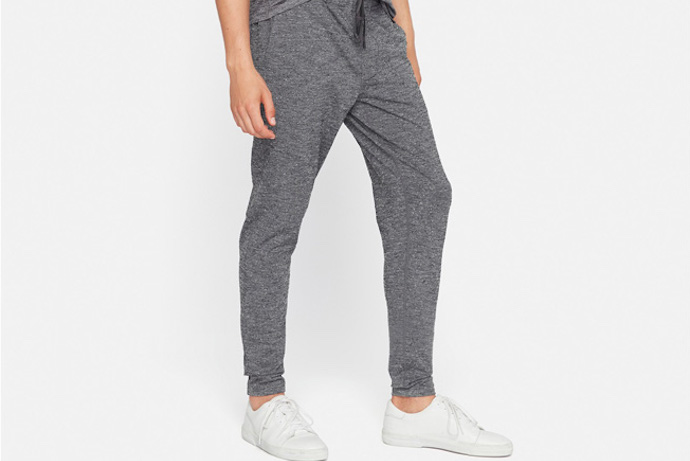 A.P.C. and Outdoor Voices Running Sweatpants.
"I picked these up over the weekend and am wearing them as I write this, and I feel myself falling into the comfort abyss. Since these have a textured speckle effect and some heft rather than just being straight spandex or something, I'm choosing to think of them nebulously as joggers rather than straight exercise sweats. It's worked enough to convince me to wear them to work. What? No one can prove I didn't just come straight to the office after a jog. I was running late. Didn't have time to change. Yeah, that's it."
—Geoff Rynex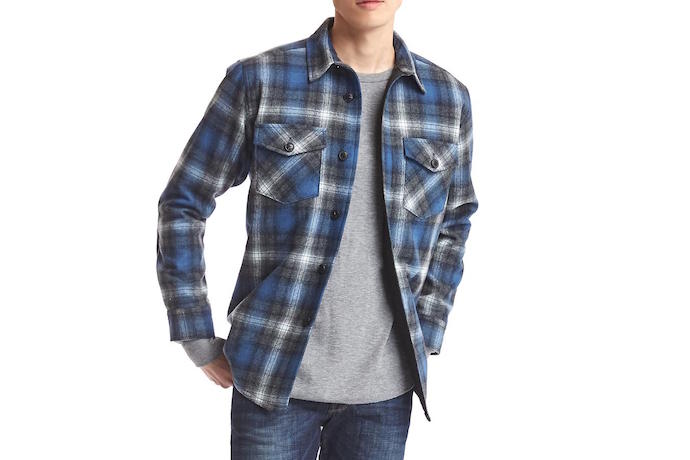 Gap + Pendleton.
"Two American brands. One collection. Lots of plaid. That's what's happening here, and it's happening quite handsomely, in the form of flannel shirts, shirt jackets and actual jackets, plus a few scarves. And a baseball cap. And a tote. So, basically everything you could possibly require for a fall picnic and some wiffle ball in the park. Provided you're okay with giving Gap $200 for a shirt jacket."
—Kevin Gray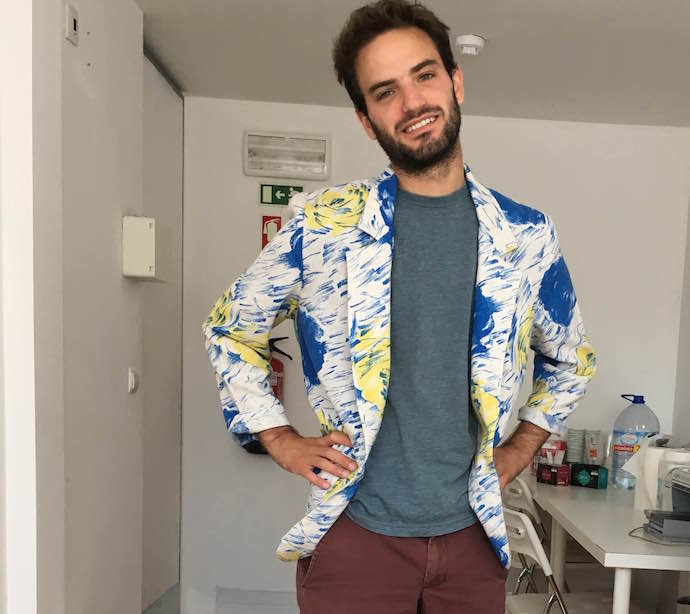 Whatever This Thing Is.
"Please see above for a photo of me modeling the aforementioned 'whatever this thing is' in a shipping-container-cum-coworking-space somewhere just outside of central Lisbon. The reason I'm wearing it is because I had just purchased it at a vintage store nearby; the reason I'm writing about it is because I can't really explain why, except to say that I knew right away I wanted it on my person. And yet... it just doesn't make sense. I can say with almost 100% certainty (okay, 100% certainty) that it's a women's blazer. It's vintage, but I can't really pinpoint the era from which it came, though I'd have to guess the '80s, given the whole
Miami Vice
sleeve-rolling thing. I'm not really even sure how to wear it with the clothes I have, or with the clothes I own, or with any of the clothes I will have or own in the future. Nor can I decide whether it's ridiculous or super cool. It was one of those purchases that really make you question clothes-shopping in general, as in: What do I want my clothes to say about me? Why do I want my clothes to say whatever it is they say about me? Who am I? No, really—who am I?"
—Sam Eichner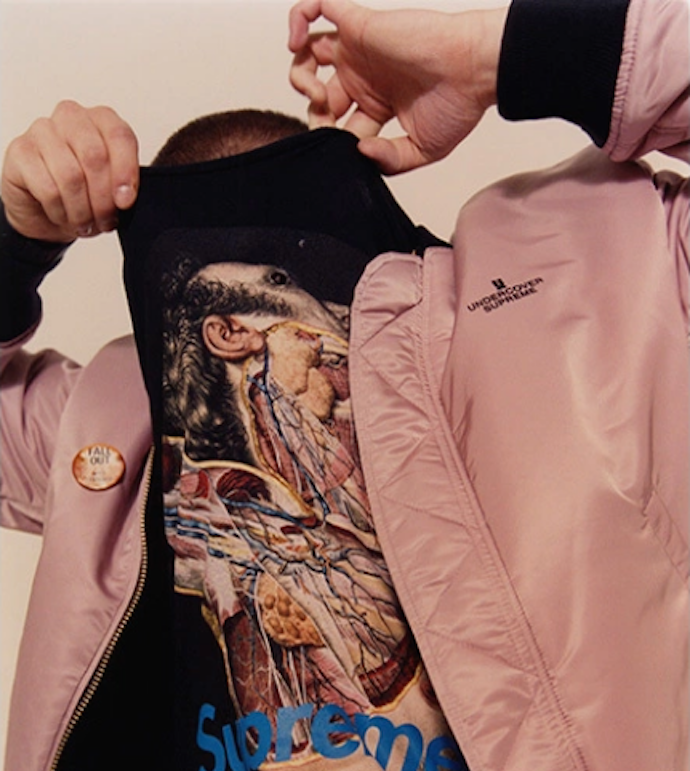 Undercover x Supreme.
"This Thursday, Supreme and Undercover will be dropping a bunch of wool overcoats, work pants, hooded sweaters and the like. The Japanese streetwear brand's punk aesthetic is strongly represented in the patterns, graphics and phrases printed on pretty much all of the merchandise—e.g., many items read 'Generation Fuck You' in mirrored, bold block letters—and printed Dr. Martens round out the drop. I like a lot of it, but I'm most keen on this dusty pink bomber. I probably won't be able to purchase it fast enough, but if I do, I look forward to wearing it this autumn. (And, sure, potentially selling it on eBay one day.)"
—Ilana Dadras