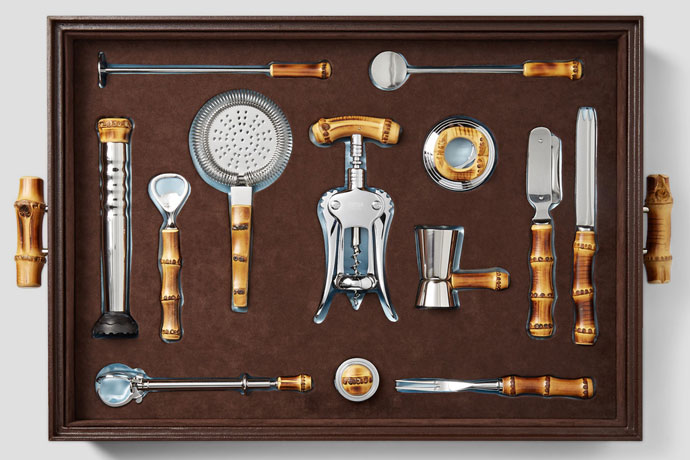 We can all learn a little something from the Italians.

The studied and stylish carelessness that is sprezzatura.

How best to combine dough with sauce and cheese.

Or how to put together a bar kit that is equally adept at prepping drinks and inducing the envy of all your friends.

The latter is something that Cedes Milano really nailed with this bamboo-and-stainless-steel bar set that's stocked with everything you need to make cocktails (strainer, muddler, jigger, other stuff) and one thing you don't but still appreciate anyway: an exceedingly attractive brown leather storage case.

Each tool is handmade in the company's Milan-based atelier, which is usually something you say about cashmere suits or bespoke shoes. But it feels good to apply those words to a bamboo-handled sugar pestle and ice tongs.

So now when you offer a houseguest a drink, their answer will remain the same. But your response will involve unveiling this showpiece of a bar kit before getting to work.

Provided they don't request a beer.