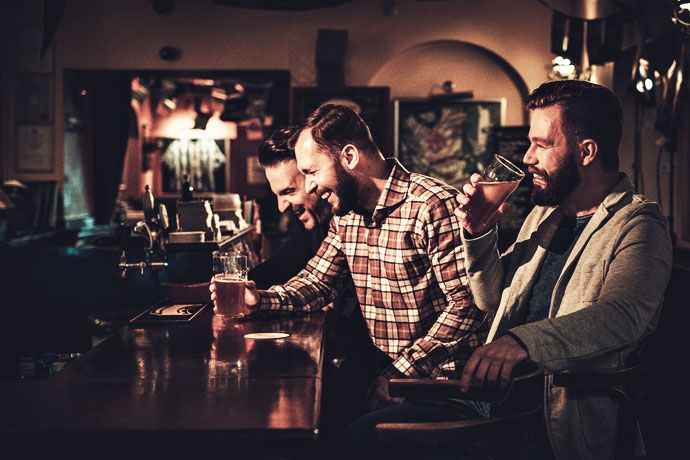 Football season kicks off next week, which means you've got a couple of things to figure out before Thursday.

First thing: yes, that was a football-kickoff pun. We're sorry, we couldn't help ourselves.

Second thing: what you're going to name your fantasy team.

Because half the fun of fantasy football is just coming up with a creative and irreverent name for your team.

The other half of the fun: beer.

And with that in mind, we've combined the two into this Ultimate Guide to Fantasy Draft (Beer) Team Names and laid them here for your perusal, inspiration and use, should you want to do so (you should). Let's get into it:

Yeast Mode

QuarterBock Sneak

The Lambic Leap

Pabst Interference

The Maltimore Ravens

Third and Lager

Strength and Cask-Conditioning Coach

Lager Room Pep Talk

Stout of Bounds

Fumble IBUski

Saison-Ending Injury

Illegal Chop Bock

Two-Pint Conversion

India-napolis Pale Ales

Green Bay Six-Packers

Roger Good-Ale

Mike Shandyhan

Robert Griffin III Minute IPA

Hop Warner

Reggie Witte

Natty Boh Jackson

Roger Stauppelbock

Malty Schottenheimer

Joe Hefetheismann

Gose to the Post

The 12th Can

The Chicago Beers

Okay, we've officially run out of ideas. But you're welcome.