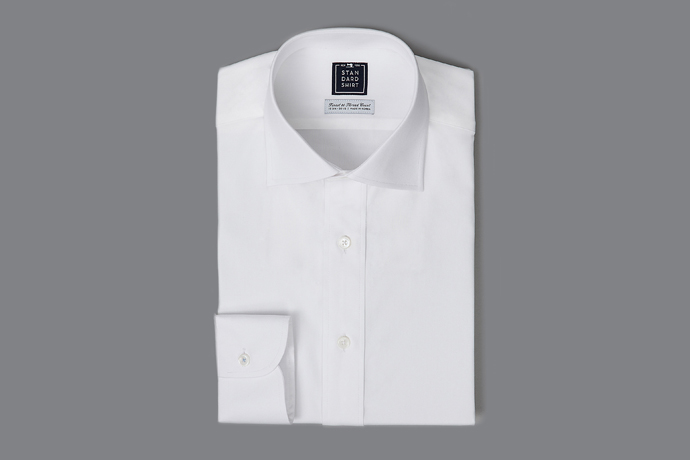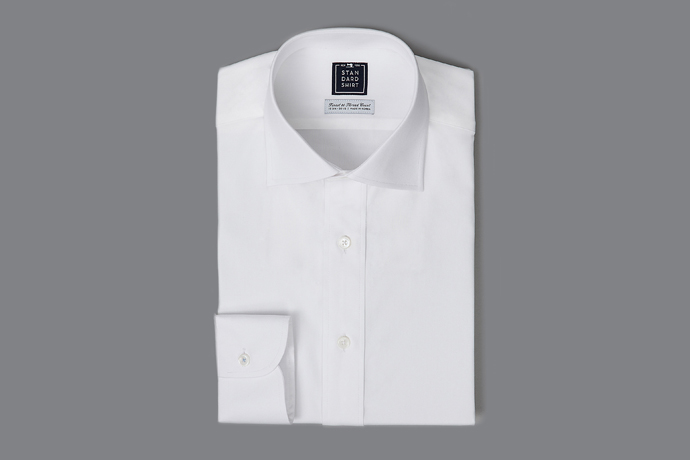 Standard Shirt
.
"A good white dress shirt should be as handsome as it is utilitarian. And preferably not cost an arm and a leg—because you'll end up needing more than one. The folks at Standard Shirt realize this, and have become specialists in the good white dress shirt department. In fact, that's all they make. One spread collar, one cutaway. Both come in a slim-but-not-skinny cut, from a formidable two-ply pinpoint oxford cloth, and in sizes that get down to the quarter-inch (instead of the usual half-inch) increments. Oh, and they clock in at 60 bucks a pop. As far as 'standard' goes, this one's set pretty high." —
Najib Benouar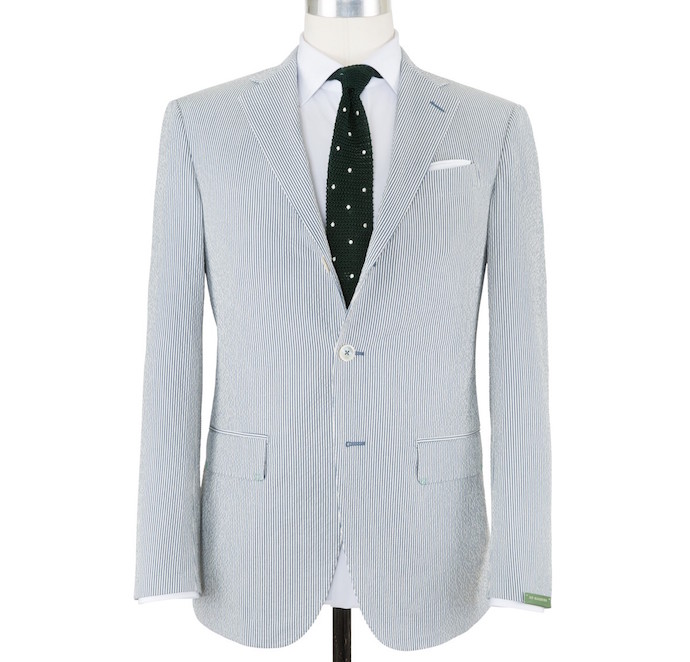 Seersucker Favors the Bold.
"A few months back, my father announced to the family that he would be showing up to my decidedly southern Charleston wedding in a decidedly southern seersucker suit that he was picking up for the occasion. To my knowledge, he had never before attempted such a flagrant feat of head-to-toe peacockery. My dad is a dad, you see. So needless to say, my siblings and I were intrigued. After launching the requisite number of good-natured barbs at him ("Daddicus Finch" and "Dadlock" may have been tossed around), we waited patiently for his reveal on the big day. The result… Mike Larson: Style Icon. Not only did he pull it off, but he did it in a way that didn't feel forced, which is often a tall order where seersucker is concerned. The addition of a blue tie with little sharks all over it didn't hurt, either. Not to be a follower, but I'm going to be a follower. I don't know when, but this
Sid Mashburn Virgil No. 2 Suit
will one day be mine. I may even wear it north of Charleston." —
Kelly Larson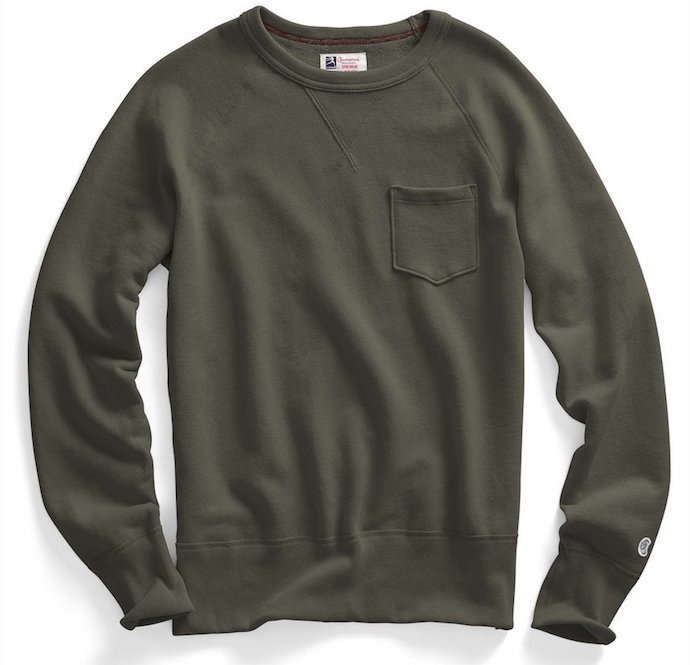 Todd Snyder Surplus Pocket Sweatshirt.
"It's coming: that crisp evening when you need to quickly throw on another layer before you go grab a hot chocolate with an attractive person. (How fantastical many of those words seemed just a couple weeks ago.) Also coming: a few days of major holiday-weekend-era sales. With both of those things in mind, I've got a couple eyeballs on this pocketed fleece sweatshirt from Todd Snyder + Champion, which happens to be currently marked down. Can you find a casual pair of pants and boots this
won't
look good with? Me either." —
Lonny Pugh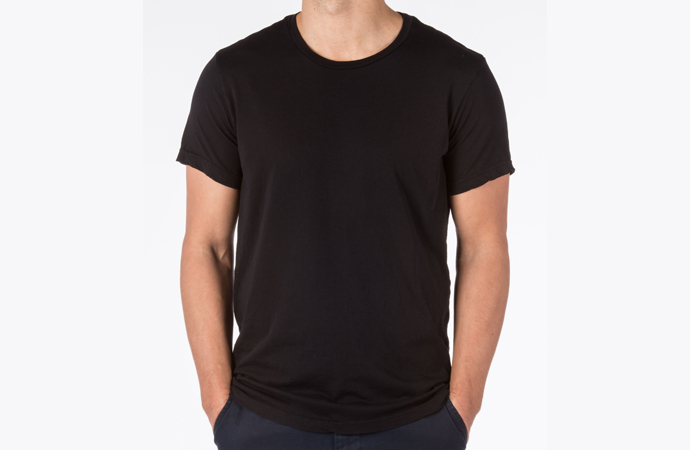 Save Khaki Supima Crew Tee.
"I'm always on the hunt for the next perfect tee shirt. Turns out I just need to let someone else find it for me. This past weekend, my girlfriend came over with this for me. For one thing, I'll be going the Supima route more often than not now. For another, and it's difficult to see in this photo, but it's got a raw, rolled sleeve that I really like. It's already gone into heavy rotation." —
Geoff Rynex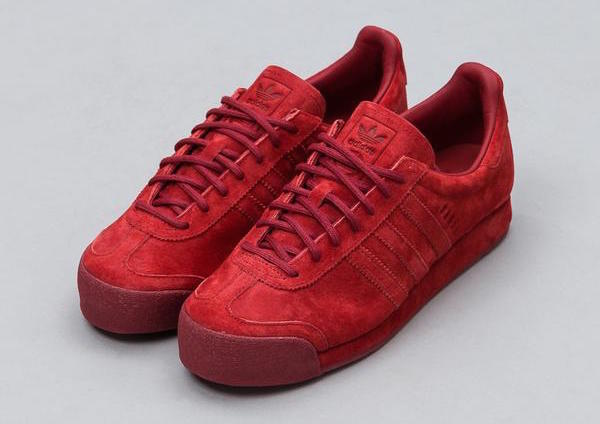 Somoa Vintage Adidas.
"As season fades, and my shoes—a once-proud pair of York-lace Coach sneakers—bear silent testimony to Summer '16 with the dust of a million beach excursions, the grime of two million summer street fairs, and the stains of one billion beer splashes (I'm guesstimating), I'm thinking: yeah, probably time for new sneakers. Will this blood-red suede pair of Somoa Vintage Adidas proudly see me through the fall? Let's talk in December." —
Chris LaMorte