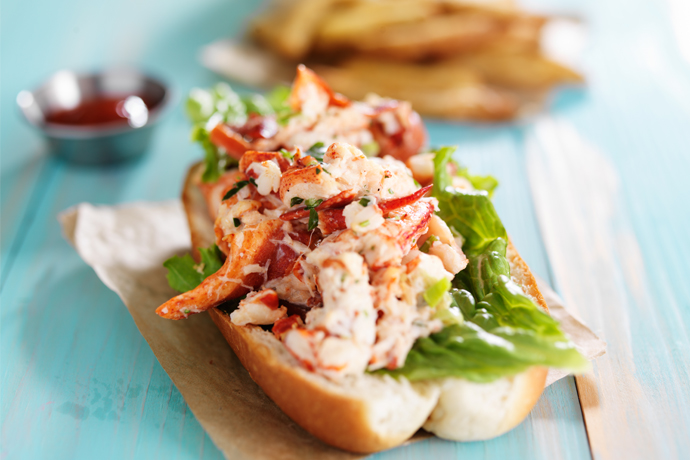 Wind in your hair.

Suntanned companion by your side.



FM radio making a surprising comeback on the car stereo.



Mounds of sumptuous New England lobster on your mind...



That's just a small preview of the impending joy waiting for you on this road trip, designed with the
express purpose of delivering you to eight of the finest lobster roll shacks in the region.



It's as unnecessary as it is delightful.



Let's begin.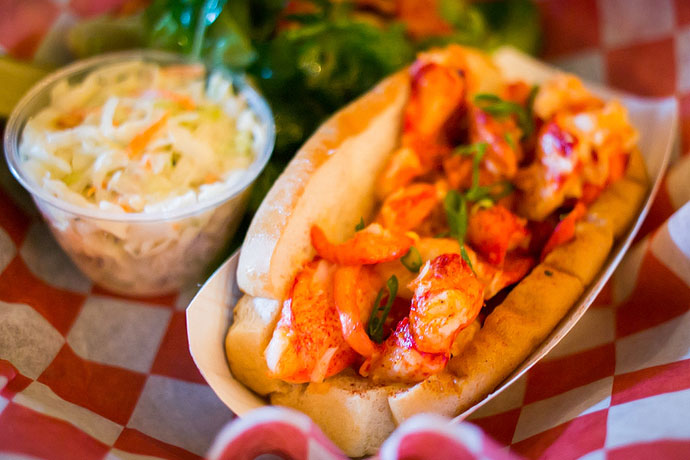 Stop 1: Red Hook Lobster
Pound, Brooklyn, NY

Miles from last location: N/A

Why you're here: Because you require some lobster-roll-related sustenance before hitting
the road en route to more lobster-roll-related sustenance. They've got five different styles, including a
prime-rib-topped surf-and-turf option. You're off to a strong start.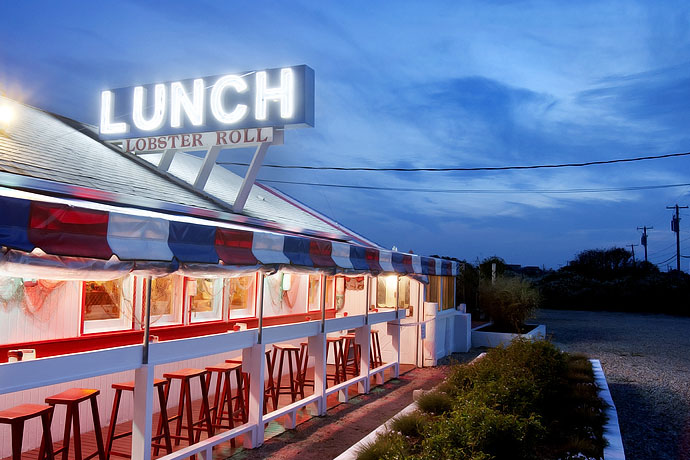 Stop 2: Lunch, The Lobster
Roll, Amagansett, NY

Miles from last location: 113

Why you're here: 1) It's an iconic roadside lobster joint; 2) it's in the Hamptons;
3) "Lobster Roll" is in the name; 4) they filmed some seminal scenes from The Affair here.
Which is cool if you're one of the six people who watch The Affair.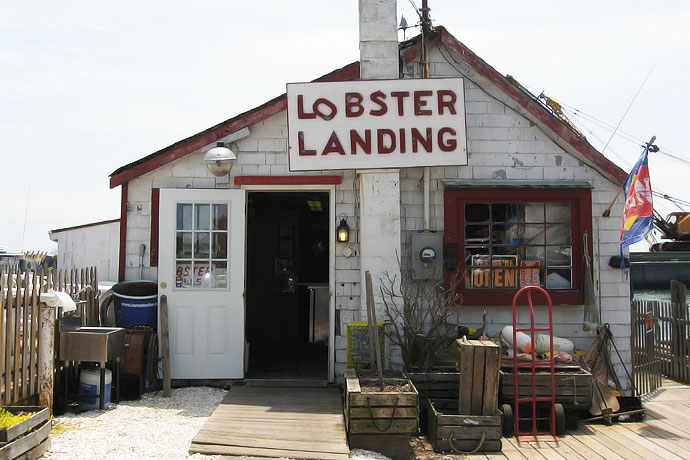 Stop 3: Lobster Landing, Clinton, CT

Miles from last location: Another 113, which includes a ferry ride. You'll stop at
nothing for lobster rolls.

Why you're here: This looks like the place you envision in your head when someone says
"lobster shack" and/or the word "quaint." And of course it's situated on the dock of a local
marina.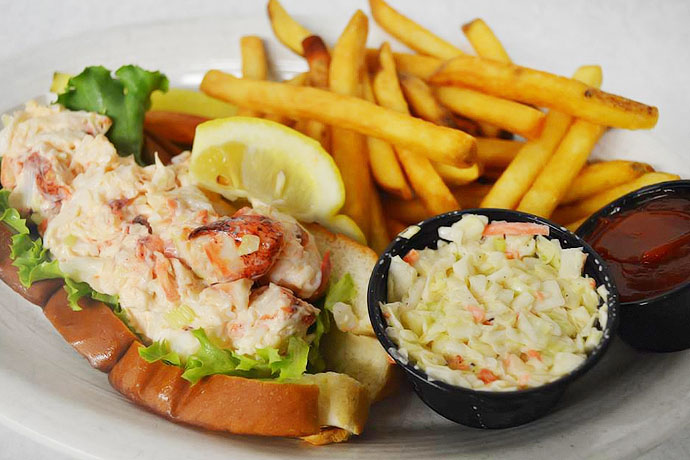 Stop 4: Anthony's
Seafood, Middletown, RI

Miles from last location: 83

Why you're here: There's an actual Anthony; he started a wholesale lobster company in
the '50s. Years later, his sons opened this restaurant and retail seafood market. You appreciate a good
pedigree where you-eating-lobster is concerned.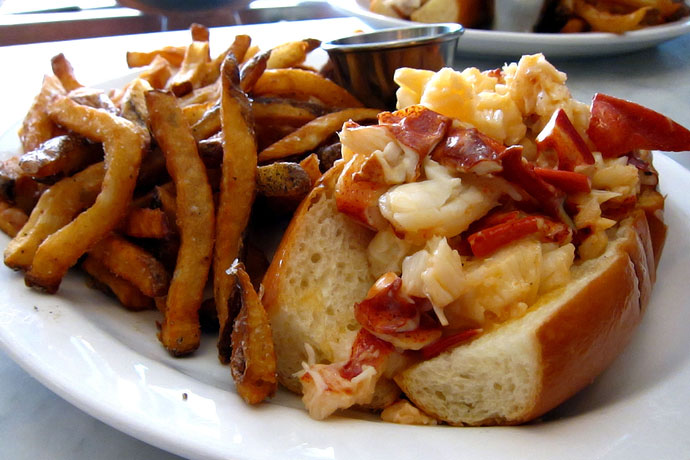 Stop 5: Neptune Oyster,
Boston, MA

Miles from last location: 69

Why you're here: Go ahead, have a dozen oysters and some bluefin crudo along with your
hot buttered lobster roll. We'd hate for you to leave hungry.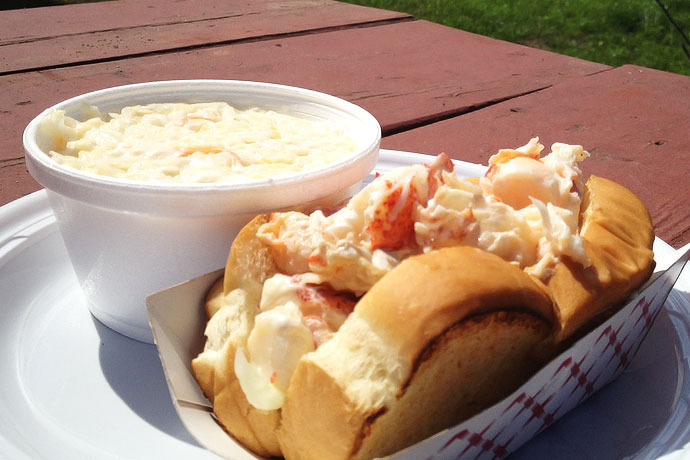 Stop 6: The Lobster
Pool, Rockport, MA

Miles from last location: 40

Why you're here: Maybe you've spent the night in Boston. Maybe you've awoken
lobster-famished. Maybe you pull over here, grab a lobster roll (or tuna roll, or crab roll...) and some
fries, and take a seat on a picnic bench overlooking Ipswich Bay. That last one seems more like a
definitely.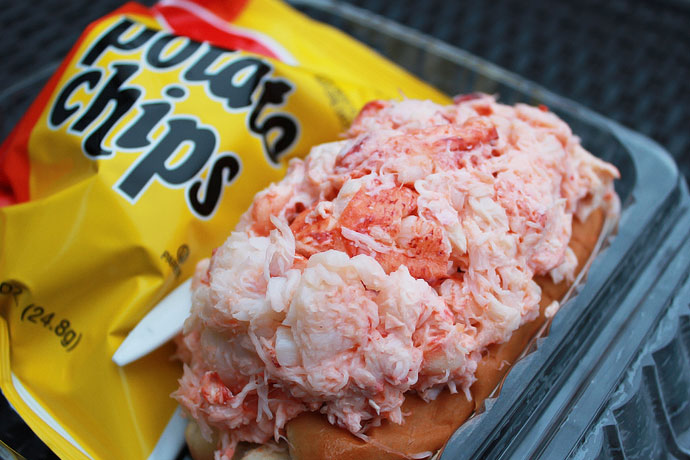 Stop 7: The Beach
Plum, Portsmouth, NH

Miles from last location: 61

Why you're here: For no other reason than it's possible to order a foot-long roll with
over a pound of lobster stuffed inside. It's a good reason.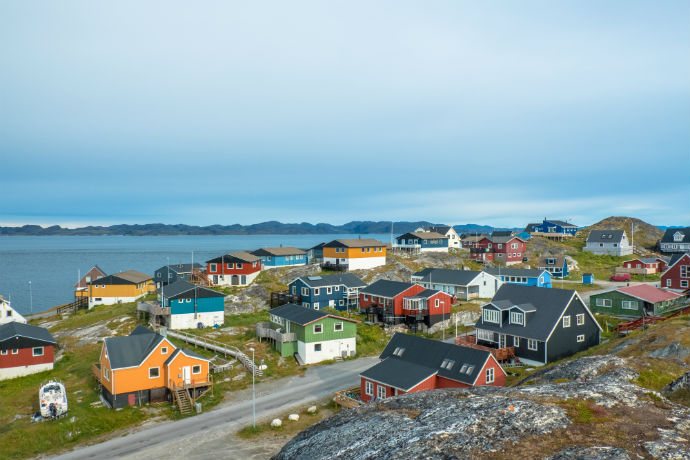 Stop 8: Five Islands
Lobster Co., Georgetown, ME

Miles from last location: 101

Why you're here: This is ground zero. Mecca. The birthplace of civilization, if
civilization were comprised entirely of Maine lobsters instead of people. Situated on an active fishing
wharf, whose waters are said to produce the finest lobsters in the land, it's simply not possible to find
a fresher roll. So eat up. Then eat up again for good measure. Then maybe cool it on the lobster for a
while.






Photos: Donuts4Dinner (Red Hook Lobster Pound); Foodie Fatale (Lobster Landing); Lobster Trail (Anthony's
Seafood); The Food Ledger (Neptune Oyster); Lobster Roll Chronicles (The Lobster Pool); Jax House (The Beach
Plum); Lisa Corson/The Wall Street Journal (Five Islands Lobster Co.)