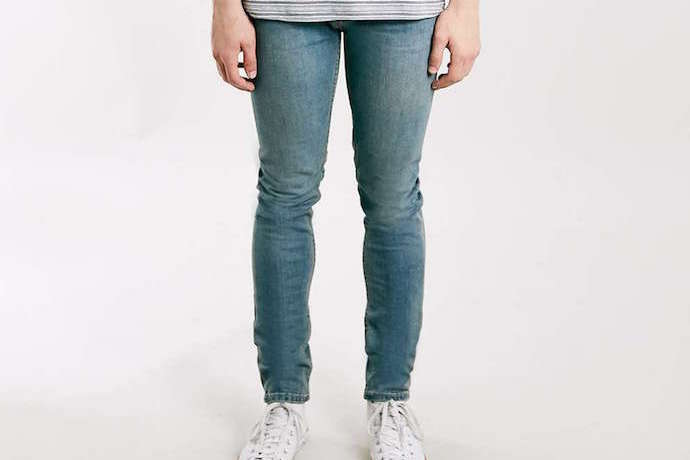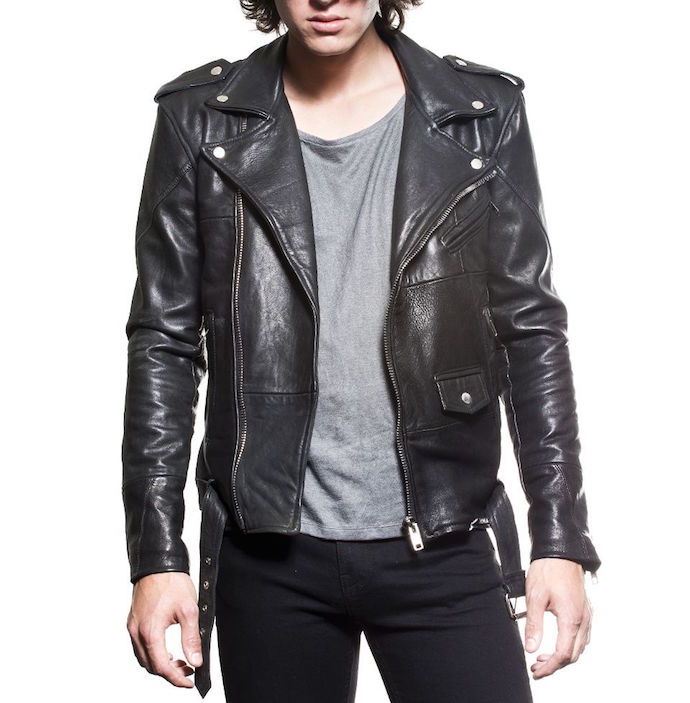 Deadwood Biker Jacket.
"I've coveted a black leather biker jacket for a very long time, but I could just never bring myself to spend as much as necessary to get a good one. A couple years ago, I found this Swedish company, Deadwood, on Tictail, a collection of small companies in different parts of the world, making different things. Their shtick was using recycled leather to patch together whole new things, which saves money. This thing was $250, so I figured I couldn't go wrong, even if I wasn't able to gauge the quality in person before buying. The problem was that they just never had my size in stock. But the fates favored me. Recently Tictail opened a small pop-up shop in NYC, featuring some of the favorite brands from the site. Lo and behold, there's a single Deadwood jacket in the model I've wanted. And it fits the way you dream about these jackets fitting. And it's lambskin. And it feels amazing. So, although I won't be able to wear it for months, I snagged it."
—Geoff Rynex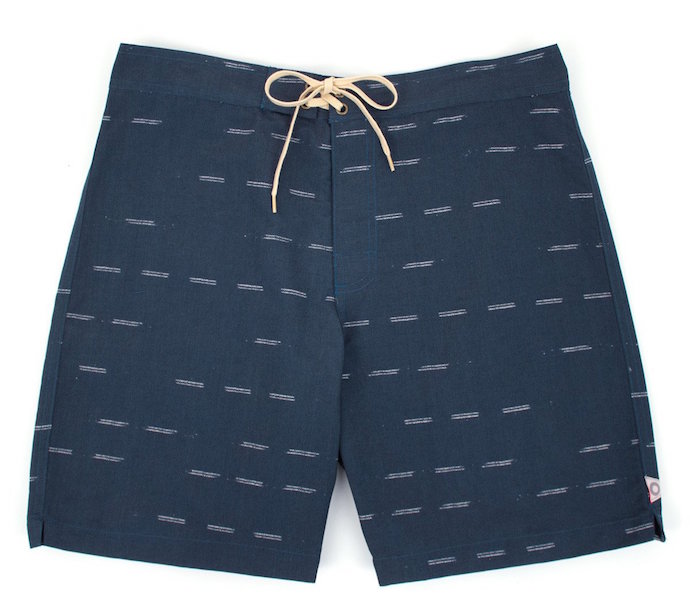 Mollusk Notched Boardshorts.
"I like the brand Mollusk because it's called Mollusk. That appeals to me. But in addition to sporting a fine name, they also make fine nautical things to put on your body. I'm partial to these navy boardshorts with little dashes on them. Is that Morse code? No idea. But they'll look good when I'm doing a cannonball this summer, and that's what matters."
—Kevin Gray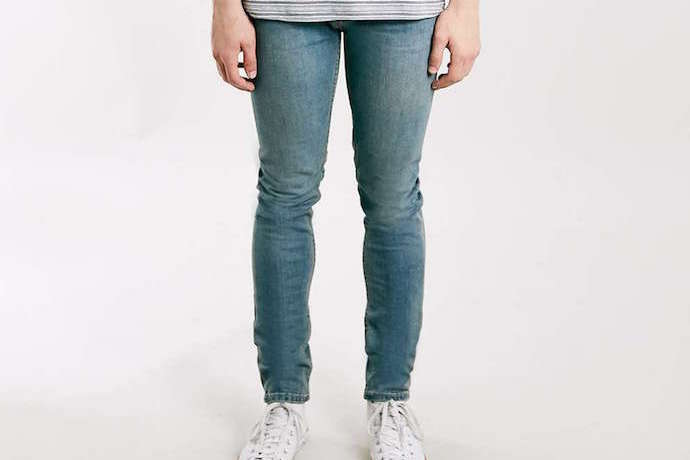 Summer Jeans.
"Topman can be a dicey proposition for me, being neither 17 nor 6'3" nor the frontman of a gritty but open-hearted Brit band. But they've come through on summer denim. The sky-blue stretch skinny pair comes lean but loose, is actually available in varying inseam lengths (something of a rarity in the fastish-fashion world) and is lightweight enough to pull out on those warm occasions that are casual but not quite shorts-casual, like a sidewalk dinner. As a gesture of goodwill toward my fellow man, I prefer to put away my calves for dinner."
—Lonny Pugh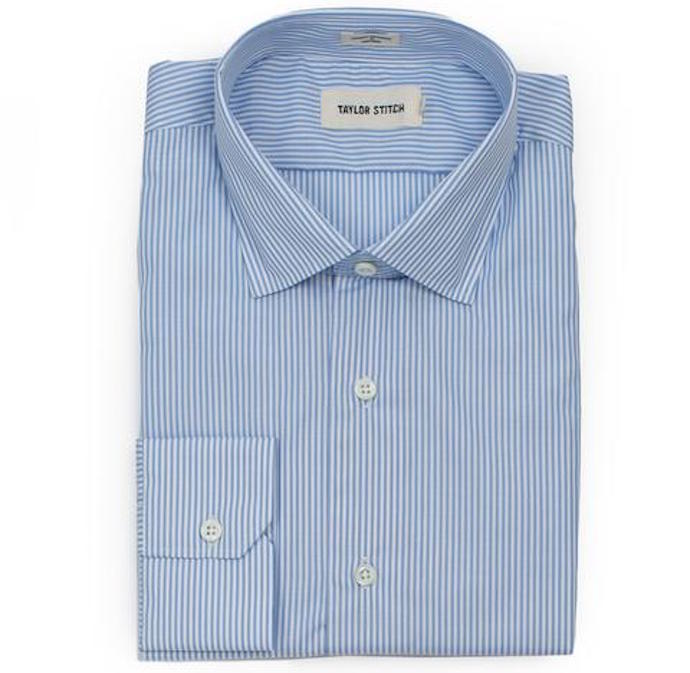 Taylor Stitch Seersucker Shirt.
"We've made the case for
ditching the sport coat and suit in the dog days of summer when not absolutely necessary
, but there are still a few instances where it's unavoidable. Case in point: a vineyard wedding in wine country over the past weekend. And even with a summer-weight suit, there's just no escaping the baking heat of the California sun. My secret: a seersucker dress shirt. You often worry the most about adding that extra outer layer of the jacket, but every layer counts—so the airier the shirt, the better. Plus, you still get to enjoy all of the cooling effects of seersucker without having to go full Southern gentleman in its suit form. I've been relying on my trusty seersucker shirt from Taylor Stitch, which they don't seem to have in production currently—but their
Hyde Bengal Stripe
should do the trick."
—Najib Benouar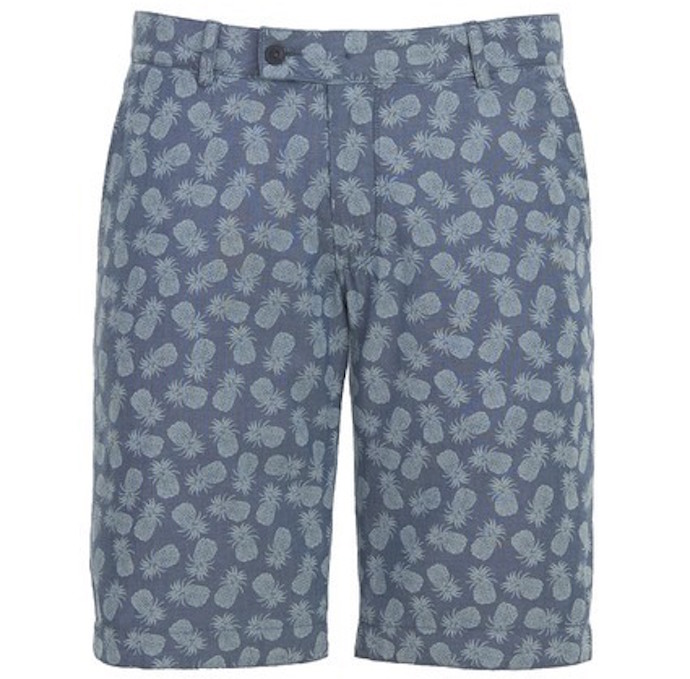 In Reluctant Praise of Reversible Shorts.
"Generally, I'd rather have one nice pair of shorts than two average pairs of shorts that carry the potentially schlocky mark of their reversibility. But last summer I took a chance on a pair of Woolrich reversibles, mostly because they were actually sort of expensive but available for next to nothing on a four-day Unionmade warehouse sale (thanks, Kempt). One side is a peppery gray; the other has a cool-looking navy-blue allover print. Unless you stared closely at the lining of the pockets (which... weird), you'd never know they were reversible. As someone with a lot of travel (read: a limited wardrobe/in-unit washing machines) in his immediate future, it's paid off to have two pairs of shorts in one, each of which matches up with a different set of T-shirts and button-downs. I can't find the shorts I bought last summer, but
here's a comparable pair from Woolrich
. They look nice. Especially if you're into pineapples."
—Sam Eichner