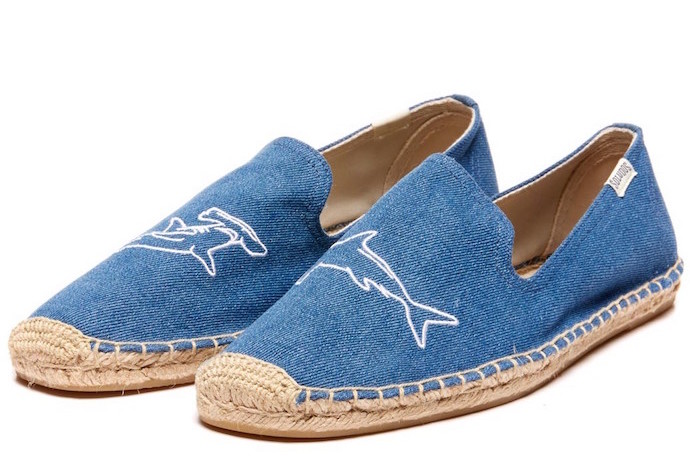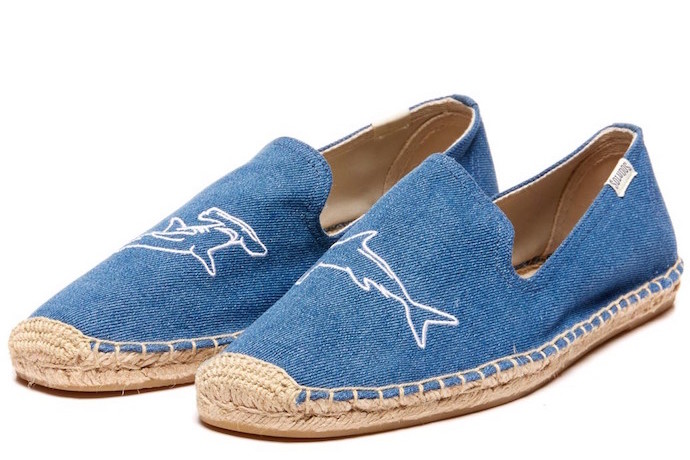 At Some Point, We All Must Espadrille.
"I think I'm going to get a pair of espadrilles with sharks on them. I've never owned a pair of espadrilles, let alone ones with sharks on them. Part of me feels like they're the brunching man's flip-flop, which is just enough douchedom to make me think twice about the pickup. The other part feels like I have a few beach trips coming up this summer and my feet would feel a lot better about themselves if they were sheathed appropriately. I'm not sure which part will win in the end, but
these vintage denim embroidered numbers from Soludos
are out there, and that's a comforting thought. A thought, at least."
—Kelly Larson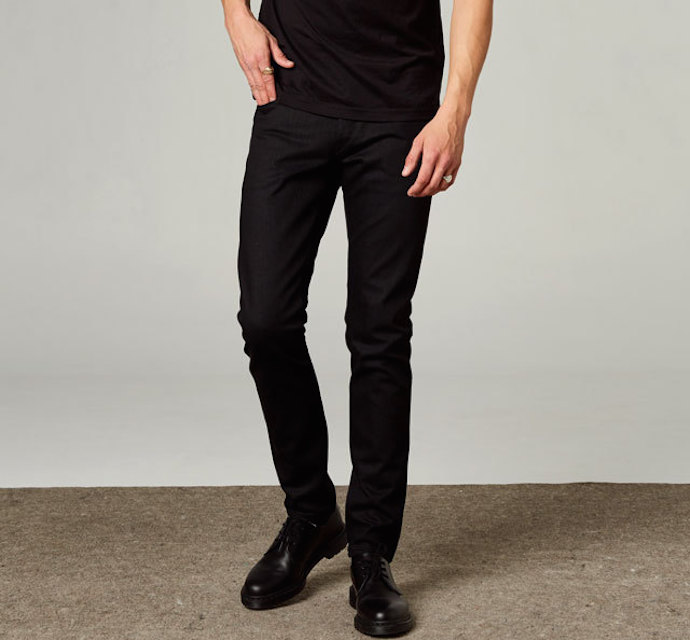 3x1 M5 Low Rise Skinny XX473.
"As I slowly veer into 'guy with a uniform' territory, black skinny jeans and some form of T-shirt are what I wear when I don't wear... something else. I needed a new pair, I needed them to have some stretch, and I needed them pre-washed. As I was hunting for the right pair, I was lucky enough to be gifted a pair of these, which have since been my pant of choice about two out of every three days since. They stack perfectly over a pair of Chelsea boots without draping over them, and even though they're on the 'very' side of the skinny spectrum, they have enough give to be comfortable. I'll be going back to 3x1 for near-future denim needs."
—Geoff Rynex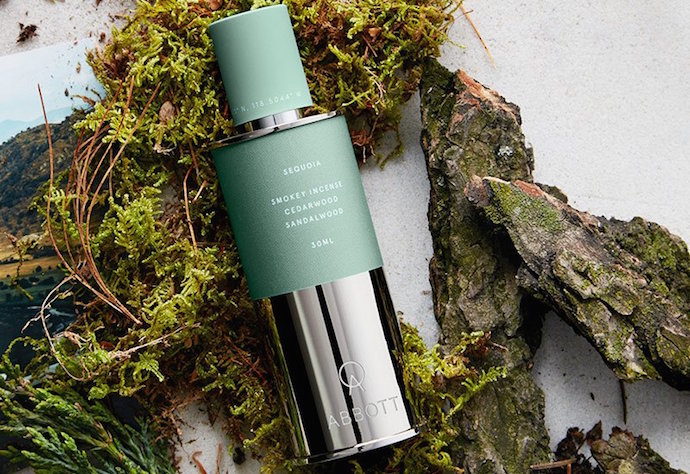 I Was Introduced to a New Fragrance Company Called Abbott.
"Their scents really transform on the skin while the day goes on. They're all named for the places they're meant to evoke, like Sequoia and the Cape, which smell like a cedar forest and peppery clean coastal air, respectively. I like one called Mojave. It reminds me of clove and pipe tobacco. Two of many things I enjoy smelling."
—Hadley Tomicki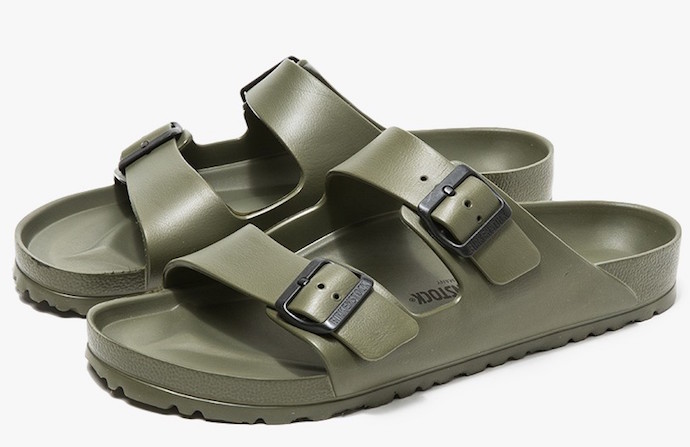 Birkenstock Arizona in Khaki EVA.
"I can't remember exactly where I first saw these pop up, but I do remember my interest was piqued immediately. They popped up again when we included them in the
Style Heat Index
. And then again when they made their way into last week's
10 Acceptable Pairs of Sandals
roundup... I couldn't take the suspense any longer and went ahead and ordered a pair. It meant, of course, that my beloved Adidas slides might get relegated to the B-team, but these seemed like the next logical step in my weekend-morning newspapering-and-gardening shuffle. Anyway, a week in, I've got nothing but good things to say so far. They're insanely lightweight, and comfy, and waterproof, and low-key steezy. Right? Okay, don't answer that."
—Najib Benouar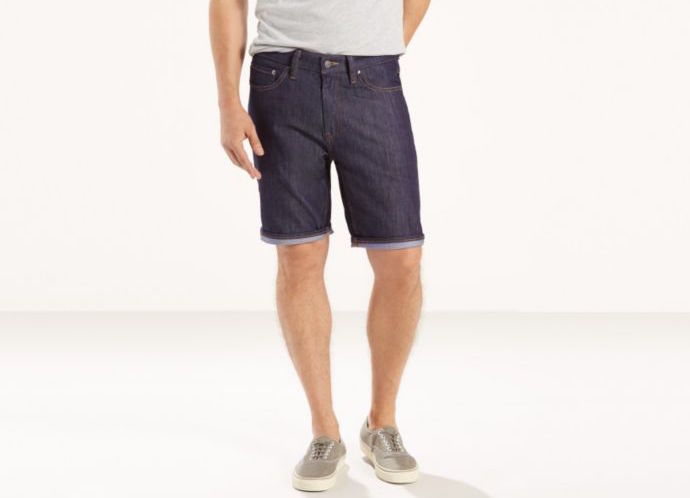 Levi's Commuter Shorts.
"As a daily bike commuter, I definitely get the whole 'function over fashion' thing. And yeah, biking in a pair of shiny, clingy shorts will maximize your aerodynamic quotient (and keep the inevitable chafing at bay). But then you get off the bike, and reality hits you: you're that guy walking around in a pair of spandex shorts, leaving absolutely nothing to the imagination. Luckily, the Levi's Commuter collection is here to deliver us from this dire fate. The
541 shorts
are what you want for summertime cycling: waterproof stretch denim for maximum mobility, a high back rise to prevent underwear-flashing and a built-in loop for your U-lock."
—Taylor Tobin