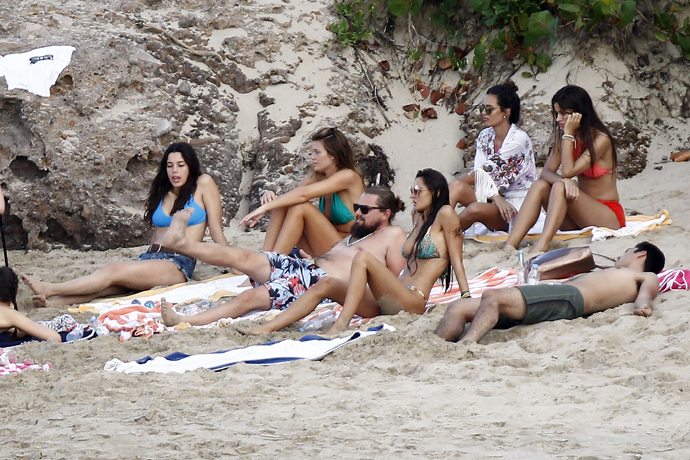 Gifted with boyish good looks, preternaturally wonderful hair (in his youth, anyway) and the ability to act the hell out of a movie role, there was every reason to believe Leonardo DiCaprio would evolve into one of the great style icons of his generation. But outside of the stylist-constructed, predictably classy red-carpet garb, and film costume, dude has been a mess.
Fifty years from now, we won't be studying him from a style standpoint in any way, let alone the way we dissect and emulate the Deans and the Newmans. It's too late for him. Which isn't to say he won't be an icon.
He will
. Just... not in style.
GQ
scratched the surface of this recently with "
a celebration of [his] on-point dad style
." It reads pretty tongue-in-cheek, and I take it as such.
But here's the point: it doesn't matter. At all. None of it.
I argue that Mr. DiCaprio has transcended the studied carelessness of sprezzatura and reached a higher state of iconic being—a state of pure, unadulterated, real carelessness. He gets by—nay, flourishes—on pure talent, charisma and charm. And
Titanic
.
And god bless him, because—as attested to by the parade of Victoria's Secret models he's dated, the award nominations and victories he's racked up, the fact that he can pick and choose any film role he wants, and the universal adulation he receives from the world—he absolutely pulls it off. Quite simply, style needs Leo more than he needs it. And he appears to have no interest in the pursuit. He's the ultimate example of substance winning out, and even we, adamant champions of a well-dressed male mass, want to take a moment to appreciate and express our awe at this accomplishment.
DiCaprio, you're one of a kind.