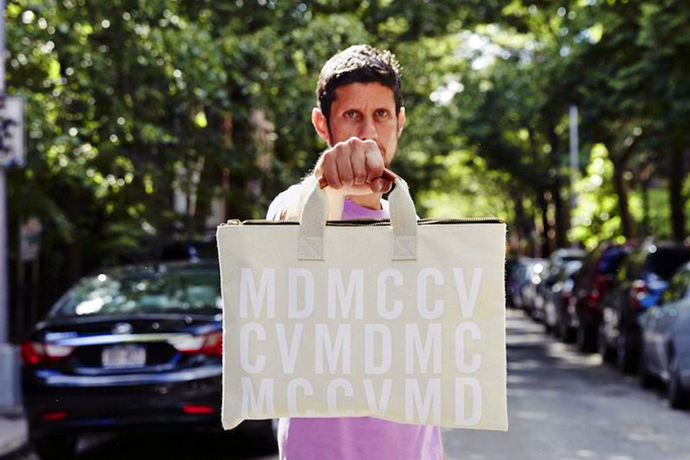 "Brass monkey, that funky monkey. Brass monkey, junkie, that funky monkey." —Mike D in 1987
"I make handsome bags now." —Mike D in 2016
This historical comparison brought to you by Mike D. x Clare V., a collection of T-shirts, watches and things that hold other, smaller things, born of a collaboration between a real live Beastie Boy and Clare Vivier.
If we had to pick three products of this holy union for you to pick up, they'd be the
Tomas canvas tote
, for weekending,
the La Chambre Verte tee
, for wearing, and the
army nylon and black watch
, which was made with Nixon's help as well.
That's for telling time with.