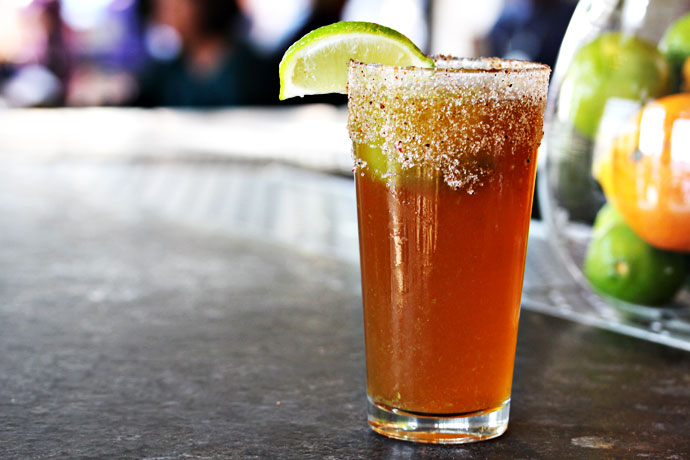 Sometimes it's important to slow down, sit back and take a moment to count your blessings.

Okay, moment over. Counting complete.

You've got your answer.

It's micheladas.

So here's a really good one that uses tamari and habanero bitters. It comes from Jason Eisner, beverage director at Gracias Madre and Café Gratitude, a California vegan empire that's really into expressing its appreciation for things.

Now, let's all appreciate this michelada the next time we're having brunch or find ourselves at home, thirsty and in possession of a tomato.

The Gratitude Michelada

1 oz tomato juice
1/2 oz lime juice
1/2 oz lemon juice
1/4 oz tamari
1/4 oz hot sauce (Eisner suggests something with umami elements, like a spicy steak sauce)
1 dash habanero bitters (optional)
1 pinch salt
12 oz blonde ale

Rim a cold pint glass using a wedge of lime and some spicy salt (equal mixture of smoked salt and chile de arbol powder). Add all ingredients to a pint glass, saving the beer for last. Garnish with a wedge of lime or pickled vegetables.