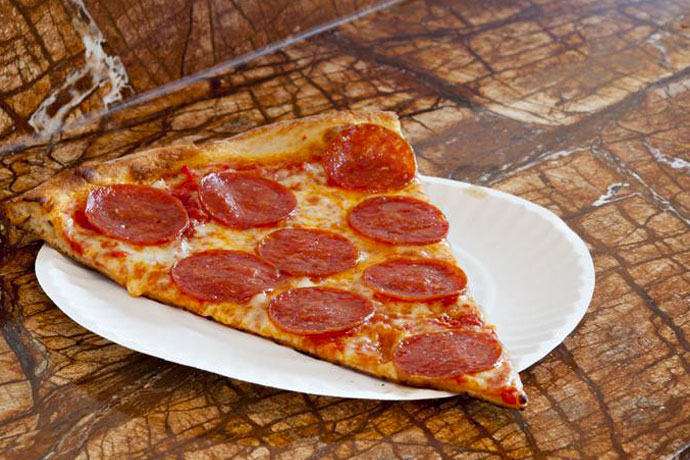 Joe's Pizza is the classic slice shop that's been doling out pies to Greenwich Village residents, tourists and post-bar-going hordes since 1975. It's an institution. It's also not particularly helpful unless you're in the neighborhood.

But now, Joe's Pizza is teaming up with Goldbely to deliver its wares to every single one of these 50 states, and in most cases, they can have it from an oven to your door in 24 to 48 hours. So if you're not eating some Joe's by this time tomorrow, well, that one's on you.

Each order includes two 14-inch pizzas. We don't expect to hear any complaints about that. And once you place your order, Joe's will fire up the oven, cook things to bubbly, cheesy perfection and then pack your pizzas in dry ice so they remain nice and fresh on their important voyage.

That's about it. Pizzas arrive, you answer the door, you eat said pizzas, drink a couple beers and smile contentedly as you look back at what you've accomplished.

But if at some point during that period of reflection, you think to yourself: "Self, that was some fine pizza, but that doesn't give me anything to wear later," you'll be happy to know that you can supplement your next order with a Joe's T-shirt. Yep, that ol' one-two punch. So that's fortuitous if you're in the market for a shirt.

Or if you're running low on napkins.