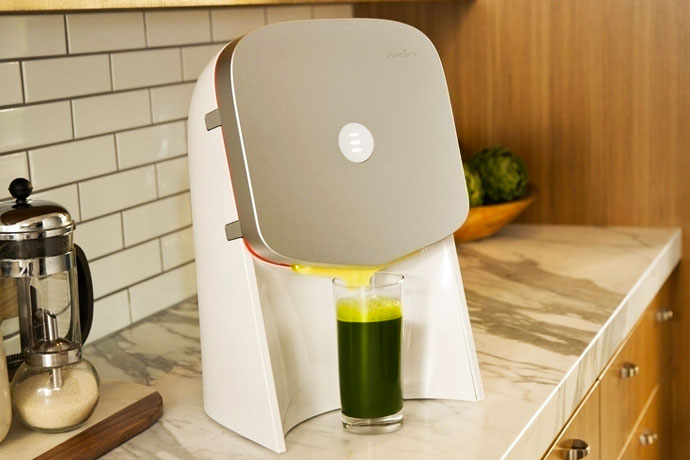 Great weekend you had back there.

You're probably still recovering from all the Flintstone-size pieces of grilled meat. The beers. The desserts of a not-particularly-healthy variety. The absence of impeccably fresh, organic, cold-pressed juice...

So here to transfuse some liquid nutrients into your post–Memorial Day weekend body is Juicero. It's just about the most stylish, most high-tech and most ridiculously convenient juicer you've ever seen, and it's available right now if you live in California. The rest of you can sign up to get notified when national shipping becomes a thing. Which you'll want to do for these five reasons.

1. A certain Swiss man named Yves Béhar designed it. (And he's a big deal, as far as certain Swiss men go.)

2. After syncing your device to the Juicero app, you can order a personalized weekly subscription of just-picked, fastidiously prepped organic juice packs. They're sporting mixtures like Carrot Beet (carrot, beet, orange, apple, lemon), Sweet Greens (apple, kale, pineapple, lemon, spinach) and other tasty combinations. It's like mixology for fruits, vegetables and roots, except you should never say that.

3. Those packs will be delivered right to your door. Then, you'll hang one inside your Juicero and a scanner inside the device will automatically read the pack's QR code and quickly juice that particular pack to its precise specifications.

4. The corresponding app will track everything, so you know what it knows—which is the exact nutrients you're consuming, where each ingredient was grown and when it's time to restock your supply.

5. Juicing is supposedly good for your overall health and well-being.

Way to get all serious on us, reason #5...