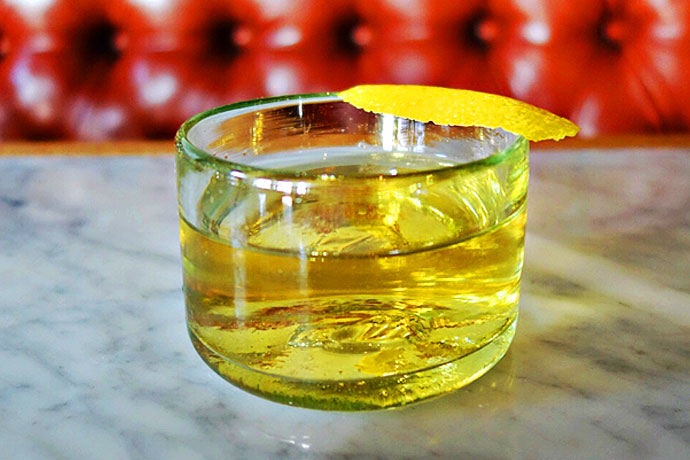 Doesn't matter what you did or didn't do on May 5. 
There's just no good reason why you shouldn't be drinking mezcal on May 6.
And here's a great way to accomplish that. It comes courtesy of Mike Lay, beverage director at Downtown LA's very lauded restaurant, 
Broken Spanish
, and its sister taqueria.
We like Mike.
One, because that rhymes.
And two, because Mike is making this cocktail with mezcal, Amontillado sherry, cachaça and yellow chartreuse. He calls it Copa Selva.
Now, there's only one way to make this whole moment we're having better, and that would be to provide the recipe.
Copa Selva
1 oz mezcal
1 oz Avuá Amburana Cachaça
1/2 oz yellow chartreuse 
1/4 oz Amontillado sherry
2 dashes Olive Nation Mango Extract
2 dashes Scrappy's Celery Bitters 
Stir ingredients with ice, then strain into a chilled glass and serve up.