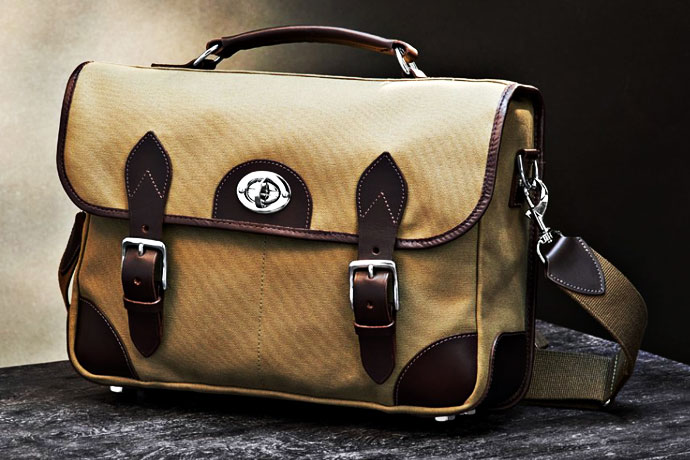 Occasionally, circumstances call for you to put down the phone and pick up a grown-up's camera to fully capture the majesty of the world around you.

And for those times, frankly, you'll now look ridiculous not carrying that camera in one of these bags from new camera-bag upstart Hawkesmill.

Should you ever need to pair your camera bag or strap with a suit, these will be the ones you want. Everything's made in England using Scottish waterproof canvas and Harris tweed, and Italian and English leathers. So, basically, the countries that are the best at making those things.

Each bag will hold a DSLR, lenses and a flash unit. You can also remove the inserts to convert it from the handsomest camera bag into the handsomest laptop bag. Should you be in the market for a strap for that camera, you've black or brown Horween Chromexcel leather options.