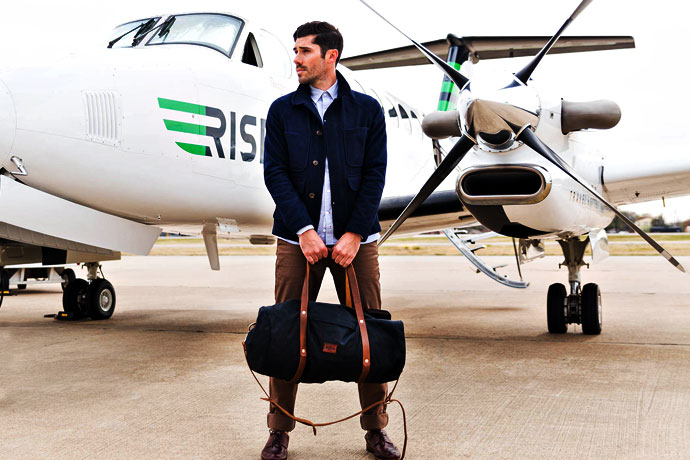 You can buy everything online these days.
Which is great. And not so great.
Because everything is a lot of things and sometimes you just want a few very specific, very handsome things.
That's where the newly launched site/app Imprint comes into play.
Let's say you've got a flight and you want a pair of pants that are as stylish as they are comfortable (that would be
this pair from Zanerobe
), a soft oxford cloth button-down (like
this from Apolis
) and an ultralight bomber jacket (see:
Wolf & Man
). In the past, that would've required multiple browser windows and entries of expiration dates. Now all that stuff is in one place:
Vol. 3.4
.
And if you're shopping in the app, your new wardrobe is only a tap away. Also only a tap away: some great style advice from Imprint's head honcho himself, through the app's style concierge. Then, next week, a whole new collection of stylish gear focused on a single pursuit will be ready for your perusal.
Whether or not they'll build a collection around your love for bird-watching remains to be seen.