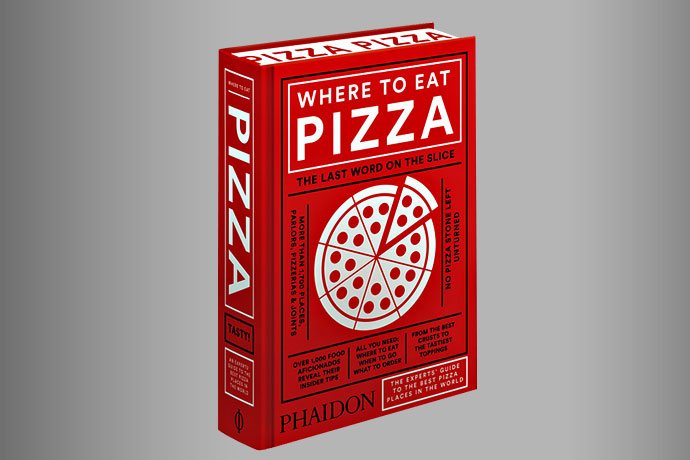 You've packed your bags.

Located your passport.

Highlighted all the spots serving Nutella pizza in your hotel's general vicinity.

Yep, you're ready to go.

Here to make sure your most important need never goes unfulfilled: Where to Eat Pizza, a hefty new book that's filled with the world's best pizza joints as determined by chefs, food critics and other people you can trust on this vital subject. It's available now.

Inside those 576 pages, you'll find:

—City maps pinpointing pizza spots in 48 countries.
For when you're hungry in Stockholm and remembered to pack your pizza book.

—Notes from actual people who've actually eaten at these places.
So you'll learn that this one spot in Paris has a 1950s bistro vibe. And there's a pizza-serving terrace overlooking cherry blossoms in Tokyo. And that sometimes, in Germany, they sub pistachio cream for tomato sauce. Yep, gotta know that.

—Other various items of pizza-related intel.
Study up on Japan's obsession with Neapolitan pies before learning how to fold pizza like some kind of professional pizza folder.

—The exact 1,700 spots you really shouldn't miss.
Right, the most important part. Consult this book and you'll be eating essential margherita pizzas in Naples. Lobster-and-cod-cheek pies in Oslo. Spicy Thai pizzas in Alberta. Pepperoni-blackened-chicken-bacon-barbecue-sauce pizzas in Anchorage.

Four down, just 1696 more to go.