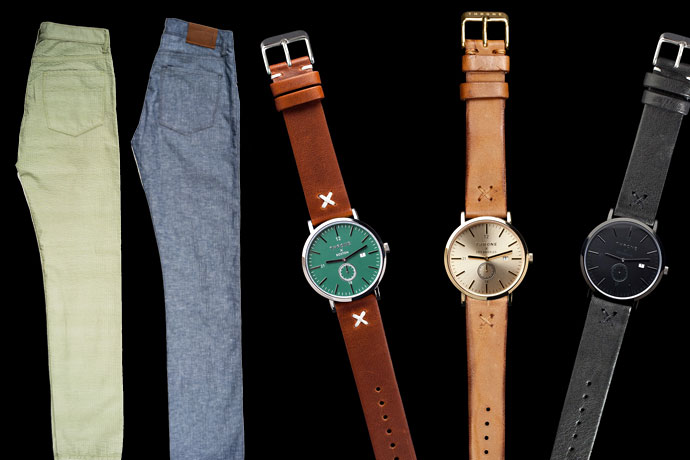 With summer on the horizon, here are a couple things you should be adorning your wrist and legs with...
For Your Wrist:
The Williamsburg, Brooklyn, operation Throne produces most of their leather goods and watches in-house. Which seems to be working very well for them—to very handsome effect. Their latest releases are the
1.5 x Brooklyn watches
that come equipped with leather or Milanese-style metal mesh straps. They enjoy a good metal mesh in Milan.
For Your Legs:
The already-legendary seersucker suit makers Haspel have come together with on-their-way-to-becoming-legendary jeansmiths Raleigh in a union of holy pantrimony. You've got Haspel's 7.5 oz seersucker fashioned into Raleigh's tried-and-true slant-pocket cut, all produced at the Raleigh Denim Workshop in North Carolina. And they'll be hitting the webshop just in time for summer.
[
Throne
 and
Haspel
x
Raleigh Denim Workshop
]