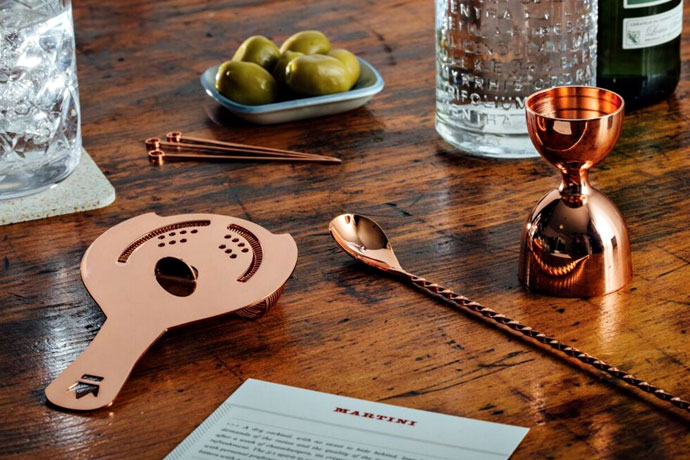 If you want something done right, you've got to do it yourself.

And if that something is a perfectly mixed cocktail, well, actually, bartenders are pretty good at that...

But still, you'll want to have the know-how and supplies should a thirsty houseguest demand an Old Fashioned or "something fizzy and kinda blue. Not too dark. More like cornflower blue to sky blue. Thanks."

For such scenarios, there's Bitters + Bottles. The San Francisco–based shop is now online and therefore providing easier access to its stockpile of bitters, mixers, barware and drinking-while-traveling essentials.

Consider this your shopping list:

—Bar tools like cobbler shakers, copper strainers, mixing glasses, jiggers and trident-topped spoons for stirring drinks, spearing garnishes and defending those drinks from wandering hands.

—Flavored syrups, sodas and small-batch tonics for sprucing up said drinks.

—Just a ton of different bitters, from your classics to more unique stuff, like toasted pecan, Thai green chili and bergamot.

—Travel kits stocked with two servings' worth of liquor, citrus packs and sugar for making palomas, daiquiris and juleps on the plane.

And if you're interested in some kind of subscription service where they send you a monthly box of ingredients and recipe cards so that you can make good drinks while building a formidable home bar in the process... well, too bad, they don't offer that.

Kidding, they totally do.