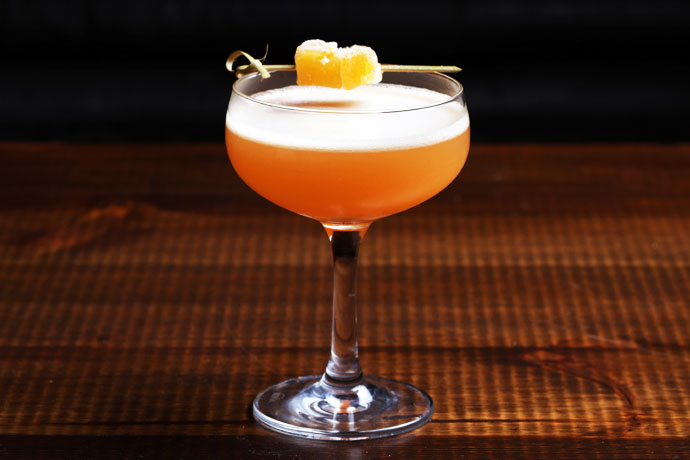 Jimmy Two Times from
Goodfellas
got that nickname because he said everything twice.
This here cocktail got that name because its creator is really into
Goodfellas
.
So that explains that.
Said creator is Julian Cox, an award-winning bartender from LA who packed his bags and moved to Chicago in order to mix some wonderfully Italian drinks at the very new, very pasta-forward
Il Porcellino
.
You'll want to engage this whiskey-and-amaro number in the transitional weeks between early spring and
spring
spring, when an unexpected cold front can demand some added warmth. Or when the rain can demand some added whiskey.
Or whenever, really. Cocktails are amenable that way.
Jimmy Two Times
1 oz Old Overholt Rye
1 oz Amaro Nonino
1/2 oz Rhum J.M Cane Syrup
1 oz fresh lime juice
1/2 oz fresh grapefruit juice
2 dashes Peychaud's bitters
Build ingredients in a shaker. Shake hard with ice and strain into a coupe. Garnish with two cubes of candied ginger on a cocktail pick across the rim.