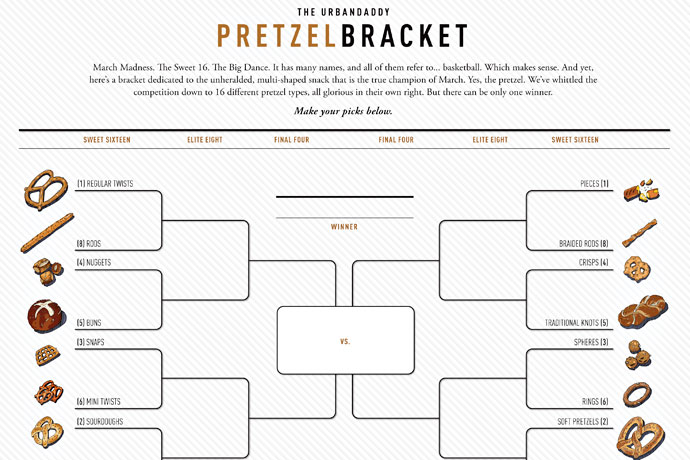 March Madness. The Sweet 16. The Big Dance. It has many names, and all of them refer to... basketball. Which makes sense. And yet, we're more concerned with the unheralded, multi-shaped snack that is the true champion of March. Yes, the pretzel. That thing you nearly choked on while watching a 15 seed upset a 2 seed.
So we thought it only right that pretzels get their own bracket to celebrate all their glorious, multi-shaped varieties. The competition's been mercilessly whittled down to 16, but there can be only one winner.
Enlist
the UrbanDaddy Pretzel Bracket
to make your picks.
May the best pretzel win.