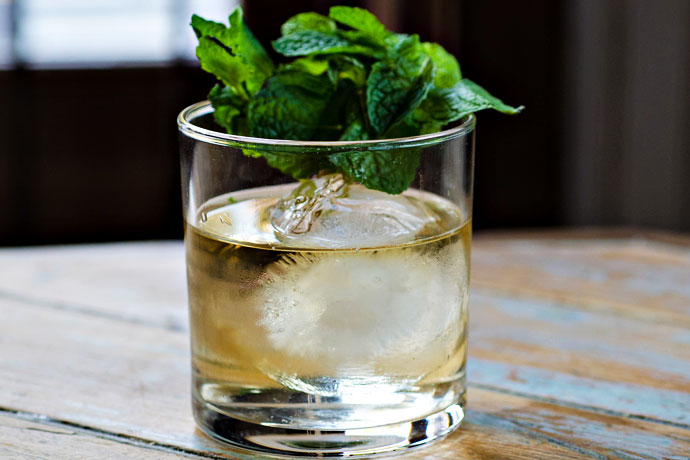 Happy St. Patrick's Day.

Now, let's put down that green beer and pick up something better.

Something like this Emerald Old Fashioned, which comes to you from Joaquín Simó, he of NYC's Pouring Ribbons. Here you're starting with Irish whiskey, which is a good place to start. Next up, some floral honey. So far, so good. And then to really change things up, you've got a couple of liqueurs that imbue the whole thing with some green alpine herbs.

So it's an Old Fashioned, but an Irish one. And that makes a lot of sense considering what day it is.

Emerald Old Fashioned

2 oz Knappogue Castle 12 Year Single Malt Irish Whiskey
1 tsp honey syrup (2 parts wildflower honey, 1 part water)
1 tsp Green Chartreuse
1 tsp Dolin Génépy des Alpes

Add all ingredients into a rocks glass. Add ice and stir briskly until chilled. Garnish with a mint sprig.