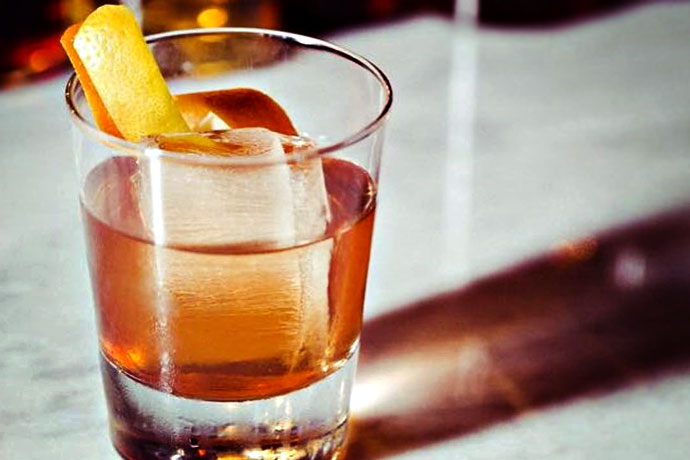 Back in 2008, barkeep Brian Miller first concocted the Conference cocktail at New York's Death + Co. And we like to think that its origin story goes something like this.

"What the hell, it's late; let's just pour four different spirits together and see what happens."

What happened was this strong but well-balanced cocktail that combines two whiskeys, two brandies and a couple of bitters. Yep, the ol' 2-2-2 method that's not a real method but, in this case, worked out for everyone. The drink even made the bar's eponymous cocktail book, should you have that within reach.

If not, that's where this comes in.

The Conference

1/2 oz Rittenhouse 100 Proof Rye
1/2 oz Buffalo Trace Bourbon
1/2 oz Calvados
1/2 oz H by Hine Cognac
2 dashes Angostura Bitters
1 dash Bittermens Xocolatl Mole Bitters
1 tsp demerara syrup

Stir all ingredients with ice, then strain into a double rocks glass over one large ice cube. Garnish with lemon and orange twists.