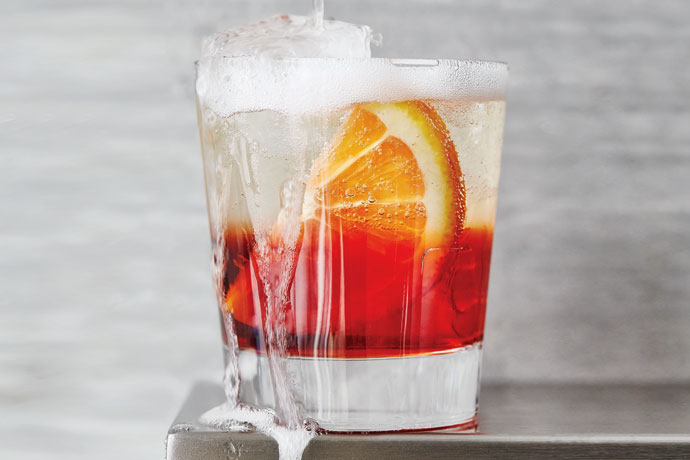 Sure, you lost an hour of sleep over the weekend, but now you've got an extra hour of daylight to work with.
So let's make the most of it.
Meaning: let's find the nearest sunny patio and proceed to lounge like an Italian.
For that, you're going to need a spritz. But first, you'll want to consult
Spritz: Italy's Most Iconic Aperitivo Cocktail, with Recipes
, a new book by Talia Baiocchi and Leslie Pariseau that explores and honors the aforementioned drink. It's available online and in select bookstores beginning today.
The spritz is basically what happens when you combine a bitter Italian liqueur with some sparkling wine. It's light, refreshing and appetite-stimulating, so it's exactly what you need when the sun's shining and you've got no immediate plans save for relaxing, eating and enjoying yourself.
Inside the book, you'll find narrative essays on the history and culture of spritzes, art deco–inspired illustrations and handsome photos, like that
Negroni Sbagliato
you see pictured above. And recipes. Fifty of them, in fact, from tried-and-true classics to modern variations from some of America's best bartenders. There's even a guide to building your own spritz bar, which sounds like the right way to spend your free time.
So engage in a little reading, and soon you'll be equipped to translate those words and pictures into something tangible, like a round of pre-dinner drinks.
Reading can be so rewarding sometimes.