Summer officially begins this week.
We can tell because of things like sunshine and temperature, but also because every free thought is chiefly related to beer gardens.
So, it's with the utmost concern for your vitamin D (and beer) intake that we've scoured the earth for a 12-pack of the world's finest beer gardens. What we've found: a dozen new, notable or just plain attractive outdoor drinking destinations that you'll want to visit for yourself.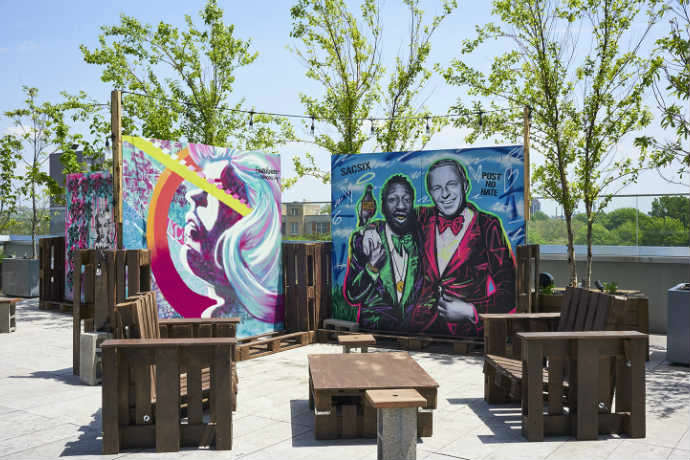 For your summer 2019 drinking plans, The William Vale has teamed up with Brooklyn Beer Garden to create this artsy al fresco pop-up on the fourth floor terrace of the hotel, complete with local beers and skyline views. Brooklyn Beer Garden at The William Vale, Brooklyn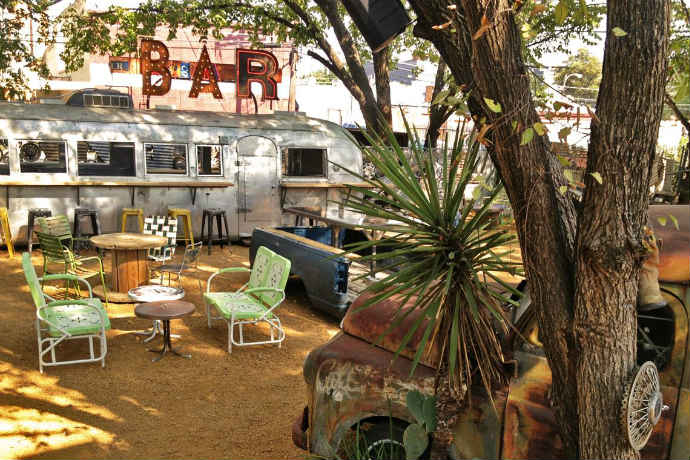 This delightfully ramshackle hangout has all the picnic tables, food trucks and actual treehouses (one) that you need to survive a Texas summer. Truck Yard, Dallas
Inside, you've got an old-school gymnasium vibe. And outside: 6,000 square feet of elbow room, complete with bocce court, fire pit and a bar fashioned from an old camper. Park and Field, Chicago
If you want good Japanese beers, whiskeys and izakaya-style food served on a picturesque Brooklyn rooftop, your options are limited. But oh what an option. Kimoto, Brooklyn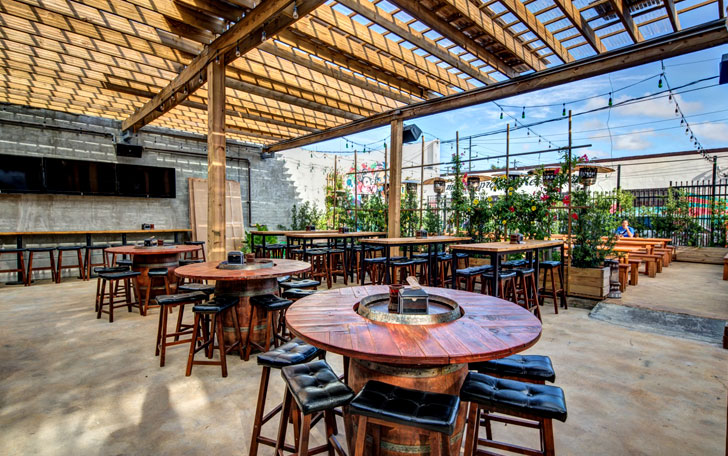 For something back at sea level, there's this handsome Miami beer garden with foliage and a pergola. Everyone loves a good pergola. The Butcher Shop, Miami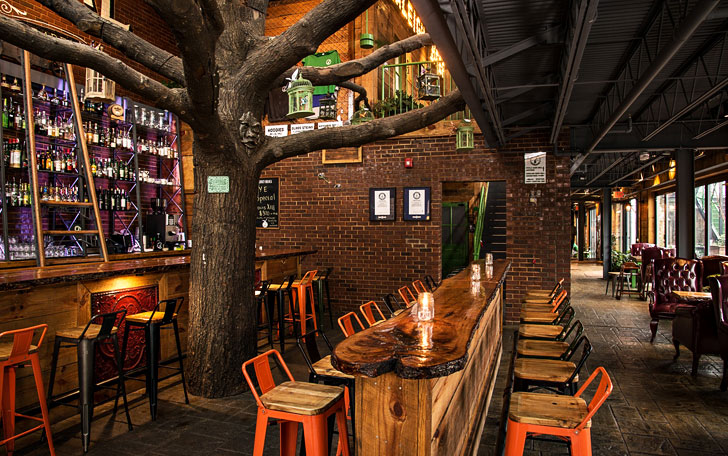 400-ish taps. That's how many it takes to have the biggest selection of draft beer in the world. And that's how many you'll find at this three-story bar, which was conveniently built around a tree. Raleigh Beer Garden, Raleigh, NC
Other times, North Carolina beer gardens come with sake breweries and full-service restaurants, and there's always a butchery attached. Or maybe just this one time. Ben's Tune Up, Asheville, NC
Sunny Seattle, where comfortable patios with outdoor bars, picnic tables, bocce and fire pits await. Rhein Haus, Seattle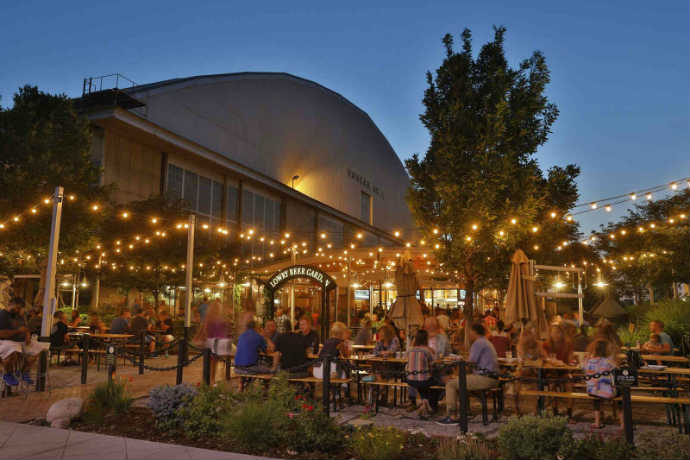 At Lowry, you've got 9,000 square feet of outdoor space at your disposal and communal picnic tables that can hold up to 500 revelers. So, bring some friends who enjoy local beers, fresh pretzels and sausage. Lowry Beer Garden, Denver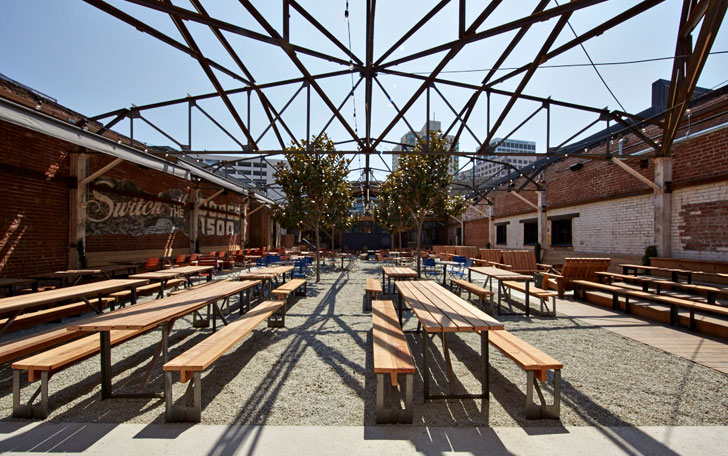 These empty picnic tables call to you. They say, "Fill us with wood-fired pizzas and beers; let us find joy in your happiness." They are strange, benevolent tables. Drake's Dealership, Oakland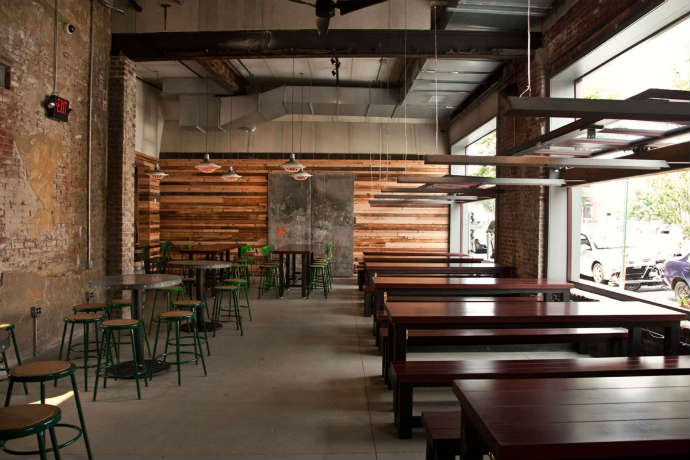 This indoor/outdoor gem has everything you need, assuming you need places to sit, ping-pong, shuffleboard and beers by the liter. Frankford Hall, Philadelphia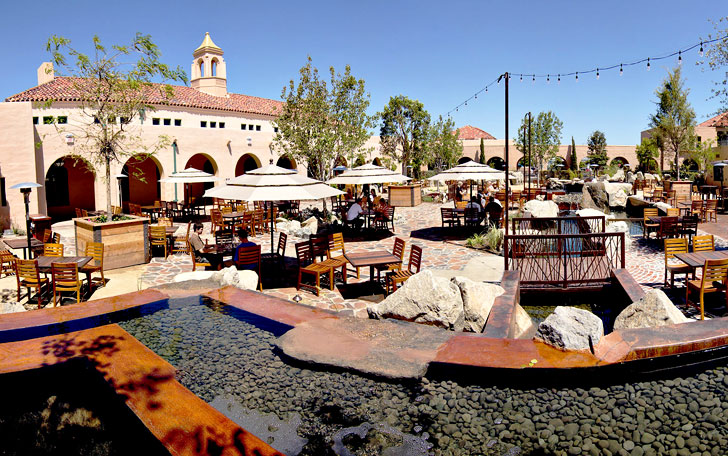 Here you've got 23,500 square feet of dining space, bocce courts, cinemas and gardens. Plus bars sporting 40 drafts and more than 100 bottles. The numbers are in your favor. Stone Brewing World Bistro and Gardens, San Diego