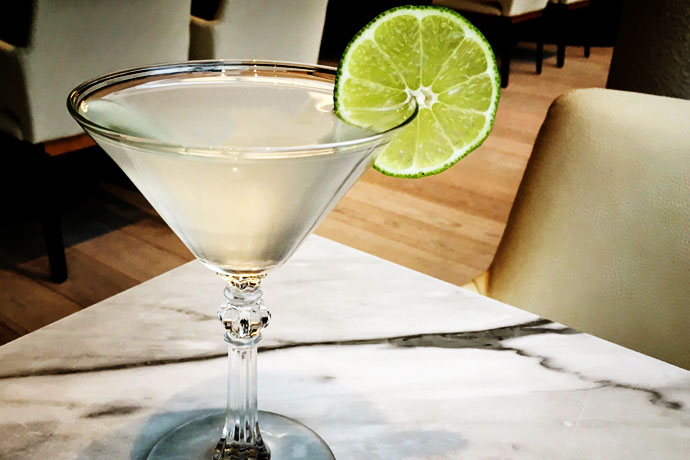 Life, in general, would benefit from a little more clarity.

And gimlets are no exception.

So here's a recipe from Todd Maul, bar director and partner at Café ArtScience in Cambridge, MA. Unlike your standard-issue gimlet, the lime juice in this number has been clarified. Which means the juice is less sour, less acidic and generally mellowed out, allowing it to better complement the flavors of the cocktail rather than drown them out.

To clarify the juice, Maul uses a centrifuge, a piece of heavy-duty equipment that separates liquid and solid particles and is more often found in controlled lab settings than bars. Fortunately, you can sub out the centrifuge for a couple of strainers at home.

Though if you have access to a centrifuge, by all means...

Clarified Lime Gimlet

2 oz Hayman's Royal Dock Navy Strength Gin
1 oz clarified lime juice
1/2 oz simple syrup
1 dash orange bitters

Split a lime in half width-wise. Juice lime. To clarify juice, first run through a double tea strainer and then a wet coffee filter. Combine all ingredients in a cocktail shaker filled with ice and shake. Strain into a martini glass and garnish with a lime wheel.