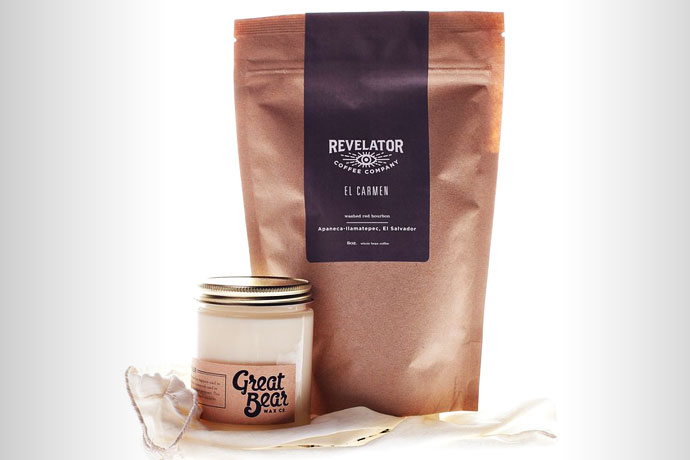 If you're in a city like New Orleans, Atlanta or Nashville and you prefer good coffee over bad, you'd probably enjoy what they're serving at Revelator Coffee Company.

If you're somewhere else, or would rather just filter your coffee through a web purchase, the same thing applies.

Because Revelator has launched an online store that's stocked full of single-origin beans, unique blends and Chemex coffeemakers, plus all the T-shirts, tote bags and scented candles that you never asked for but still might like. It's all available now and ripe for the picking.

Here's a sample of what you do not currently own but could soon own.

—Single-origin beans sourced from Costa Rica, Peru and Rwanda.

—T-shirts and sweatshirts sporting all-seeing eyes and important messages like "New Orleans or Nowhere."

—A polished wood, leather and glass Chemex for making pour-overs at home.

—Coffee-and-candle bundles wherein the aromas of one complement the other.

—Stainless steel thermoses for keeping hot things hot and cold things cold.

—Canvas tote bags for carrying all your new stuff.

And if you'd like a rotating selection of coffees delivered straight to your home, they can do that. Just pick a subscription plan (three, six or 12 months) and choose whether you'd prefer blends or single-origin beans, and then, like magic, two bags will show up at your door every two weeks.

Well, magic with a healthy dose of straightforward e-commerce.