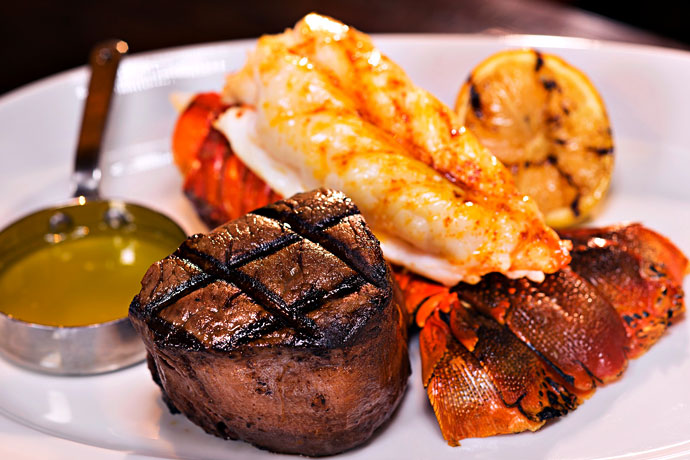 What you see above is the great institution that we call surf and turf.
The best-of-both-worlds edible confluence of land and sea.
It's a beautiful thing.
And you can find this particular version at the
just-opened Alder & Birch
in Las Vegas, where executive chef Philip Bonanno is generously applying both filet and lobster tail to your plate.
So we enlisted the man himself to offer up the following advice on how to do it right.
"You have to start with a great cut of meat. We source from R&R Ranch to get the finest choice tenderloin of beef that is hand-butchered. Then, we dry-age for 27 days, which enhances the flavor and the texture. A great cut of meat means you don't need much to make that meat flavor shine through—just a touch of sea salt and a brush of butter. The perfect companion is a succulent and sweet eight-ounce Australian lobster tail, roasted and finished with a dash of paprika and clarified butter."
Okay, your turn.